Enola Holmes 2 Just Changed The History Of Sherlock Holmes In Two Major Ways
*Contains spoilers for Enola Holmes 2*
Millie Bobby Brown is back on the case this week as the massively under-appreciated but equally deductive member of the Holmes family tree in "Enola Holmes 2." On the hunt for clues and playing hero yet again away from the spotlight of her older brother Sherlock (Henry Cavill), Enola still manages to find herself in a big mess, this time on the hunt for a missing girl. Her search leads to murder, treachery, and finally finding the truth about how she feels about her former flame, Tewkesbury (Louis Patridge).
If you've made it this far, you won't be too disappointed to learn that the day is saved and another case is closed by our Enola, which is no surprise given her family legacy. What does come as a shock is how the new film alters two major details in the history of her legendary detective of a brother and two essential characters linked to his adventures. We're referring to Sherlock's longtime friend, Doctor John H. Watson, and his well-known foe, Professor James Moriarty. Indeed, with these films, Sherlock's little sister was the main focus, but these two names were bound to crop up eventually, and it's in the second installment that we're introduced to both in very unexpected ways.
Moriarty is a woman with a motive in Enola Holmes 2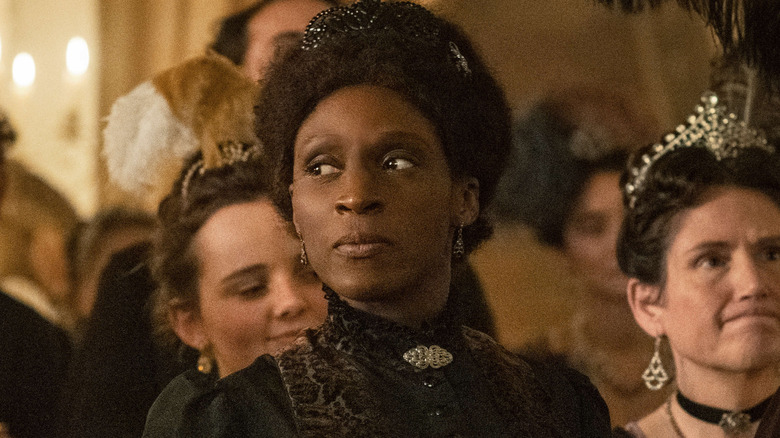 Alex Bailey/Netflix
Even though he only made a single appearance facing Sherlock Holmes, something about James Moriarty has stuck long enough to make him the detective's repeatedly used foil that adaptations have relished in revealing. Andrew Scott battled Benedict Cumberbatch in a scenery-chewing competition with his take in BBC's "Sherlock," and Jared Harris squared off with Robert Downey Jr's version of the fiddle-loving clue-finder in "Sherlock Holmes: A Game of Shadows." "Enola Holmes 2" mixes things up again by revealing that Moira Troy (Sharon Duncan-Brewster), the mild-mannered secretary to Lord McIntyre in the new film, is the great and illusive Moriarty. Supervillains sure do love anagrams, right?
While the gender-swapping of classic characters is something of the norm in recent years (deal with it), making Moriarty a woman adds excellent motivations for the character in the case of Enola's world. While historically a foe of Sherlock's, here she becomes another strong-minded woman that initially Enola relates to just as she does with the likes of her mother, Eudoria (Helena Bonham Carter), and their ally, Edith (Susan Wokoma). The difference here, however, is that Moriarty fights for a slightly different view ensuring chaos and crime as the best method to achieve her goal. It's the first big twist on a classic character before a mid-credits tease introduces us to someone that will cause far less hassle for Sherlock in the future.
Enola is behind the meeting of two legendary literary heroes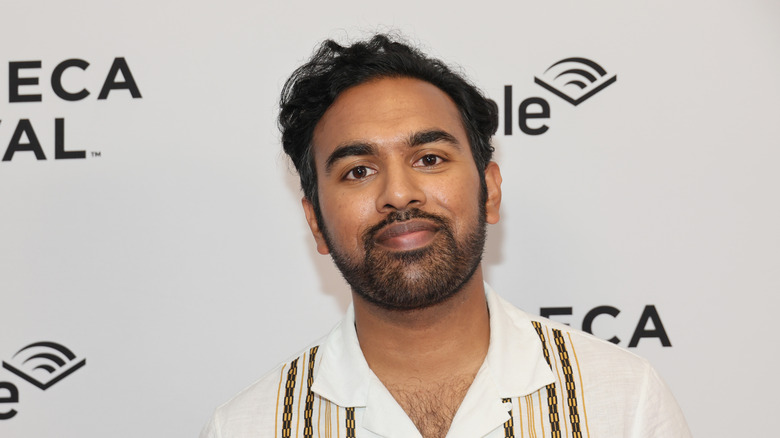 Dia Dipasupil/Getty Images
Given that both these films are set during the early years of Sherlock Holmes's career, it made sense that his dedicated companion John Watson wasn't going to make an appearance just yet. That all changed during the credits of the latest installment, thanks to the titular hero who had a bigger part to play in one of literature's most important meetings. After Sherlock gives a heartfelt offer for his sister to move in with him (messy as it was), Enola politely refuses the offer but promises to visit. On Thursday, precisely, at exactly 4 pm. Shortly after, the credits roll, and Sherlock indeed gets a knock at the door but is instead greeted by a stranger looking to enquire about a room. A Doctor Watson, you'd be correct to presume.
Played by Himesh Patel ("Yesterday," "Don't Look Up"), it takes only a few minutes for him to nail being the likable gent that will eventually become the firm friend of his potential new landlord. He and Cavill already have a bit of chemistry, which is essential when playing such an iconic duo. Will we see him again in the future? We want to think so. Just as Enola is coming into her own as a respected private investigator, so will Sherlock become a stronger detective with a new ally. Here's hoping he and Enola see eye-to-eye when calling Sherlock out on his poor level of cleanliness.