Cowboy Bebop: Character Breakdowns For Netflix's Live-Action Series Revealed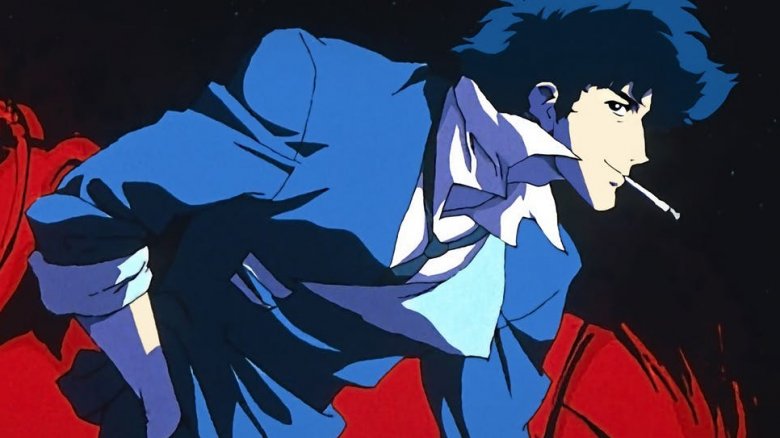 It was only a few weeks ago that Netflix announced its plans for a live-action adaptation of the beloved anime series Cowboy Bebop. Thanks to That Hashtag Show, we now have the first batch of details about the project. 
THS published a report covering the breakdowns for the series' characters, as well as the types of actors Netflix is eyeing for each one. 
For the Martian bounty hunter Spike Spiegel, described in the breakdown as having "a body like Bruce Lee and a "carefree demeanor [that] hides a seriously dangerous individual," the streamer is seeking an "Asian (or partially Asian) man in his mid 20s to mid 30s" who is highly athletic. "Spike is prone to shoot first and improvise, unlike his more serious partner Jet, but he gets the job done," the description reads. "Spike tries to hide his sensitive side but is a sucker for a damsel in distress and is haunted by his past."
Netflix is also hoping to hire an athletic Asian ("or mixed heritage," as the breakdown states) actor to play Faye Valentine, the quick-witted femme fatale of the bunch and the female lead of the live-action Cowboy Bebop. The breakdown describes Faye as such: "She is an attractive bounty hunter with a sharp tongue. She's a survivor who will con anyone to get what she wants. Faye has no memory of her early life, including family or friends. So, even though she'll never admit it, she likes working with the other members of the Bebop crew."
An older actor will fill the shoes of Jet Black, the criminal-catching bounty hunter and secret softie who left his job as a cop after growing jaded by the "corrupt system." Netflix is searching for an "African American (or partial African American) man in his mid 30s to early 50s" to portray the character, who balances his belief in the law with his loyalty to his friends. "Occasionally, he will even relax and have fun," Jet's description states. 
The youngest character of the central Cowboy Bebop crew is Radical Ed, and Netflix is going to keep it that way in the live-action series. The streamer wants a 14-year-old actress with "athletic ability and [a] short stature" to take on the role of Ed, the teenage "computer genius and expert hacker whose talents are indispensable." The actress who lands the part will also have to capture Ed's unique demeanor: "extremely energetic with a child-like wonder ... eccentric, bordering on the bizarre."
Netflix has looser parameters when it comes to casting Vicious, the "merciless leader of the criminal organization known as the Syndicate" who will "kill anyone who gets in the way of his business without a second thought," and Julia, "a sophisticated blonde damsel in distress" and the girlfriend of Vicious who appears to Spike in the form of visions and "whispers to him about his past." The streamer is looking for "a man in his mid 20s to mid 30s of any ethnicity, with pale skin and white hair" for Vicious, and "a woman in her mid 20s to mid 30s of any ethnicity" for Julia. 
By the sounds of it, Netflix is trying its hardest to remain faithful to the source material, the anime directed by Shinichirō Watanabe and written by Keiko Nobumoto, particularly when it comes to casting Spike and Faye. Netflix specifically wants Asian actors, not white actors, to lead the live-action Cowboy Bebop series — and that's important to note in the current environment in Hollywood, where whitewashing has sadly become commonplace. 
Last year, director Rupert Sanders and studio Paramount Pictures were struck with intense backlash over casting Scarlett Johansson, a white actress, to play Major Mira Killian (a.k.a. Motoko Kusanagi) in the live-action Ghost in the Shell. The Media Action Network for Asian Americans even came forward to publicly condemn her involvement in the film, stating that she was lying when she said she "would never attempt to play a person of a different race, obviously."
Netflix itself drew accusations of whitewashing over its live-action take on Death Note, which featured white actors Nat Wolff and Margaret Qualley playing Light Turner and Mia Sutton, canonically Japanese characters whose names in the source material are Light Yagami and Misa Amane. 
Many will breathe a sigh of relief upon reading these breakdowns, as it appears Netflix is now aware of how important proper representation is, and will attempt  to remedy its past indiscretions with the live-action Cowboy Bebop series. 
No word yet on which actors might star on the new show. As soon as we learn more, we'll update you with all the info.