Whatever Happened To Noah Wyle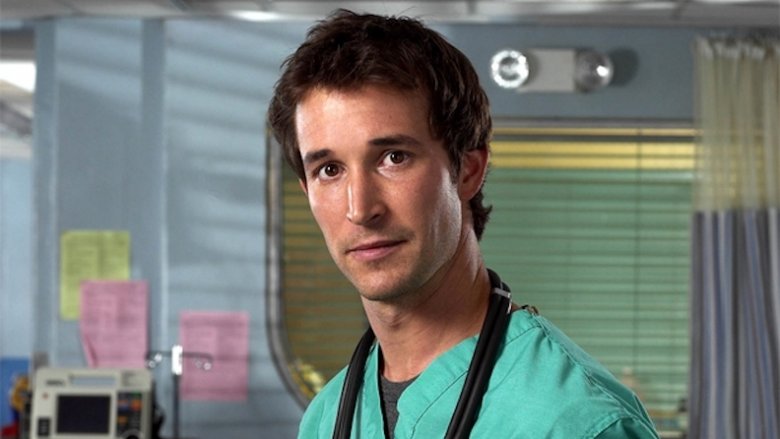 Of the countless young actors who came and went throughout the '90s, Noah Wyle seemed more primed than most for long-term success rather than flash-in-the-pan popularity. He didn't sport traditional leading man looks (and was therefore never pegged as a teen idol sort). He seemed maybe a touch less ambitious than most, eschewing leading man roles in favor "supporting player" parts among ensemble casts. That "supporting player" factor almost certainly played a part in how Wyle chose some of his early film roles, particularly his turn as a fresh-faced corporal opposite Tom Cruise in A Few Good Men and his portrayal of a jazz-loving Hitler Youth leader in 1993's WWII misfire Swing Kids.
A year after Swing Kids danced into theaters, Wyle landed another supporting role in an ensemble cast, this one as a young doctor learning the ropes in a Chicago-set medical drama, ER. The show would become one of the biggest TV series of the '90s, and it made an overnight star of Wyle and pretty much every other member of the cast. It also seemed to set the young actor on the path to superstardom. While that level of notoriety has always eluded Wyle, he's still been working steadily in and out of the Hollywood spotlight for a couple of decades now. Here's a look at what Noah Wyle has been up to since leaving ER behind.  
He rubbed elbows with some Friends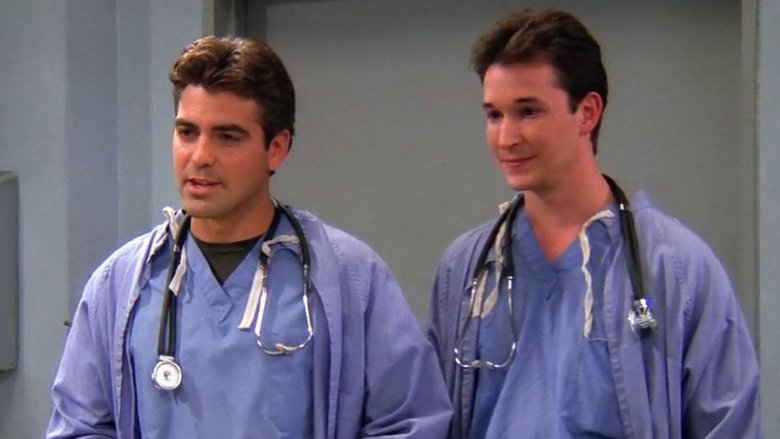 While ER proved a ratings powerhouse and helped make a star of Noah Wyle, it wasn't the only iconic show that premiered on NBC in 1994. It likely wasn't even the most popular. No, that honor undoubtedly went to the network's landmark sitcom Friends. Though both shows had more than proven themselves with critics and audiences heading into the second half of their first seasons, NBC couldn't help but set up a pseudo-crossover event between the two in hopes of bolstering the ratings of both shows.
That crossover involved pulling two of ER's breakout stars — Wyle and Mr. George Clooney — into the charmingly insulated world of Team Central Perk, and found the pair cleverly cast as hunky emergency room doctors. It also found them hilariously fumbling through a case of mistaken identity/insurance fraud at the hands of Monica (Courtney Cox) and Rachel (Jennifer Aniston), who were also out to land dates with the hot docs. You can probably imagine the kooky hijinks that ensued.
He took on Jobs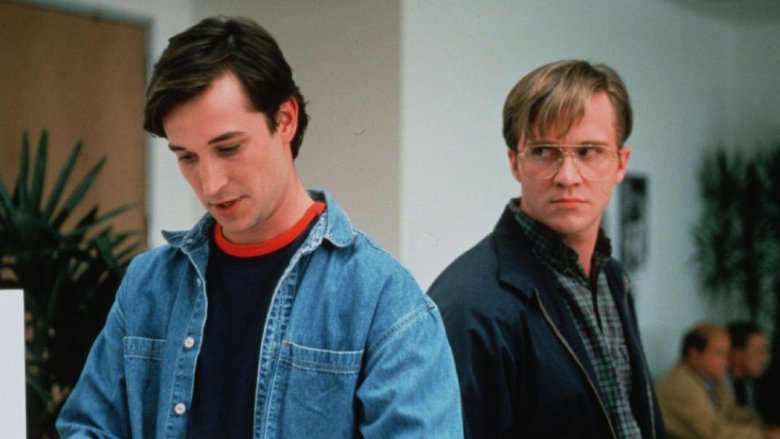 Though Wyle has had no shortage of intriguing roles in his post-ER career, he also landed more than his share of choice parts during his 15-year stint on the show. Among those roles was a lead in TNT's Emmy-nominated biographical drama Pirates of Silicon Valley. If you missed the made-for-TV movie back in 1999 — or in countless reruns since then — Pirates follows the rise of a couple of tech-savvy frenemies who changed the tech industry forever, not to mention the very face of pop culture itself.
The techies in question were, of course, Microsoft's Bill Gates and Apple's Steve Jobs. Pirates of Silicon Valley saw Wyle delivering one of the best performances of his career as Apple co-founder Jobs, and he's matched every step of the way by a career re-defining performance from '80s icon Anthony Michael Hall. Wyle's and Hall's performances alone — along with a scene-stealing Joey Slotnik as Steve Wozniak — more than make Pirates of Silicon Valley worth revisiting. That it's also a damn fine made-for-TV flick is really just a bonus.
He got Darko with Donnie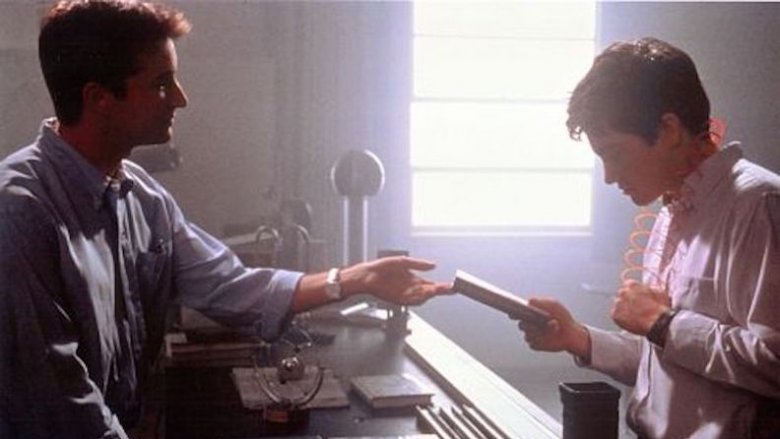 While Wyle's success on the small screen has been a big part of his career, the actor has more than made his presence known on the big screen over the years, though mostly with supporting turns in independent films. Most memorably, Wyle played the youngest sibling of a deeply fractured family in Bard Freundlich's underrated gem The Myth of Fingerprints (which he also produced), he played a would-be adoptive father in 2002's White Oleander, and even landed the role of former U.S. Secretary of Commerce Don Evans in Oliver Stone's divisive George W. Bush biopic W.
Those memorable performances aside, Wyle's appearance as an insightful physics professor to Jake Gyllenhaal's troubled teen in 2001's iconic cult flick Donnie Darko is what most people cite when discussing Wyle's big screen work. And rightfully so, as the actor brings a hearty intelligence to his role that helps ground the film in some semblance of reality, even as his conversations about wormholes and theoretical physics help spin Donnie — and the film's overarching narrative — off into truly mind-bending territory.
He went full Librarian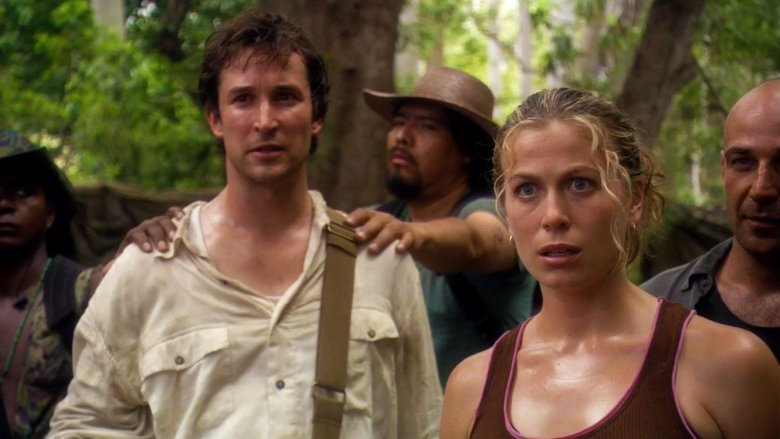 Wyle's relationship with cable giant TNT may have started with his appearance in Pirates of Silicon Valley, but it's a relationship that has more than flourished in the years since.  It kicked into high gear in 2004, when Wyle signed on to play an adventurous, aging "professional student" in TNT's seriocomic adventure fable The Librarian: Quest for the Spear.
Essentially a low-budget take on the globe-trotting Indiana Jones-style serial (one produced with a lovingly B-movie appeal), The Librarian proved a massive success by cable movie standards, even earning a 2005 Saturn Award Nomination for Best Television Presentation, not to mention acting nods for Wyle and co-stars Kyle MacLachlan and Sonya Walger. That sort of success led to the founding of Noah Wyle's own franchise, spawning two more TNT original films, and even four charming seasons of an original Librarians TV series, proving beyond a doubt that a little tongue-in-cheek fun can indeed go a very long way.
He's kept himself busy behind the camera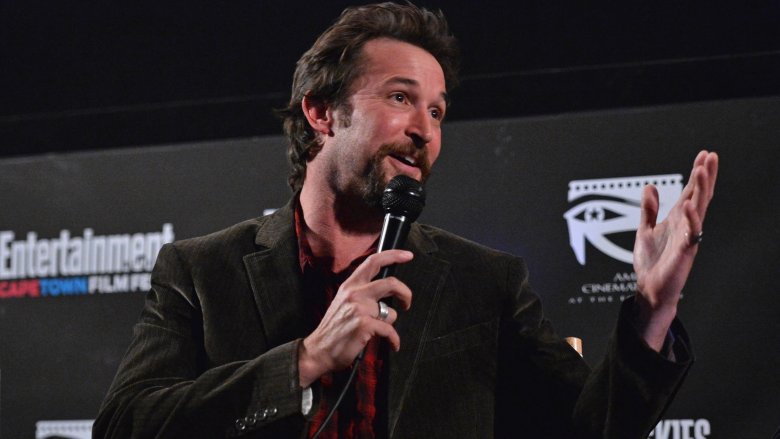 Getty Images
While The Librarian and its subsequent sequels and series have certainly kept Wyle busy in front of the camera, he's also had plenty to do behind the scenes. After earning his first producing credit on The Myth of Fingerprints, Wyle eventually put his producer skills to work on the TNT series, producing both sequels (Return to King Solomon's Mines and The Curse of the Judas Chalice), and even served as executive producer on 30 episodes of the long running The Librarians series. 
As if he weren't busy enough producing, Wyle pushed himself even further on The Librarians by writing two episodes of the show himself and actually directing another five. So, wherever Wyle's on-screen moves may or may not take him, the actor is definitely set on lengthening his career in film and television by honing his skills behind the scenes, and he's clearly becoming a producer/director worth keeping an eye on.
He watched the sky fall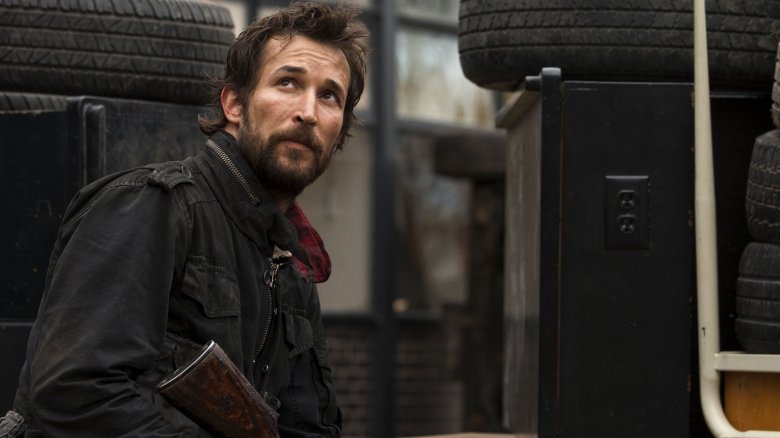 Of course, there was never any reason to think Wyle was looking to make a permanent move to the director's chair. In fact, the actor got a major career boost in 2011 when none other than Steven Spielberg himself cast him as the lead in another TNT vehicle, the action packed sci-fi drama series Falling Skies. The show, which ran for five full seasons, found Wyle playing the patriarch of the Mason clan, the leader of a scrappy group of humans who — after surviving a near-apocalyptic alien attack on Earth — set out not just to regroup and survive, but to fight back and reclaim the planet in the name of mankind.
Sure, that all sounds like pretty typical territory for a science fiction series, but Falling Skies more than set itself apart from the pack by showcasing astonishing (by small screen standards) special effects and telling moving, resonant human stories. Wyle was tasked with shouldering much of the series' emotional core, and proved more than capable of carrying that weight, making Falling Skies one of the true highlights of his career. Did we mention he also directed an episode of Falling Skies and served as producer on another 18?
He's also kept sharp on the stage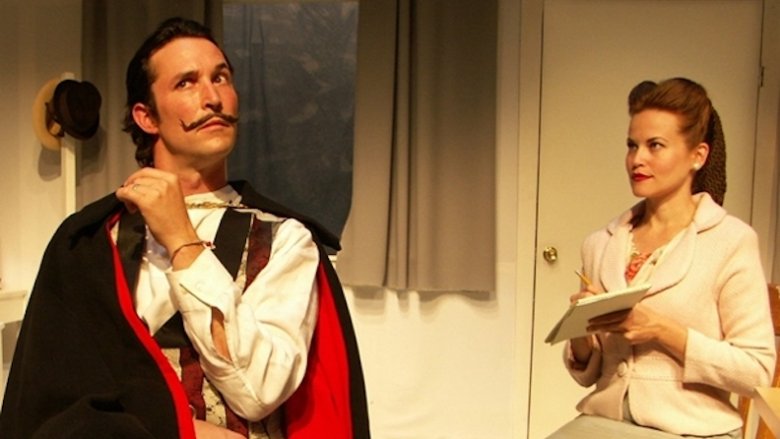 Like many actors who work in film and television, Noah Wyle got his start working in theater, and he's returned often to the stage in hopes of keeping his acting skills sharp. Wyle — who was born and raised in Southern California — has done the bulk of his stage work in the Los Angeles area, appearing in a 1995 production of Tom Piccirillo's play The 24th Day (opposite Peter Berg), and even portrayed surrealist icon Salvador Dali in a production of Lobster Alice.
As it happens, both of those plays were produced by the Blank Theatre Company, a popular L.A.-based non-profit company dedicated to developing new talents on and behind the stage. After appearing in several productions, Wyle was approached in 1998 to serve as one of the Blank Theatre Company's Artistic Producers. He still holds that position, and in 2007 was even awarded an NAACP Theatre Award for producing Michael John LaChiusa's production of The Wild Party.
He's given back and gotten political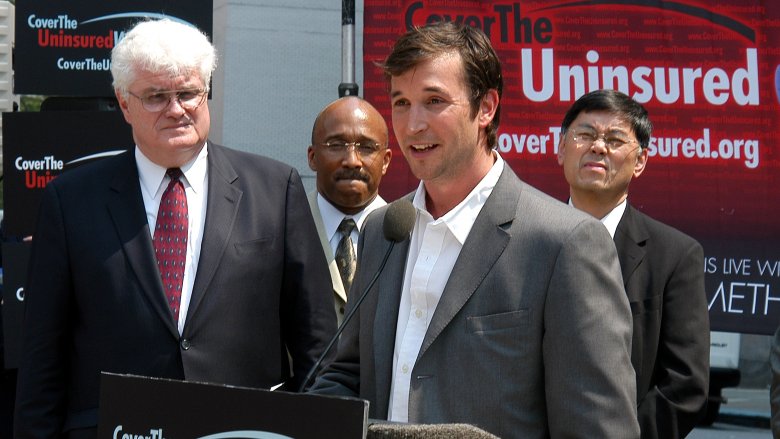 Getty Images
Of course, if you've being following Wyle's off-screen life at all, his winning an award from the NAACP is not much of a surprise. The actor has developed quite a reputation for his philanthropic work and political advocacy. Over the years, Wyle has devoted his time and celebrity to such noble causes as Doctors of the World, the Human Rights Watch Council, and even served as a spokesman for the Cover the Uninsured campaign, which helps uninsured Americans find health coverage. 
Wyle is also a devoted vegetarian who has worked tirelessly with the World Wildlife Fund to help support animal rights. In 2012, Wyle took his political advocacy to new heights when he was arrested on the steps Capitol Hill during an ADAPT rally in support of the rights of disabled Americans. Wyle was eventually released, and continues to advocate for causes large and small.
He got Adoptable on the web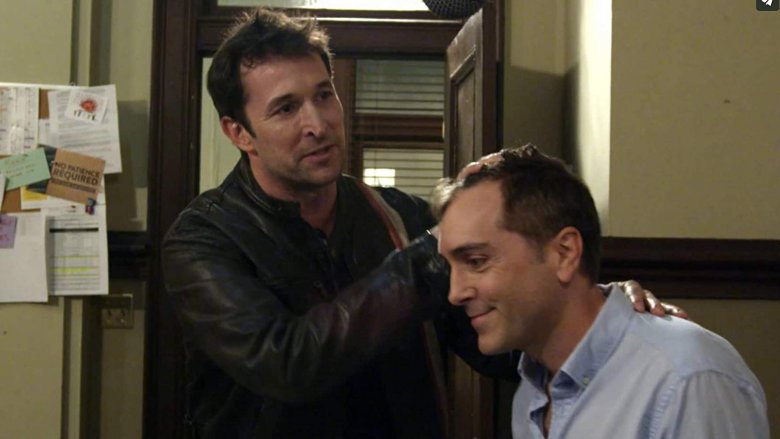 Not satisfied with landing prime gigs and earning accolades in film, TV, and theatre, Wyle headed to the internet in 2016 for a supporting role in Scott Lowell's web series Adoptable. Set in Los Angeles and loosely based on Lowell's real life experiences, Adoptable is presented as a would-be documentary following a successful actor who, as an adult, sets out to track down the birth parents that gave him up for adoption. 
Wyle got seriously meta for the series, appearing in four of Adoptable's six episodes as a fictionalized version of himself. He did so with a sneering, charmingly sardonic edge all but absent in any of his prior roles. While lacking a certain polish, Adoptable is a clever, heartfelt, often hilarious little series, and Wyle's work on the show is some of the best of his career. If you call yourself a Noah Wyle fan, you need to hit the web and find that out for yourself. Here's a little teaser for you.
The Romanoffs, The Red Line, and beyond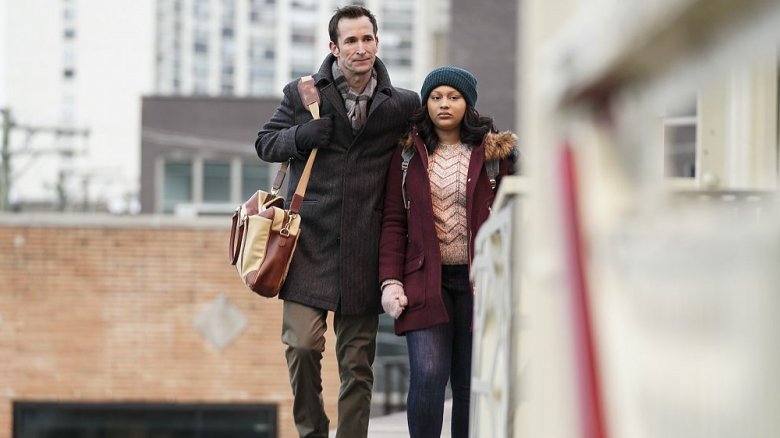 If you're wondering what Wyle is up to these days, well, you might've seen him on a recent episode of Matthew Weiner's new Amazon series The Romanoffs, where he played a potential suitor to Kerry Bishé's very married Shelly Romanoff. As for what's next, the actor recently landed a starring role in an Ava DuVernay/Greg Berlanti-produced drama pilot The Red Line. This racially-charged series will take Wyle back to Chicago (where ER was also set) and follow the aftermath of a white police officer mistakenly shooting and killing an African American doctor. Look for this timely drama to hit small screens in 2019. 
Apart from The Red Line, Wyle is poised to make his feature directorial debut with the upcoming crime thriller A Killer Story. Needless to say, the future looks more than bright for the multi-talented Noah Wyle, and we're all looking forward to seeing where his career goes next.