How To Watch Mission: Impossible - Dead Reckoning Part One At Home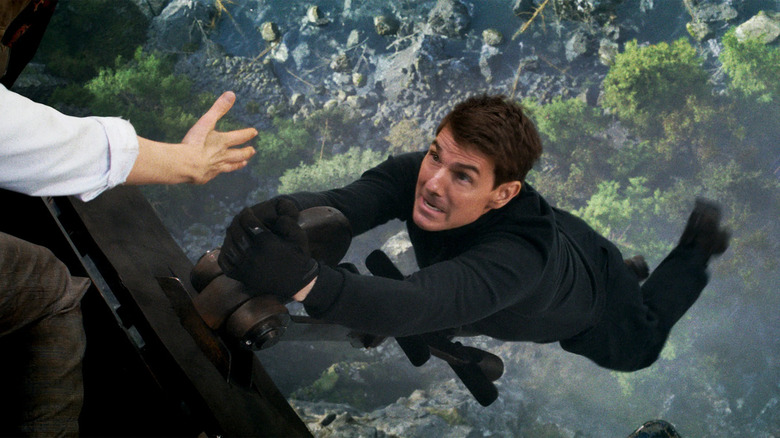 Paramount Pictures
Coming off the massive success of "Top Gun: Maverick," Tom Cruise once again drew audiences to theaters with his death-defying stunts in "Mission: Impossible – Dead Reckoning Part One." Although "Dead Reckoning" took a dip at the box office, failing to recapture the monetary success of previous installments, the seventh film in the "Mission: Impossible" series is making its way to home video, hoping to make up for its box office disappointments.
Paramount has announced that "Mission: Impossible – Dead Reckoning Part One" arrives on digital October 10, allowing fans to buy and rent the latest installment on their preferred streaming platform: Prime Video, Apple TV, Google Play Movies & TV, etc. For those avid fans of physical media, "Dead Reckoning" comes with plenty of options, releasing on 4K Ultra HD SteelBook, 4K Ultra HD, Blu-ray, and DVD on October 31 worldwide — November 1 for "Mission: Impossible" fans in Australia.
As if that wasn't exciting enough, "Dead Reckoning" features plenty of bonus content in its digital release. Included is a director's commentary with Christopher McQuarrie and editor Eddie Hamilton; behind-the-scenes looks at filming on location in Abu Dhabi, Rome, and Venice; featurettes on how the team brought the movie's stunts to life; and a montage of deleted scenes. To celebrate, Paramount has released 10 minutes of the movie's Abu Dhabi International Airport scene, now free to watch on IGN.
Dead Reckoning Part One will hopefully find new life on digital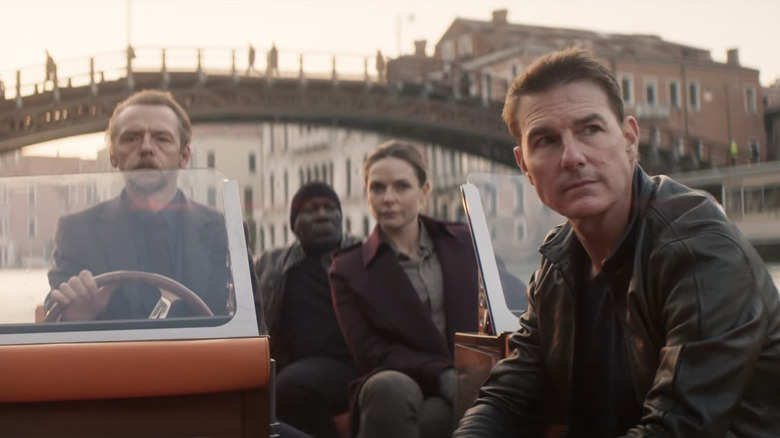 Paramount Pictures
With the digital release of "Mission: Impossible – Dead Reckoning Part One," Paramount hopes to recoup some of the profits the studio lost during the movie's disappointing box-office run.
Despite the franchise's longstanding success and Tom Cruise coming off the highest of highs with "Top Gun: Maverick," the seventh "Mission: Impossible" installment was a massive box-office disappointment for Paramount, earning only $566 million during its time in theaters. While that may sound like a lot, "Dead Reckoning Part One" had a budget of nearly $300 million, with Variety reporting earlier this year that sources close to the project said it would need to hit $600 million just to break even. So, while $566 million would result in a massive profit for many other movies, "Dead Reckoning Part One" ended up as a financial negative for Paramount, which will now look to make up for some of that loss with a strong performance on the digital front.
Although it may seem like an uphill battle for Ethan Hunt and the rest of the Impossible Mission Force, many movies have found new life on digital in a year filled with box-office disappointments. According to DEG, "Indiana Jones and the Dial of Destiny" took the top spot in digital sales and rentals going into September, with fellow box-office bombs "The Last Voyage of the Demeter," "Fast X," and "The Flash" joining it in the top ten. Also, a massive payout may have saved the "Mission: Impossible" film from total box office doom, so making up for its subpar box office isn't out of the question, especially if "Dead Reckoning Part One" performs on digital.