Game Of Thrones Star Kit Harington Rules Out Possibility Of Returning For Spin-Off Series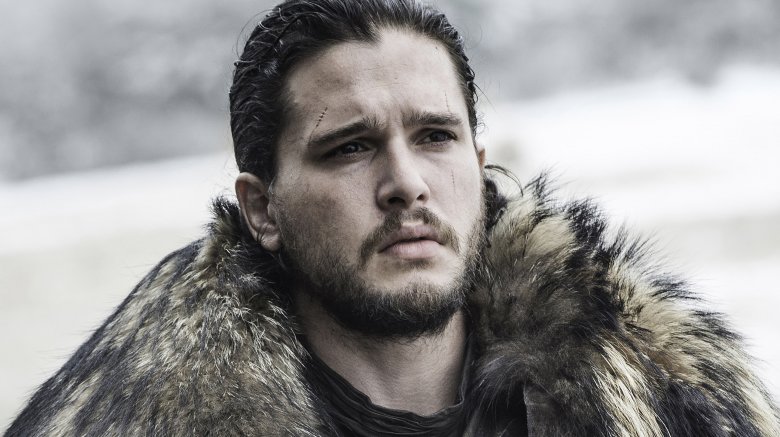 HBO
Kit Harington returning to Westeros for more blown-out battles with bastards, rendezvous with women he shouldn't be intimately associated with, deaths-turned-resurrections, and fights to claim ownership over a throne previous kings died in? There's not a snowball's chance in hell that will happen. 
Speaking with the BBC to promote his theatrical run in the London production of True West, the Jon Snow actor revealed that he has no interest in heading back to the world of Game of Thrones, ruling out the possibility of him appearing in any in-development content — including the prequel spin-off series from Kick-Ass and Kingsman: The Secret Service producer Jane Goldman and Thrones series author George R. R. Martin. 
"It was emotional to leave the job, definitely. But I wouldn't say I was sad. If, like me, you go all the way back to the pilot of Game of Thrones that's almost 10 years of your life — that's really unusual in an actor's career. It was a huge emotional upheaval leaving that family," said Harington. "But would I want to go back and do more? Not on your life."
Granted, it wouldn't make a whole lot of sense for Harington to reprise his role as Jon Snow (who's actually not a bastard from the North, but the legitimate son of Lyanna Stark and Rhaegar Targaryen) in the one spin-off series that's been confirmed so far, given that it's a prequel set thousands of years before the events of Game of Thrones. So is there some kind of loophole here? Is Harington's disinterest only tied to his belief that his presence as Jon Snow in the show is a requisite? Could he be down to play another character — or even make a tiny cameo appearance as a background player? Would Harington want to pop up in one of the four other prequel series that are bubbling away behind closed doors? 
Unfortunately, no. Harington really isn't keen on more Thrones, and apparently wishes to focus on new ventures that genuinely excite him. Asked if he would want to shoot "a single scene, maybe as an ancestor of Jon Snow," the actor answered with an "unequivocal no" and explained that "he's enjoying stage-work too much."
Harington's intent to keep the past in the past once Game of Thrones concludes next year isn't all bad, however. Fans will get to witness his character's arc come to a close in the eighth and final season of Thrones, which will air sometime in April 2019 and run for six feature-film-length episodes. Additionally, it isn't as if the success of the Thrones prequel series hinges on Harington's involvement. The show already has Naomi freakin' Watts attached in a starring role, playing a "charismatic socialite hiding a dark secret," and Josh Whitehouse on board to lead alongside Watts. Its plot is arguably even more intriguing than its cast: the series will chronicle "the world's descent from the golden Age of Heroes into its darkest hour" as it reveals that everything from "the horrifying secrets of Westeros' history to the true origin of the white walkers, the mysteries of the East to the Starks of legend" isn't "the story we think we know." Sounds like the forthcoming project will be just fine without Harington involved. 
Game of Thrones season 8 is set to debut on HBO in April 2019. HBO hasn't announced a release date for the Goldman-Martin prequel series just yet.