Game Of Thrones Prequel Series Details Revealed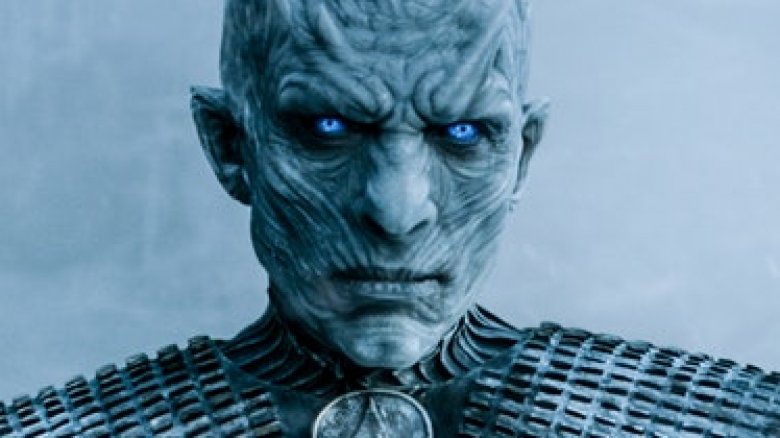 Following the news that HBO is no longer moving forward with four of the five planned Game of Thrones spin-off series, we have a bit of brightness to share: details from the prequel project that emerged unscathed from the network's recent hack-and-slashing. 
After the Television Critics Association summer session on Wednesday, the same day the network announced the four Thrones spin-offs had suffered the same fate ol' Ned Stark did, HBO president of programming Casey Bloys sat down with Deadline to discuss the prequel in more detail. 
Bloys revealed that the project, written by Kick-Ass and Kingsman creative Jane Goldman, will feature an ensemble cast and highlight strong female characters. He also noted that, despite what some may assume with a female showrunner like Goldman on board, the prequel that centers on Westeros' fall from the Golden Age of Heroes won't have a female lead in the same way that Game of Thrones has a male lead in Kit Harington's Jon Snow. 
"There are very strong female characters but it's an ensemble, there [are] men and women," Bloys explained. "Jane is a very good writer. We don't want to limit her to writing female leads. There are a lot of very complicated leads in [the pilot]."
Game of Thrones is known for its complex female characters — including Maisie Williams' sword-swinging Arya Stark, Lena Headey's power-hungry Cersei Lannister, and Gwendoline Christie's strong-yet-sweet Brienne of Tarth — but the show has also sparked controversy for its portrayal of those leading ladies. For years, viewers have criticized the way showrunners David Benioff and D.B. Weiss have presented the series' women, calling for the creatives to "stop punishing" them with public humiliation and physical and sexual violence. 
Thereafter, Bloys touched on the fact that the untitled spin-off won't overwork itself trying to tie up any potential threads left loose by Game of Thrones or answer all the questions fans of the series might have. Instead, it will make the most of being its own entity — one that features all the same drama, tension, and shocks everyone loves in Game of Thrones, while still standing separate from the original fantasy epic. 
"Jane did not go into that wanting to answer anything about Game of Thrones; it was the story that spoke to her," stated Bloys. "It will feel very different because it's 8,000 years before, it's a very different setting, a very different time in Westeros. It will feel different but still Game of Thrones."
Overall, this newness shouldn't scare you off, diehard Game of Thrones fans. Goldman actually created the spin-off series with George R.R. Martin based on a story the two developed together, so you can rest assured that the prequel is in capable hands. How exactly those hands will shape the project, we can't predict, but we're hoping the end result is swell.