The Best New Netflix Arrivals Of December 2018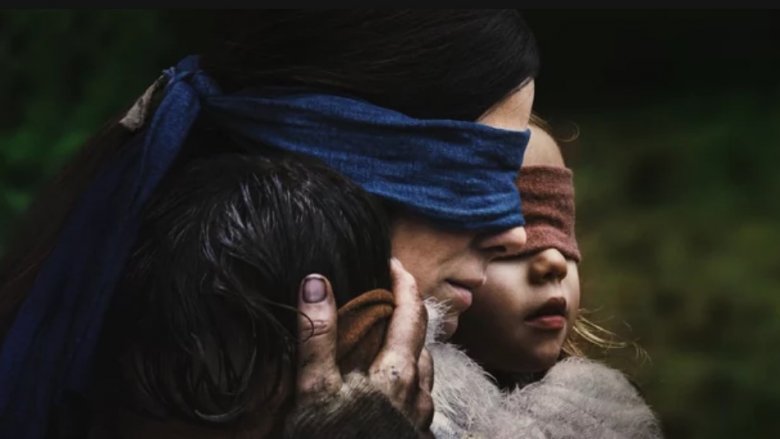 As usual, the Netflix lineup in December will feature a huge variety of programming, with everything from cooking shows to raunchy comedies to — yup — plenty of Christmas movies. The streaming service is cooking up a buffet with a little something for everyone, and any highlight reel this month would definitely have to start with Mowgli: Legend of the Jungle, a darker take on the story of The Jungle Book directed by motion capture legend Andy Serkis. Don't expect any singing bears in this one.
Also be sure to check out Bird Box, an eerie post-apocalyptic thriller starring Sandra Bullock as a mother on the run in a world where an unseen force is driving people insane.
On the non-original side, Netflix's most exciting addition is Avengers: Infinity War. If by some small chance you haven't seen it yet, it's basically Freaks and Geeks meets The Color Purple with a side of Shakespeare in the park. And that's just the beginning. Here's a quick look at the best of the new arrivals coming to Netflix in December 2018.
Mowgli: Legend of the Jungle — December 7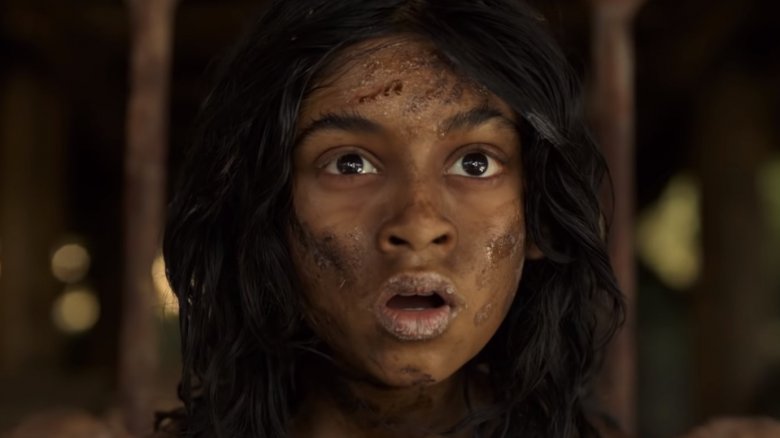 Andy Serkis made a name for himself as the motion capture whirlwind behind Gollum in 2001's The Fellowship of the Ring, and he's gone on to parlay that particular skill into a long run behind the camera — and special effects — of some of the biggest blockbusters of the era. From his chest-beating Kong in 2005's King Kong to his pitch-perfect portrayal of Caesar in the Planet of the Apes series to his snarling Snoke in the latest Star Wars films, Serkis may be one of the most famous actors whose face you (almost) never see.
With Mowgli: Legend of the Jungle, Serkis will again be heard and not seen as both the director and the voice of Baloo. This gritty origin story sees the jungle boy Mowgli on a quest to discover who he really is. Along the way, he'll face down not only the vicious Shere Khan, but also perhaps the greatest threat of all: Man. Dun-dun-dunnn! Look for it on December 7.
Bad Blood — December 7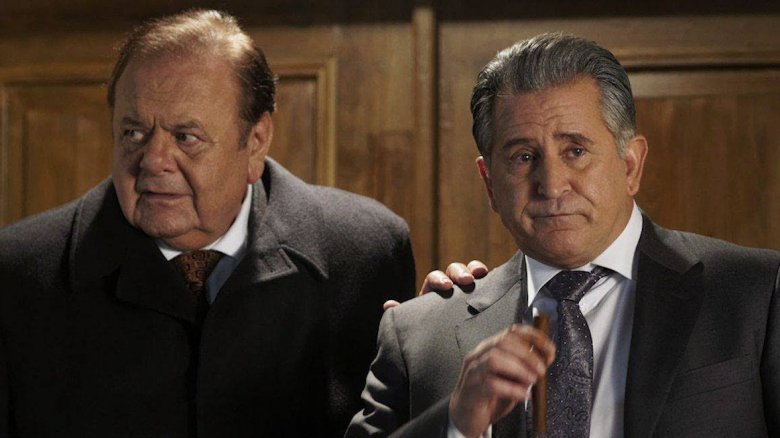 Onscreen gangster tales have ranged in locale from old-world Sicily to early 20th-century London to that most terrifying location of all, modern-day New Jersey. But what about Canada, eh? Well, hold onto your beavers, because Bad Blood is storming the streets of Montreal with a gritty dramatization of real-life crime boss Vito Rizzuto. After spending years in prison watching his hard-won empire fall to pieces before his eyes, Rizzuto gets released and sets out to retake his territory and exact revenge on the competing gangs who killed his son and father.
Bad Blood aired on Canada's CityTV in 2017 to near-universal acclaim, and Netflix is now taking the series global. Check it out when the first season premieres on December 7.
Pine Gap — December 7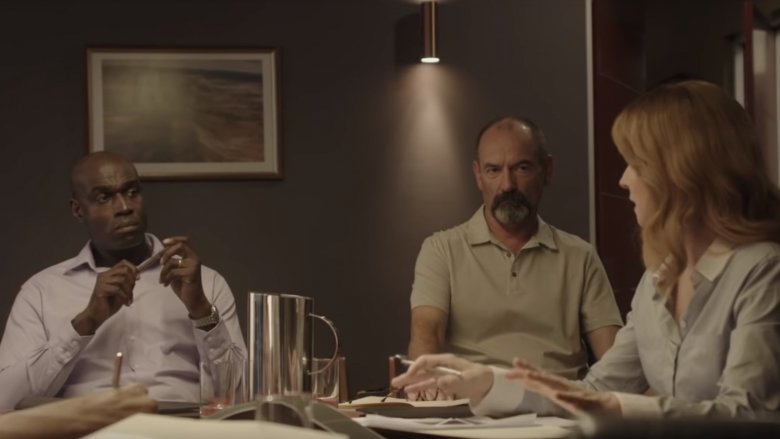 Espionage and political intrigue are the names of the game in this Australian series that follows a small group of spies working in the secretive central Australian base Pine Gap — a real location that actually is fairly secretive. The first episode begins with a passenger plane that's blown up over Myanmar, sparking an investigation into the crime. If you read a hint of real-life events in that scenario, you're on the right track. Pine Gap weaves actual events into its fictional narrative, blurring the line between high-stakes drama and real-life consequences.
Although the series already aired in Australia starting in October 2018, Pine Gap is set to hit Netflix globally on December 7 with a first-season run of six episodes. Don't miss it.
ReMastered: Who Killed Jam Master Jay? — December 7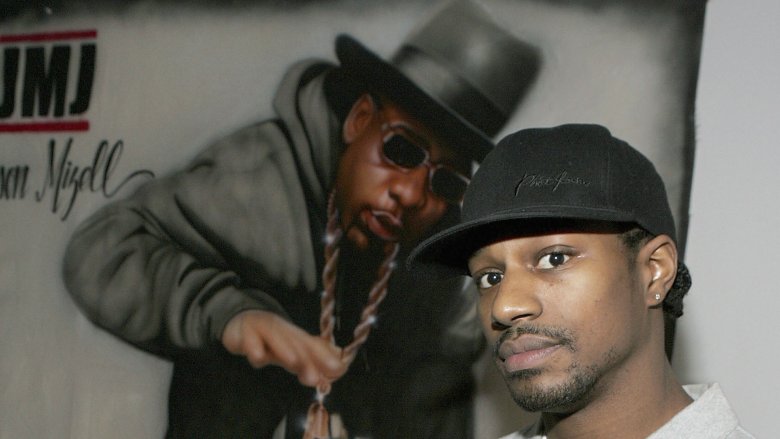 Getty Images
Netflix's musical documentary series ReMastered is tuning up for its third entry, and if it's anything like the first two, it's bound to hit all the right notes. In Who Killed Jam Master Jay?, audiences will get an in-depth look at the circumstances surrounding the unsolved shooting that took the life of Jason Mizell in 2007. Better known as Jam Master Jay, and probably most famous for his work with hip-hop group Run-D.M.C., Mizell had a long career in music that included signing a young 50 Cent to his label Jam Master Jay Records in the '90s.
Take a look when ReMastered: Who Killed Jam Master Jay? Drops on December 7.
Wanted: Season 3 — December 13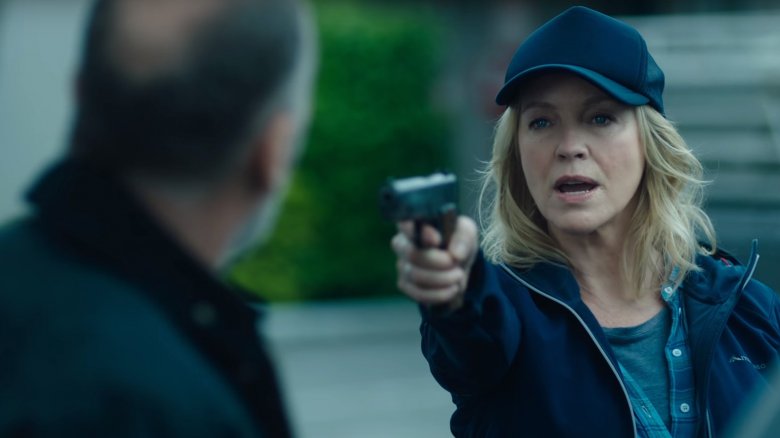 There's a lot to love in this high-stakes Australian series, which follows two strangers who accidentally wind up in the middle of a criminal conspiracy and find themselves on the run from both the police and the bad guys. Wanted packs its airtime with comedy, action, and drama, and leaves you hungry for more every time the credits roll. And with only six episodes in each of the first two seasons — and four in the upcoming third season — you can be sure that not a minute goes to waste.
To say that Wanted is criminally underrated would be a criminal understatement, and you can still catch up on the first two seasons before the third season shows up on December 13.
Cuckoo: Season 4 — December 14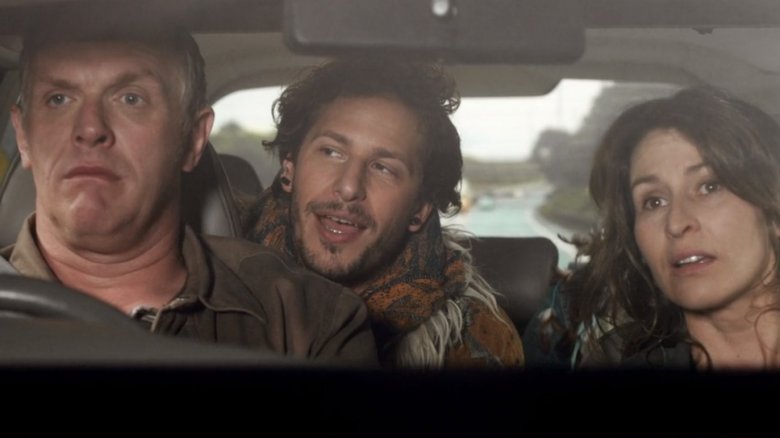 Did anyone know that this quirky British comedy series starring Andy Samberg already had three seasons on Netflix? No, really — that's a serious question. Maybe it was the fact that the first two seasons landed in March 2016, side by side with Daredevil season 2 and House of Cards season 4, that kept this sitcom off most viewers' radar. Maybe it was the bizarre and lengthy production history of Cuckoo that kept most international viewers away, despite the fact that it was the most-viewed comedy show on BBC3 when it premiered.
Whatever it was, if you haven't clocked in for Cuckoo yet, now's a good time to start, with season 4 arriving on Netflix. The show centers on a proper British couple whose daughter just spent a year abroad in the U.S. When they pick her up from the airport, they're dismayed to find that she's returned with her boyfriend — a slacker hippie played by Samberg.
After the first season, Samberg left for other projects and was replaced by American-werewolf-in-London Taylor Lautner for the rest of the series. Somehow, it all ended up working, and you can check out the latest season on December 14.
Inside the Real Narcos — December 14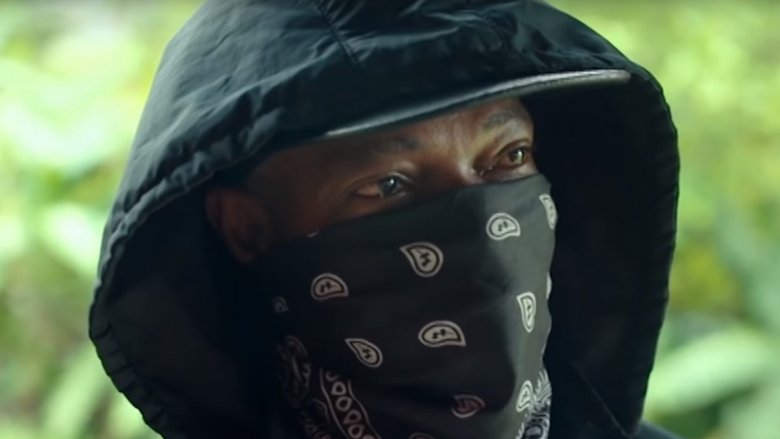 With Narcos, Netflix enthralled the world with the dangerous escapades of DEA agent Steve Murphy and his partner, Javier Pena, as they worked to bring down the notorious Pablo Escobar. Now, Netflix is putting their true-crime touch on the tale with Inside the Real Narcos.
As the name suggests, this docuseries will delve into the real-life stories of drug cartels in Latin America, told through interviews with real criminals. Jason Fox, an ex-special forces operative, takes the cameras from the prisons of Peru to the mountains of Mexico to see what fuels the drug war, how narcotics are produced on the sly, and what kinds of repercussions it all has on the world. It's sure to be an engaging experience, and you can get your fix when Inside the Real Narcos drops on December 14.
Roma — December 14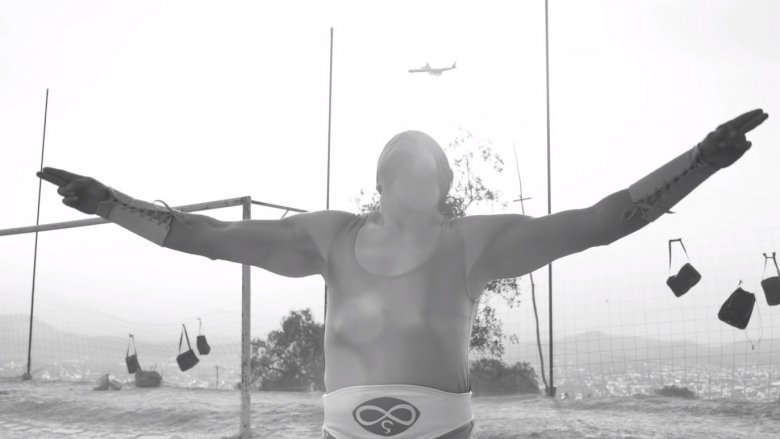 Director Alfonso Cuarón swept the 2014 Academy Awards with his epic space drama Gravity, which probably felt like a form of quiet revenge after his much better Children of Men won exactly zero Oscars nearly a decade earlier. Either way, Cuarón has definitely made an impact in cinema over the years, and his latest film, Roma, is set to continue that trend.
On the surface, the movie doesn't sound like much — its official synopsis describes it as "a year in the life of a middle class family in Mexico City in the early 1970s." On the other hand, Gravity's synopsis — "7,000 shots of spaceships" — didn't sound like much either, and everybody still cried when George Clooney floated away. The point is, give it a chance, because if the insanely glowing reviews are anything to go by, ROMA might just be the emotional high point of the year. Find out when it arrives on December 14.
The Fix — December 14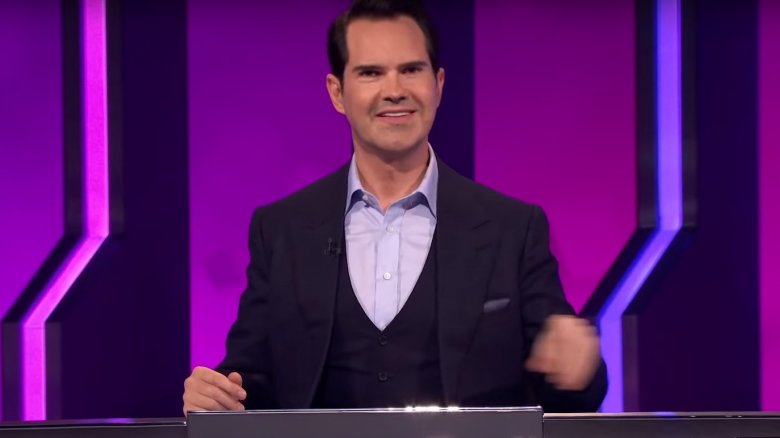 English comedian Jimmy Carr hosts the upcoming comedy panel show The Fix, which sees a group of comedians sitting down to solve some of the social problems plaguing the world. Each episode will see a different panel tackling a different issue, lending their trademark wit to possible solutions. Effective? Probably not. But it should be good for a laugh, at the very least.
Jimmy Carr is no stranger to panel shows, of course. The comedian has spent years hosting similar U.K. programs like 8 Out of 10 Cats and The Big Fat Quiz of the Year, so he'll be right in his wheelhouse. Tune in for The Fix on December 14.
The Innocent Man — December 14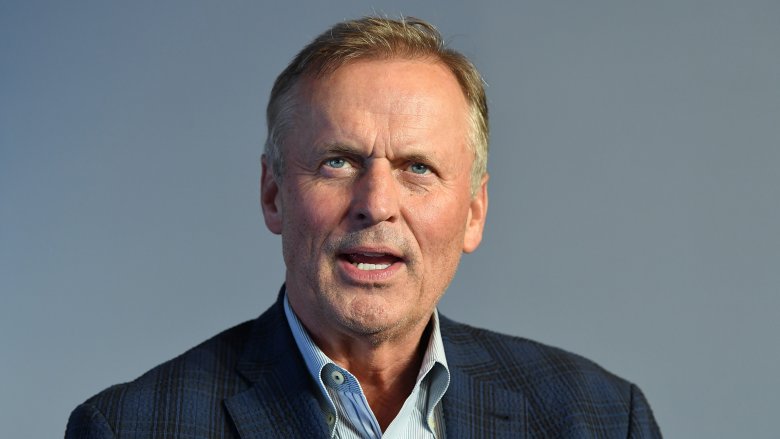 Getty Images
Novelist John Grisham carved out a career with his numerous bestselling courtroom thrillers, many of which have in turn been adapted into blockbuster films. He's made more money writing about judges than the guy who wrote the Book of Judges, and if his Wikipedia page is anything to go by, the Grisham gravy train isn't stopping anytime soon.
With his 2006 book The Innocent Man, however, Grisham took his time-tested formula and turned it on its head, writing a true-crime account of a murder in a small Oklahoma town and the man who was wrongly sentenced to death row for the crime. The Netflix adaptation will feature Grisham and will dig into the case through a series of interviews with people who were involved. Look for it on December 14.
Tidelands — December 14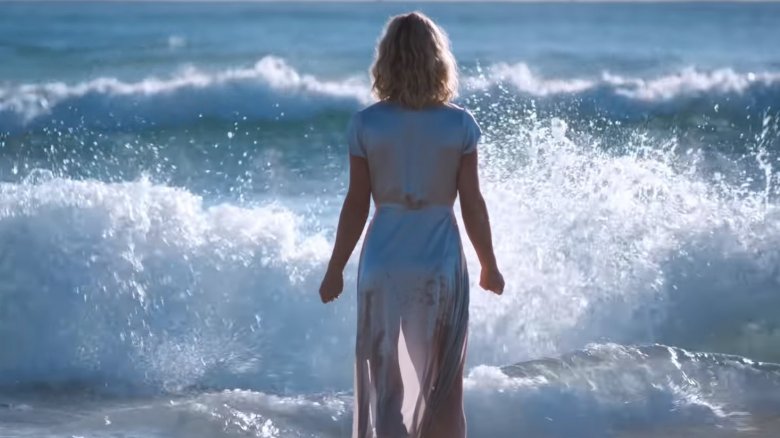 Clearly, Netflix has been down under to pick up a ton of Australian series, but their upcoming fantasy thriller Tidelands marks the streamer's first true Australian original show. The story centers on Cal Mcteer, a criminal who heads home to a small village on the Australian coast in pursuit of a quiet life. But she soon finds that the town is secretly home to a group of supernatural beings called Tidelanders, and that quiet life she wants so badly is still out of reach. Dive in on December 14.
Bird Box — December 21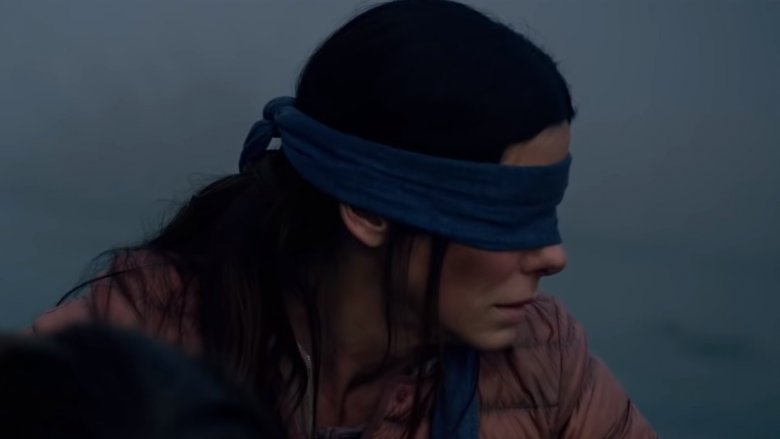 Netflix hasn't been shy about showing off their upcoming thriller Bird Box, and for good reason. The post-apocalyptic thriller looks like a sleek, engaging film that'll have audiences on the edge of their seats (or beds, or floors, or wherever people watch Netflix). Based on the 2014 book of the same name, Bird Box stars Sandra Bullock as Malorie, a new mother whose world is turned topsy turvy when people begin taking their own lives in bizarre ways. It turns out that there's some kind of sinister force at work — once you see it, you're driven to madness. Madness!
With an arrival date of December 21, Bird Box's dark vision of the future will be here just in time for Christmas. Happy holidays!
Original stand-up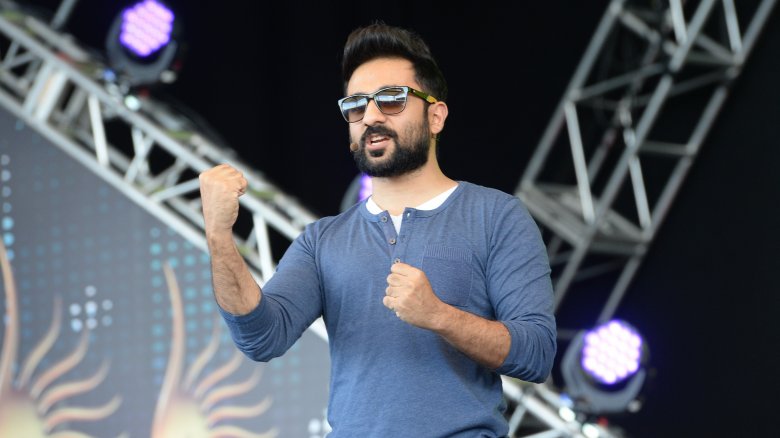 Getty Images
Netflix's original stand-up releases for December will be arriving in two parts. The first, Vir Das: Losing It, debuts on the 11th and marks the Indian comedian's second special on the service. Das told Gulf News that the new special will touch on global events, "but also get a whole lot more personal."
The second stand-up special this month sees talk show host Ellen DeGeneres taking to the stage for the first time in 15 years, according to DeGeneres. Her upcoming comedy set, Relatable, was filmed over summer 2018 in clubs in California and Washington. Take a look when it drops on the 18th.
Action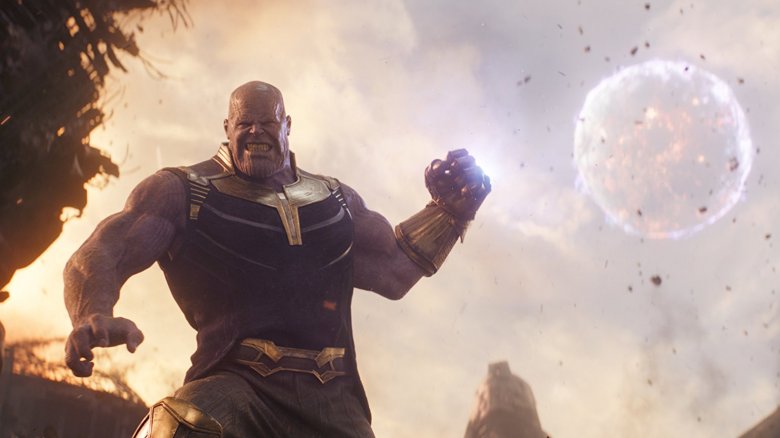 The holidays are arriving with a bang this year, as Netflix introduces a handful of high-octane action favorites. November sadly saw the removal of Hellboy II: The Golden Army, but December 1st sees its predecessor, 2004's Hellboy, showing up. Sure, none of that makes sense, but we can live with it. Also on the first, look out for Terminator Salvation and the 1985 martial arts adventure The Last Dragon.
On Christmas Day, unwrap Avengers: Infinity War, the first part of Marvel's epic Phase Three culmination that has the scrappy Avengers taking on the big bad Titan Thanos.
Dec. 1
Hellboy (2004)
Terminator Salvation (2009)
The Last Dragon (1985)
Dec. 4
District 9 (2009)
Dec. 25
Avengers: Infinity War (2018)
Drama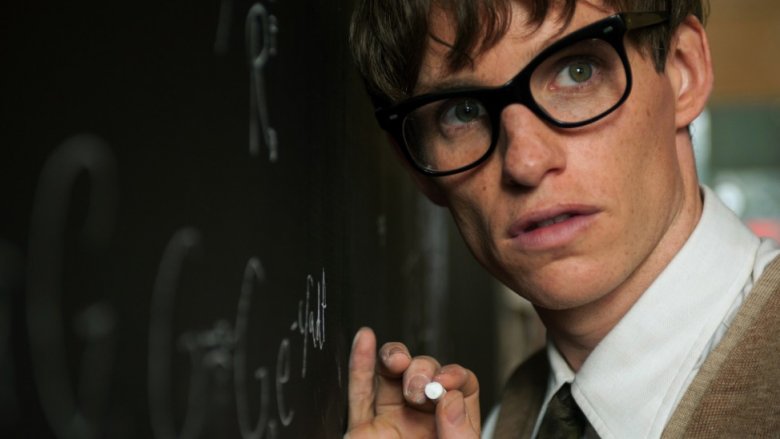 If having eight different people try to cook mashed potatoes in your kitchen isn't enough drama for you this December, just log onto Netflix. You'll find a brand new selection of dramatic films landing this month. On the first, keep your eyes peeled for 8 Mile, Meet Joe Black, and Seven Pounds. The next day, check out The Lobster, one of the strangest movies about animals this side of Meet the Feebles.
After that, the 16th offers the chance to check out Eddie Redmayne before he was Newt Scamander. In The Theory of Everything, Redmayne stars as Stephen Hawking, playing the acclaimed physicist in a hard-hitting biopic about Hawking's early years and his struggles to cope with the gradual onset of Lou Gehrig's disease. There won't be a dry eye in the living room after this one.
Dec. 1
8 Mile (2002)
Meet Joe Black (1998)
Seven Pounds (2008)
Dec. 2
The Lobster (2015)
Dec. 16
Kill the Messenger (2014)
The Theory of Everything (2014)
Comedy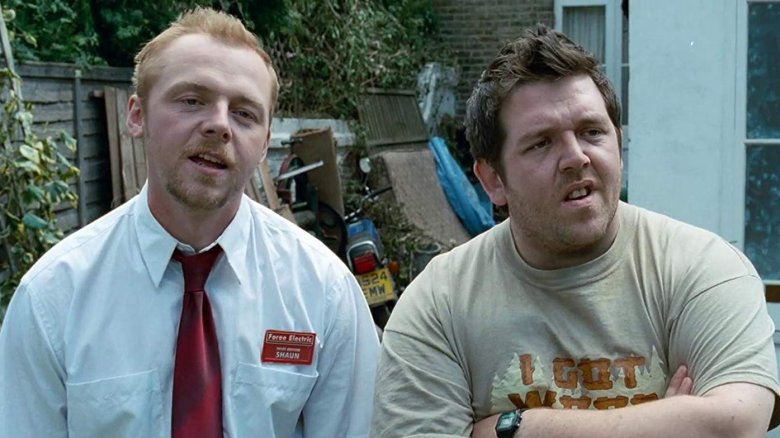 There's an eclectic mix of comedies hitting Netflix this December, but they all have one thing in common: they're hilarious. The Friday trilogy, starring Chris Tucker and Ice Cube, hits Netflix on the first. That day will also mark the arrival of Shaun of the Dead, Edgar Wright's cult classic zombie comedy, along with The Big Lebowski and the Bill Murray-led spy spoof The Man Who Knew Too Little.
Dec. 1
Friday (1995)
Next Friday (2000)
Friday After Next (2002)
Shaun of the Dead (2004)
The Big Lebowski (1998)
The Man Who Knew Too Little (1997)
Dec. 16
Baby Mama (2008)
Thriller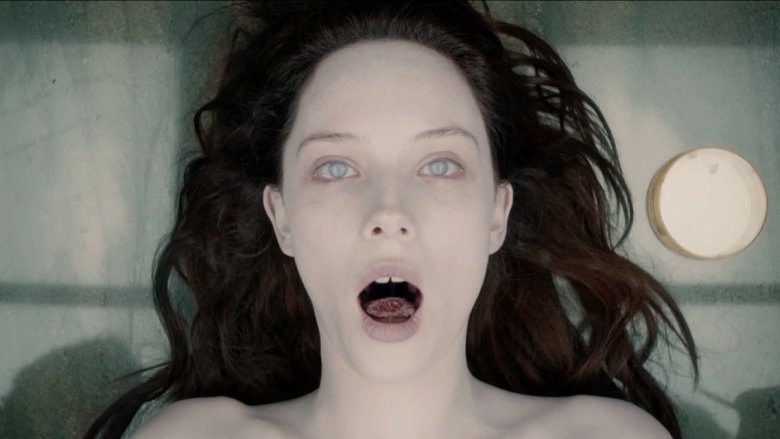 Apparently, 'tis the season for blood and mayhem this Christmas, as Netflix is stockpiling a respectable selection of new horror and thriller titles. The first of the month alone sees the arrival of 1998's Bride of Chucky, which sees the pint-sized psycho find a love match made in hell to help him stab people's shins; Christine, John Carpenter's 1983 adaptation of a Stephen King novel about a Plymouth Fury on a murderous rampage of rubber and rage; and My Bloody Valentine, that cheesy 3D slasher from 2009 that came with cardboard red-and-blue glasses so you could watch people throw pickaxes at you.
Finally, the 30th of the month is a cut above the rest with the arrival of The Autopsy of Jane Doe, a surprisingly well-received 2016 indie thriller starring Brian Cox and Emile Hirsch as a pair of coroners who come across an unusual body.
Dec. 1
Bride of Chucky (1998)
Christine (1983)
My Bloody Valentine (2009)
Reindeer Games (2000)
Dec. 30
The Autopsy of Jane Doe (2016)
Television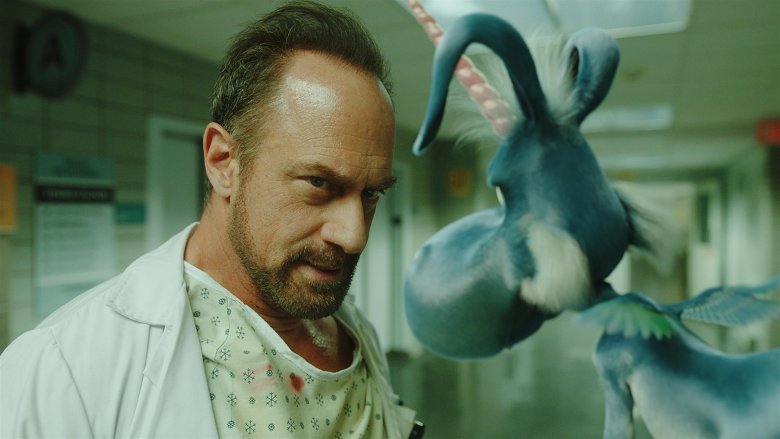 It'll be easier than ever to binge brand new shows in the coming month. On the first, take a walk on the wild side with Man vs Wild with Sunny Leone. This spin on the Bear Grylls series sees the Bollywood actor and former adult film star take over as host. After that, dive into Blue Planet II, the follow-up to the BBC's critically acclaimed nature series, on December 3.
The sixth of the month sees the addition of the first season of Happy!, an offbeat Syfy series about a mentally unbalanced hitman who becomes friends with his daughter's imaginary unicorn. Based on the graphic novel by Grant Morrison and Darick Robertson, Happy! is a visual treat for anyone looking for a different sort of comic book hero.
Dec. 1
Man vs Wild with Sunny Leone: Season 1 (2018)
Dec. 3
Blue Planet II: Season 1 (2017)
Dec. 6
Happy!: Season 1 (2018)
Dec. 24
The Magicians: Season 3 (2018)