Creed 2, Ralph Breaks The Internet Shatter Box Office Records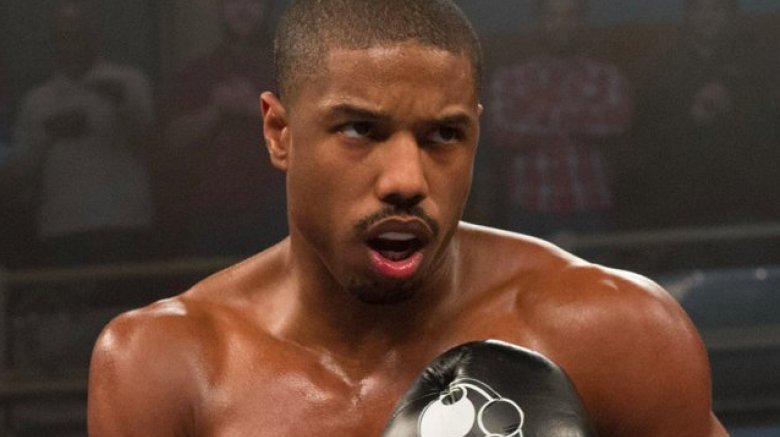 A set of sequels smashed records at the box office this weekend. 
Both Creed 2, the Stephen Caple Jr.-directed follow-up to Ryan Coogler's acclaimed sports drama starring Michael B. Jordan and Sylvester Stallone, and Ralph Breaks the Internet, the second installment in Walt Disney Animation Studios' blossoming Wreck-It Ralph film franchise, elevated the Thanksgiving box office when they debuted side by side on Wednesday, November 21. 
Thanks to the films' sizable yields from Wednesday to Sunday across North American theaters, this year's Thanksgiving box office totaled an estimated $314 million — the biggest five-day pull for the turkey-and-pumpkin-pie-filled holiday, which hasn't ever before brought in more than $300 million domestically. 
Together, Creed 2 and Ralph Breaks the Internet clearly did big things, but they also made enormous waves independently. 
For Creed 2's part, the sequel pic wound up earning the biggest opening weekend in the entire history of the Rocky franchise off which it spins. The film, which centers on Adonis Creed (Jordan) preparing to fight the son of the man who killed his father, raked in $35.3 million in its legitimate weekend frame (Friday to Sunday) and $55.8 million in its first five days out. Comparatively, the first Creed movie made $29.6 million during its opening weekend in 2015, while the six Rocky films managed between $6.4 million (Rocky II) at the lowest and $12.2 million (Rocky Balboa) at the highest at the domestic box office when they premiered in the past. (It's worth mentioning that no hard data exists for the original Rocky movie's opening weekend yield.)
Such a pull for Creed 2 also breaks the record for best Thanksgiving opening for a live-action film — a title previously held by Four Christmases, which earned $46.1 million during the holiday weekend in 2008 (via Entertainment Weekly).
As for Ralph Breaks the Internet, the cutesy animated flick that features John C. Reilly as the gentle giant and video game villain Wreck-It Ralph earned $55.7 million in North America from Friday to Sunday. Combined with its profits from Wednesday and Thursday, Ralph Breaks the Internet took in $84.5 million over the five-day holiday weekend, scoring the second-best Thanksgiving opening in history. Frozen currently holds the record, having made $93.6 million (unadjusted for inflation) over the Thanksgiving holiday weekend in 2013. Accounting for $41.5 million in international ticket sales as well, Ralph Breaks the Internet has earned $126 million worldwide to date. 
Rounding out the top 10 box office earners for Wednesday, November 21 to Sunday, November 25 were The Grinch with $42 million, Fantastic Beasts: The Crimes of Grindelwald with $42.9 million, Bohemian Rhapsody with $19.2 million, Instant Family with $17.4 million, Robin Hood with $9.1 million, Widows with 10.6 million, Green Book with $7.4 million, and A Star Is Born with $4.1 million.