Spider-Man: Into The Spider-Verse On Track For $25 Million-Plus Opening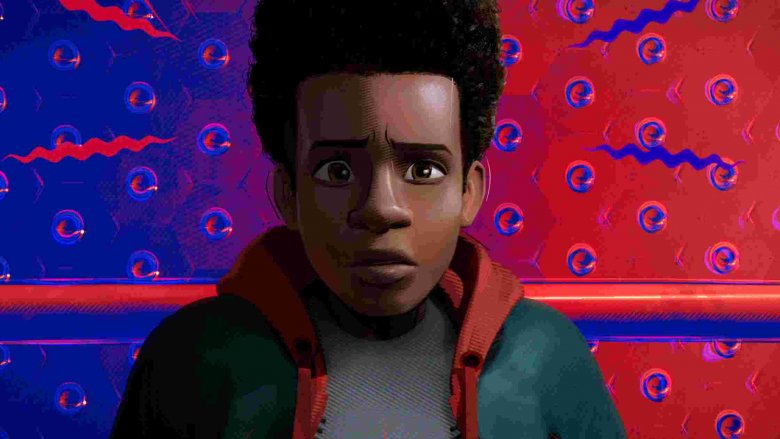 Sony's upcoming Spidey film is set to swing into success during its opening weekend. 
Industry analysts are predicting that Spider-Man: Into the Spider-Verse will take home between $25 million and $40 million when it debuts in theaters on December 14. 
Variety pins the film as earning anywhere from $25 million to $30 million in its first three days out, while Deadline cites its sources' $30 million to $40 million tracking as equally solid. 
It's likely that Spider-Man: Into the Spider-Verse will close out its debut weekend in the upper range of the estimation window, as the film doesn't have much direct competition at the box office. Directed by The Lego Movie and 21 Jump Street duo Phil Lord and Christopher Miller, who were famously fired from Solo: A Star Wars Story last year before Ron Howard replaced them behind the helm, Spider-Man: Into the Spider-Verse is scheduled to launch the same day as wide releases Mortal Engines and The Mule, as well as the limited-release flick Vox Lux. 
The Mule — the crime film from director-producer Clint Eastwood that's based on the New York Times article "The Sinaloa Cartel's 90-Year-Old Drug Mule" by Sam Dolnick — will undoubtedly attract a far different crowd than will Spider-Verse, as will Vox Lux, the musical drama starring Natalie Portman. While there does exist audience crossover between Spider-Verse and Mortal Engines (both are tracking well with males younger than 25), the latter's PG-13 rating, exploration into darker themes, and "sequences of futuristic violence and action" isolate a core demographic: parents and their young children. With its poppy color palette, family-friendly narrative, and PG rating, Spider-Verse will capture those folks in its web with ease — and bring in extra dough because of it.
Looking at the hard numbers, Spider-Man: Into the Spider-Verse will still dominate even if it comes it at the lower end of current predictions. Analysts expect The Mule to earn around $15 million and Mortal Engines to yield even less, between $12 million and $15 million, over the December 14 to December 16 weekend. 
In all honesty, it's hardly surprising to hear that insiders are expecting Spider-Man: Into the Spider-Verse to be a hit. From the moment Sony released the very first look at the film, which follows Miles Morales as he discovers that he's just one of many versions of Spider-Man living in various different universes, interest has been sky high. Those who were lucky enough to see the pic ahead of time had nothing but lovely things to say. ComicBookDebate's Mikey Mason declaredSpider-Man: Into the Spider-Verse "hands down the best Spider-Man movie ever made" and "one of the best comic-book films, live action or animated, of all time." Sheraz Farooqi, the founder and editor-in-chief of ComicBookDebate, predicted that the film will become the top "superhero movie of 2018 for A LOT of fans," while film and television critic Yolanda Machado tweeted that it's "easily one of the best Marvel films to date." 
Fans can see just how amazing Spider-Man: Into the Spider-Verse is when the film opens wide on December 14.