Game Of Thrones: All Season 8 Episodes Will Run For Over An Hour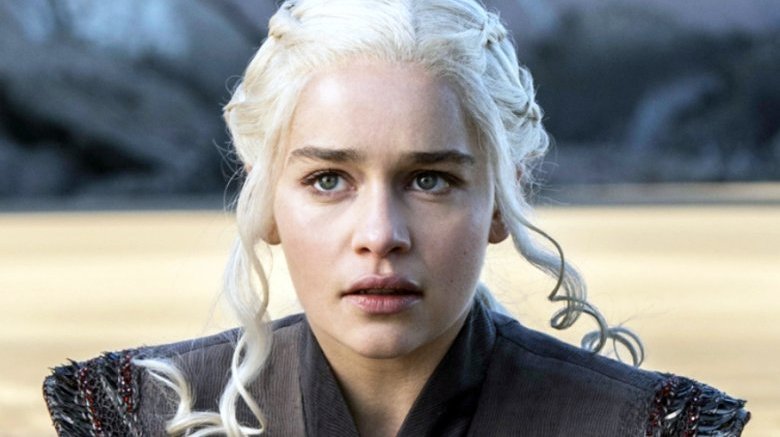 Game of Thrones is going big for its closing chapter.
During a Reddit AMA (Ask Me Anything) session on Tuesday, November 13, Game of Thrones director David Nutter revealed that every episode of the series' upcoming eighth and final season will run for over an hour. 
Asked by a fan to give an estimate of how long fans should expect the new bundle of episodes to average, Nutter responded, "Season 8 episodes will all I think be longer than 60 minutes. They'll be dancing around the bigger numbers, I know that for sure."
Apart from series showrunners David Benioff and D.B. Weiss, Nutter is the perfect man to chat to about Game of Thrones' final season, as he directed three of the six concluding episodes. He collaborated with writer David Hill for the premiere episode, which will debut on HBO sometime in April 2019; teamed up with scribe Bryan Cogman for the second installment in season 8; and combined creative forces with Benioff and Weiss themselves for the fourth episode. Though Nutter played it safe by not making any rigid confirmations regarding episode length — saying that they'll all approach longer runtimes instead of declaring something like, "Yes, they will 100-percent be 64 minutes-long each!" — it's clear that he has more than enough authority to spill details of that nature. 
Nutter's remarks here follow over a year after fans heard the first whisperings of Game of Thrones season 8 episode lengths. Back in July of 2017 during the Game of Thrones fan convention Con of Thrones, the show's sound designer Paula Fairfield stated that the forthcoming episodes would rival feature-length movies in terms of runtime, reportedly noting that they could clock in around 80 minutes each. 
Whether they're 80 minutes long or 60-plus minutes long, it's clear that the episodes of Thrones' final season will be bigger in scale and scope than ever before. Their runtimes should, judging by the information at hand, also be a considerable bump-up from most of season 7's episodes — the first five of which ran for 50 minutes at the shortest and 63 minutes at the longest. The penultimate episode of season 7 came in at 71 minutes, while the shocking finale pushed the envelope at 81 minutes and set a record for the longest closing episode in Game of Thrones history, so perhaps season 8 will follow the same pattern and deliver a 90-minute story in its second-to-last episode and a 100-minute episode to conclude the show for good. 
What we know for sure is that Game of Thrones season 8 will, in Nutter's own words, be "spectacular, inspiring, [and] satisfying" — and will feature a surprise that could be as jaw-dropping as the Red Wedding of season 3. 
"As far as season 8 compared to the Red Wedding I just have to tell you — hang onto your seat cause it's going to be special," said Nutter, adding elsewhere in the AMA session that he couldn't be more pleased with the way the final season of Thrones wraps up. 
"I'm completely satisfied with how season 8 ends. I think that David and Dan did a tremendous job, and they took into consideration what the fans want, as well as what is right as far as storytelling is concerned," he wrote. "I guarantee there's going to be lots of surprises and shocking moments, but it's really very compelling stuff."
Alongside Nutter, Benioff, Weiss, and Miguel Sapochnik also directed episodes of Game of Thrones season 8.
The epic final season is set to debut on HBO in April 2019.