The Best Netflix Originals You Missed In 2018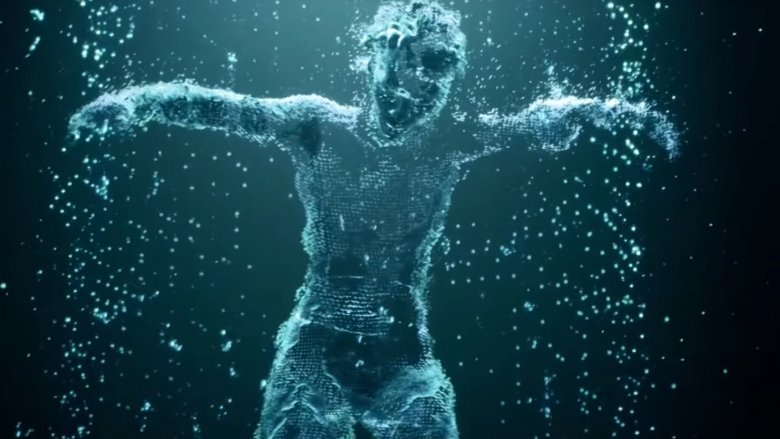 In the early days of Netflix's streaming service, the platform was merely a place to binge-watch series that had already aired on network TV. But in 2013, the company started programming its own TV content with House of Cards, and ever since, they've seen massive success with several original series and movies. From dramas like Orange Is the New Black to adult cartoons like BoJack Horseman and supernatural thrillers like Stranger Things, millions of people log into Netflix just to check out the latest original offerings. The best part? They were produced with a binge-watching audience in mind, so shorter seasons with addictive plots mean you can easily finish them in a weekend.
While plenty of Netflix originals have gotten positive buzz, some of them have flown under the radar without much fanfare. If you've already finished hits like Ozark, The Crown, and Narcos, grab some popcorn, settle in, and check out these underrated Netflix originals.
On My Block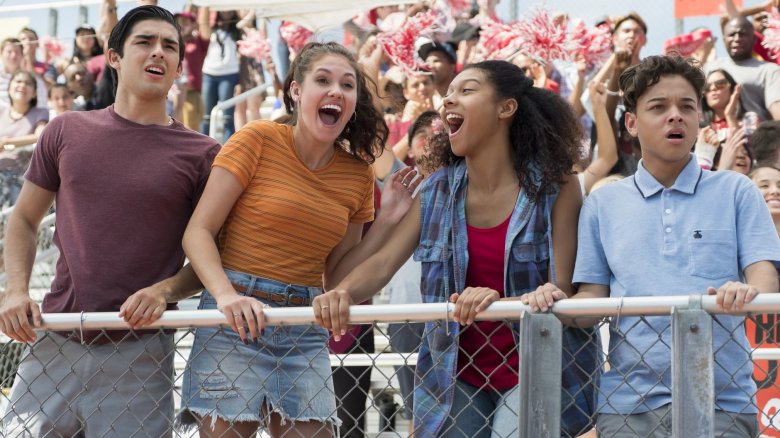 Created by Awkward showrunner Lauren Iungerich, the coming of age series On My Block is equal parts drama, comedy, and political commentary. The series follows high school freshmen Monse, Cesar, Jamal, and Ruben as they deal with a diverse range of challenges in their South Central Los Angeles neighborhood, from typical teenage confusion over romantic relationships to high-stakes conflicts like gang violence.
The potential for trouble and the sound of gunshots might always be present in the backdrop of their neighborhood, but thanks to empathetic storytelling and authentic performances from the talented cast, On My Block never slips into feeling like an after-school special. Dark humor and tender moments between the characters balance the serious subject matter. With young actors of color in the leading roles and a storyline that weaves every plot together without resorting to filler episodes, viewers get a sympathetic look into life in the inner city.
Everything Sucks!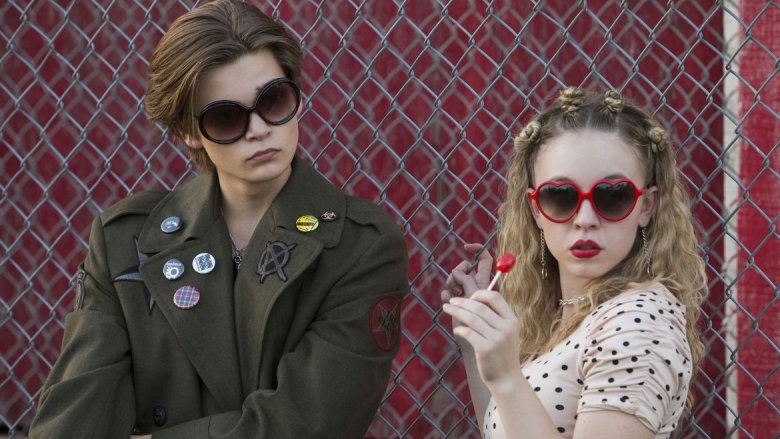 While Stranger Things took a nostalgic look back at the '80s, Everything Sucks! was inspired by teen comedy tropes from the following decade, so if you consider yourself a '90s kid, you might be able to relate to the struggle of high school misfits Kate, Luke, McQuaid, Tyler, and Emaline. Set in the real, aptly-named small town of Boring, Oregon in 1996, Everything Sucks! is about a group of outcasts in the A/V and drama clubs who decide to make a movie together after the school play is canceled. In the meantime, Luke contemplates his relationship with his estranged father, Kate slowly comes out to her friends and family, and Tyler wonders why he can't seem to land a date.
The series stars several fresh faces, including Jahi D'Allo Winston as Luke and Quinn Lebling as Tyler, alongside more familiar names like Sydney Sweeney (The Handmaid's Tale, Sharp Objects) as Emaline. With a realistic storyline, a heaping of '90s cultural references, and a charming cast, Everything Sucks! is a single-season gem.
Collateral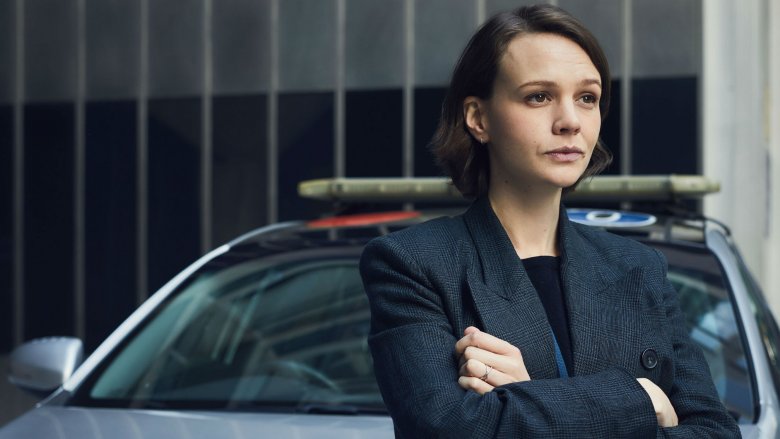 If you loved Carey Mulligan in The Great Gatsby or Far From the Madding Crowd, pencil in an evening to watch her star as Detective Kip Glaspie in the four-part Netflix miniseries Collateral. A diverse cast of characters is drawn into a murder mystery when a pizza delivery man is shot and killed in a London suburb, but what seems to be a random attack is anything but. With most of the action taking place in London's sketchiest alleyways and seediest corners, Collateral is a police procedural and a political drama expertly rolled into one.
The series explores corruption in British society and the current heated debate about immigration and the refugee crisis, representing a creative and refreshing departure from typical cop show cliches. Although the "whodunnit" is revealed somewhat early on, the story doesn't stop there — Detective Glaspie is just as interested in figuring out the hidden motive behind the attack.
The Innocents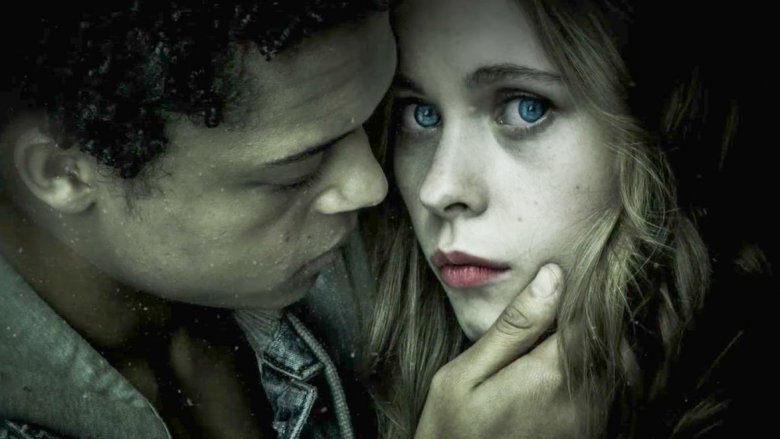 If you're in the mood for some horror, it's time to check out The Innocents, a paranormal series set in Northern Europe about a young couple who finds themselves grappling with more than they bargained for after running away from home. To escape their troubled families, infatuated teenagers June and Henry ditch their hometown and set out to enjoy their freedom. They unexpectedly discover that June has the power to shift between bodies — but when she realizes that she has no idea how to control it, they consider seeking the help of a mysterious doctor who tells June that she's not alone.
The dark, moody lighting of filming locations across the United Kingdom and Norway gives the series a dreamy and foreboding aesthetic that fits the plot. It's easy to fall in love with Harry and June just as they've fallen in love with each other, and when you see their sincere optimism in the face of danger, it's hard not to root for their budding romance.
Apostle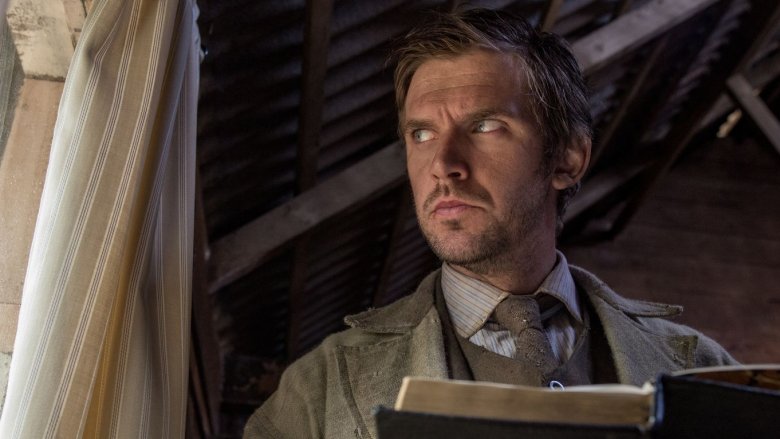 Set on a remote Welsh island in 1905, the terrifying period drama Apostle follows Thomas Richardson as he goes out to rescue his sister Jennifer from a secretive religious cult. In order to pry some secrets out of cult members who might be willing to reveal more than they should, Thomas disguises himself as a curious convert and eventually finds out that Jennifer is being held for ransom. In his quest to bring her home, Thomas discovers the Goddess, a mysterious old woman who needs blood sacrifices to preserve the island's fertility. From there, a gruesome and suspenseful battle for the future of the island begins, and if you get a bit squeamish at the sight of blood, well, you may need to close your eyes.
Although Apostle is gory, it's not for mere shock value — the film is a bona fide psychological thriller all the way through. The fascinating mythology built around the cult explores the dark side of the divine feminine, and the open-ended conclusion manages to satisfy viewers while leaving them with a few more questions to ponder.
Safe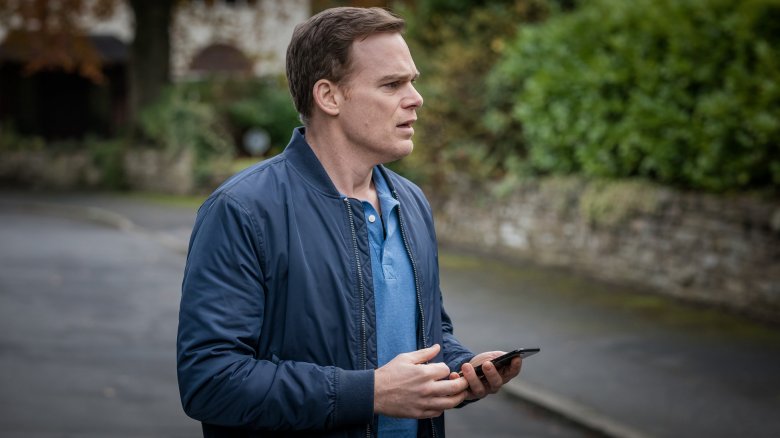 In the drama miniseries Safe, widowed surgeon Tom is trying to raise his two daughters while dealing with his grief over the loss of his wife. Thanks to his supportive friends, helpful neighbors, and a new relationship with his girlfriend Sophie, things are finally looking up — until the plot takes a dark turn and his oldest daughter Jenny goes missing, along with her boyfriend. At a loss for how to move forward, Tom enlists Sophie's help to find his daughter, but her new colleague has an unsavory secret of her own that could impede their search.
Created by mystery novel author Harlan Coben and written by Danny Brocklehurst (Shameless), the storyline includes plenty of cliffhangers and nods to classic pulp fiction tropes. It's the kind of series that will have you looking over your own shoulder when you're finally done watching — because as Tom soon finds out, you never quite know who to trust.
Kiss Me First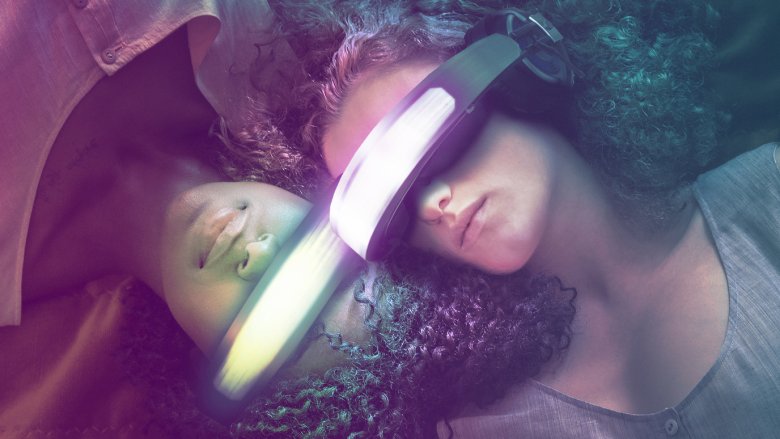 Kiss Me First is an experimental series that moves between the real and the surreal as it flips from live action to virtual reality. Leila is a lonely teenager who spends most of her days playing the MMORPG Azana, where she meets a confident, social friend named Tess who pulls her out of her shell. The two eventually become friends offline, but when Tess disappears, Leila takes it upon herself to solve the mystery and quickly learns that virtual actions can have real world consequences. The series is based on the Lottie Moggach novel of the same title, and with Skins creator Bryan Elsley at the helm, you know you're in for juicy drama and gritty storylines.
Kiss Me First has some echoes of Black Mirror, another sci-fi series about the pitfalls of relying on technology, and the uncanny valley style of CGI makes it impossible not to question your own relationship to your screens. You might want to spend a little time outside after this one.
First Match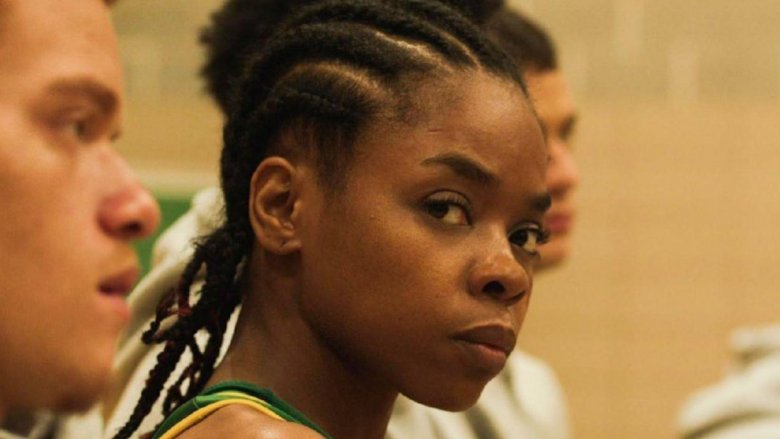 When a film begins with the main character's belongings being thrown out of a third floor window, you know they're going through a major shakeup. From the opening scene, First Match is no ordinary high school sports story.
Monique is a tough teenager from Brownsville, a rough neighborhood in Brooklyn where she's been shuffled through various foster homes for years. After she's kicked out of yet another foster family, she runs into her ex-con father on the street. Sensing a chance at reconciling their relationship, she tries to connect with him the only way she knows how — by joining the boys' wrestling team and succeeding at his favorite sport. Naturally, the film explores themes of race, class, and gender, but the storyline never forces Monique or her father into a particular box — they're allowed to be flawed, sympathetic, and difficult all at once. Based on the 2010 short film of the same name by director Olivia Newman, this is a story that deserves a feature-length showing.
Seven Seconds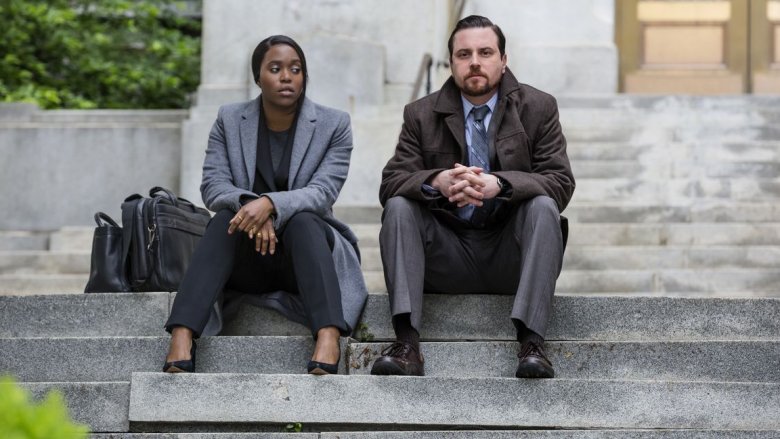 Loosely based on the plot of the Russian film The Major, the crime drama miniseries Seven Seconds was well received by critics — it did win a Primetime Emmy, after all — but it never quite made a splash in the mainstream. When a white police officer hits and critically injures Brenton Butler, a black teenager in Jersey City, he calls his friends on the force for backup, and after they assume Butler to be dead, a cover-up ensues — but this is one secret that can't be buried so easily. The events of the series reflect the rising racial tensions in many cities. Seven Seconds follows the people investigating the true circumstances behind Butler's death, with Clare-Hope Ashitey (Children of Men) starring as prosecutor K.J. Harper.  Viewers also bear witness to the Butler family's pain as they try to accept what happened to their son while seeking answers.
Overall, the narrative is unafraid to explore sensitive issues that other shows might be afraid to touch on, but it goes beyond the headlines and hot-button issues in the media to dive deep into the Butler family's personal trauma. Seven Seconds puts a human face on an intense political debate.
Perdida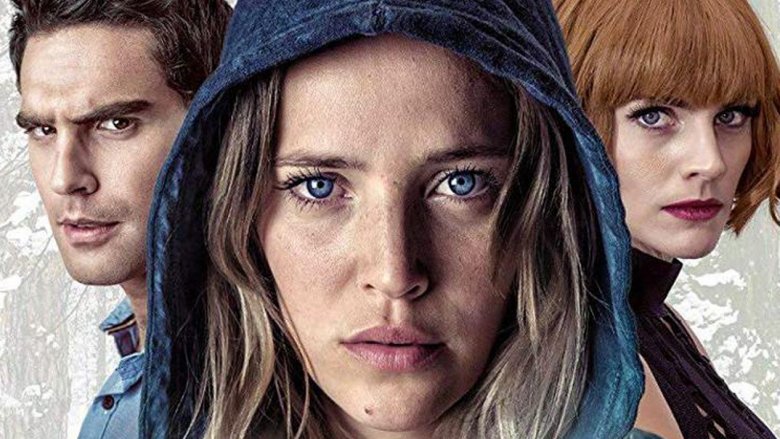 Deep in the mountains of Argentine Patagonia, a search party digs through the snow, looking for a clue that a missing girl might have left behind. Based on the novel Cornelia by Florencia Etcheves, Perdida is a solid thriller that begins by inviting the viewer in with a setting that establishes a sense of impending doom — and throughout the rest of the film, that feeling never quite lets up.
Pipa, a policewoman whose friend Cornelia went missing in Patagonia as a teenager, feels like she can't be at peace until she solves the puzzle behind her disappearance. But as she sets out to discover what really happened to her friend on that fateful day, she realizes that her own life might be in danger if she continues her search. Although the plot can drag a bit during scenes when Pipa is engrossed in paperwork, you won't be able to look away until you find the same answers she's seeking.