That's What's Up: The 8 weirdest superhero crossovers ever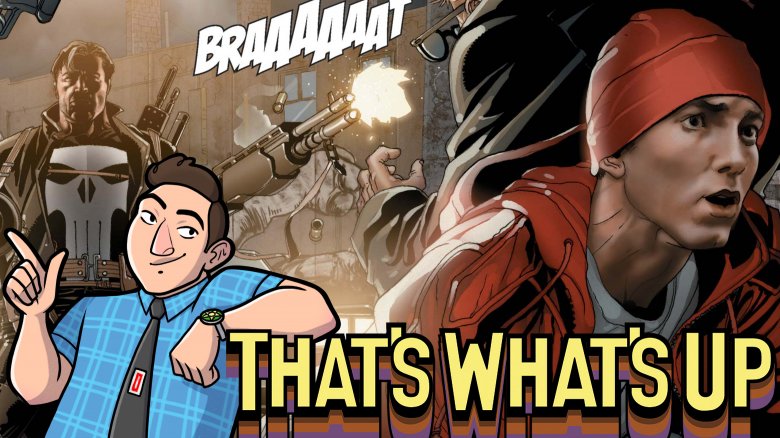 Each week, comic book writer Chris Sims answers the burning questions you have about the world of comics and pop culture: what's up with that? If you'd like to ask Chris a question, please send it to @theisb on Twitter with the hashtag #WhatsUpChris, or email it to staff@looper.com with the subject line "That's What's Up."
Q: Everyone knows about The Punisher Meets Archie, but there have to be weirder crossovers out there, right? What are your picks for the strangest team-ups that ever happened? — via email
You know, for a while there it seemed like Punisher Meets Archie would never be topped in terms of truly bizarre crossovers. Then again, that was before we had a live-action Archie TV show where people were more likely to be murdered than to have milkshakes, in which Jon Bernthal showing up with a skull on his chest to try to murder Hiram Lodge would make perfect sense, so I think it's fair to say that our baseline for what constitutes "weird" for these characters has shifted significantly.
Point being, Punisher Meets Archie came out in 1994, and in the years since, we've seen a resurgence of superhero crossover stories that seem like they'd never happen — and a few that seem like they probably shouldn't have. So how about I do you one better? Not only do I have eight of the weirdest crossovers ever, every one of them was published in the past 18 years.