Paddington 3 In Development — Likely Without Franchise Director Paul King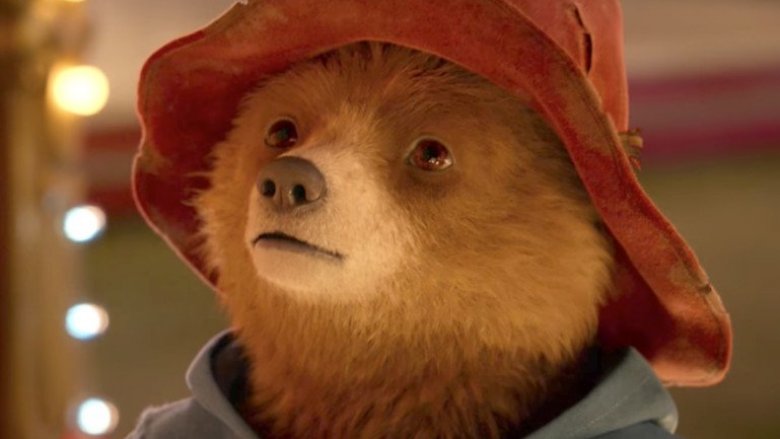 Everyone's favorite cuddly bear from Peru is coming back for another adventure — but he'll probably have to embark on his third journey without a familiar friend holding his hand. 
In an exclusive interview with Collider's Steve Weintraub, Paddington film franchise producer David Heyman revealed that work has begun on Paddington 3, and that, much to fans' dismay, series director Paul King likely won't be behind the helm. 
"I don't think Paul King will direct the third. He did the first two — he and I are working on another project together," said Heyman. "He's very special, Paul. We're developing a third Paddington. We haven't got a script yet, we've got a treatment which we're still working on."
It's sad to hear that King probably won't be the filmmaker to round out the Paddington trilogy, but the good news is that the director is still involved with Paddington 3. 
"Paul is involved in it," Heyman confirmed. "I wanted him to be involved in it because I think he's such a significant voice, but I don't think he'll direct it. He worked on the idea ... he comes up with the idea with Simon Farnaby and Mark Burton and then they develop it and come back for more, back and forth, and then it'll get written and Paul will come in and stir it up a little bit. But he's an incredible collaborator, Paul. Very positive, very supportive."
So, everything's ship-shape as far as Paddington 3 is concerned, right? It's full steam, sweet stories, and stellar voice-acting ahead, correct? Almost, but not quite. 
Heyman stated that while he, King, Farnaby, and Burton are actively developing the third Paddington movie, Warner Bros. hasn't given the project the official green light. According to Heyman, Paddington 3 will only move forward under one very important condition: if everyone involved feels that it has the potential to be as good as the first two films, which saw the anthropomorphic bear Paddington (voiced by Ben Whishaw) migrating from the Peruvian jungle to London and moving in with the Brown family. 
"I hope we get to make it. It's really fun, it's a fun idea," Heyman said. "I don't know yet. I don't want to do it if I don't think it's gonna be good."
Paddington 3 has a lot to live up to, as its predecessors performed incredibly well at the box office and fared splendidly with critics and moviegoers. The first film, released in November 2014, grossed $268 million worldwide and sits at a 98 percent critical approval rating on Rotten Tomatoes. (Reviewers found it delightful, and applauded the film's ability to "bring a beloved children's character into the 21st century without sacrificing his essential charm, delivering a family-friendly adventure as irresistibly cuddly as its star.") Paddington 2, which debuted in January 2018, performed just as well all around — earning $226.8 million globally and landing a perfect 100 percent score on Rotten Tomatoes, where critics called it "a sweet-natured sequel whose adorable visuals are matched by a story perfectly balanced between heartwarming family fare and purely enjoyable all-ages adventure." (At one point, the sequel was even the best-reviewed movie of all time on Rotten Tomatoes.)
There's no telling what a Paddington film without King in the director's seat would look and feel like, but it would be quite silly of Warner Bros. and the franchise's creative team to skip out on completing the trilogy if King's non-director status is the only thing stopping them from doing so. Paddington 2 proved that sequels can be better than the originals, and with the right amount of magic, perhaps Paddington 3 will do the same.