Paddington 2 Is Now The Best-Reviewed Movie Ever On Rotten Tomatoes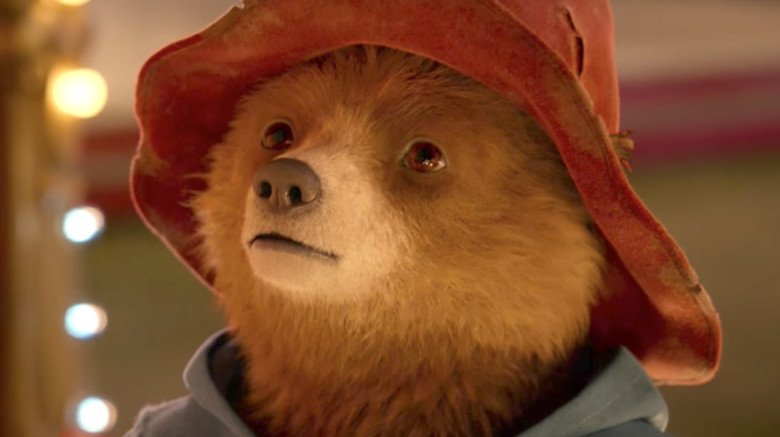 It seems no one can resist the cuddly bear from darkest Peru. 
Paddington 2, the Paul King-written and directed sequel pic that follows the bumbling misadventures of the titular marmalade-loving bear, has smashed an impressive record: It's now the best-reviewed film ever on Rotten Tomatoes, with 167 positive (or "fresh," in the aggregator site's terms) and zero negative (or "rotten") reviews from critics. This accomplishment sees Paddington 2 ousting previous record holder Toy Story 2, which accumulated 163 fresh and zero rotten reviews. 
Actress Greta Gerwig's directorial debut Lady Bird beat out Toy Story 2 to take the "best-reviewed movie" title for a brief moment in time, but it unfortunately received a negative critique shortly after and was thus pushed down to a 99 percent fresh score. Paddington 2, on the other hand, sits shining with the rare, highly vied-for 100 percent approval rating. 
Speaking with Deadline in light of the exciting news, director King stated, "It's incredibly gratifying. It's such a strange process making these films which are preposterously labor-intensive. Normally you feel a film is coming into shape fairly quickly, but when it's semi-animated, so much of it evolves over the following year and you spend so many dozens of hours in darkened rooms looking at incredibly small details. You get incredibly meticulous and control[ing] over every last frame. But there's a danger you entirely lose your mind–and there's an extraordinary moment when your head comes above water and the first response is from critics."
King added that the film was finished "on Wednesday at 11," and was screened at "about 2 p.m. that afternoon." That's when critics took to it like flies to honey. (Or, like Paddington to marmalade.) "It's a strange experience and you can't help but hope for the best for this little character and the film you've created. It's very lovely [that] they [the critics] were warm and enthusiastic," said the director.
Paddington 2 debuted in the U.S. on January 12, earning the seventh place spot at the box office and an "A" CinemaScore in its first weekend out. Despite its somewhat soft open in terms of revenue, the film has a bright future thanks to its new accomplishments. Jeff Goldstein of Warner Bros. noted that "given the rare 100 percent Certified Fresh on Rotten Tomatoes as well as the 'A' CinemaScore," the studio is "encouraged for strong holds and a long play" for the sequel.
Likewise, King has high hopes for Paddington 2. "Younger kids are probably not reading film reviews or on Twitter... Hopefully the parents are reading reviews to children. I dream of households across America going, 'Hey, son, listen to this metric. This is arguably the most appreciated film in history,'" the filmmaker stated. "I hope it will be one of those miracle films and people spread the word. Fingers crossed it'll be the little train that could. The good thing is that it's not one of these $200 million behemoths that needs to take in $1 billion."
Paddington 2 sees the return of many familiar faces (and voices), including Ben Whishaw as the voice of Paddington Brown, Hugh Bonneville as Henry Brown, Sally Hawkins as Mary Brown, Hugh Grant as Phoenix Buchanan, Brendan Gleeson as Knuckles McGinty, Madeleine Harris as Judy Brown, Samuel Joslin as Jonathan Brown, Julie Walters as Mrs. Bird, Jim Broadbent as Samuel Gruber, Peter Capaldi as Mr. Curry, Simon Farnaby as Barry, Joanna Lumley as Felicity Fanshaw, Ben Miller as Colonel Lancaster, Jessica Hynes as Miss Kitts, Noah Taylor as Phibs, Eileen Atkins as Madame Kozlova, Tom Conti as Judge Gerald Biggleswade, Sanjeev Bhaskar as Dr. Jafri, and Marie-France Alvarez as Mademoiselle Dubois. Rounding out the cast are Imelda Staunton as the voice of Aunt Lucy and Michael Gambon as the voice of Uncle Pastuzo. Richard Ayoade and Meera Syal also star.
Here's the plot summary for Paddington 2: "Paddington, now happily settled with the Brown family and a popular member of the local community, picks up a series of odd jobs to buy the perfect present for his Aunt Lucy's 100th birthday, only for the gift to be stolen."