DC's Swamp Thing Casts Virginia Madsen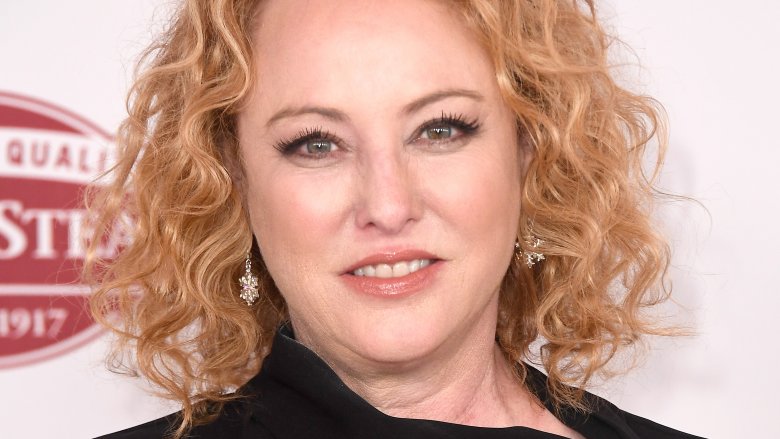 Getty Images
Virginia Madsen is heading to the swamp. 
Deadline reports that Madsen has been cast in the upcoming series Swamp Thing, produced by Aquaman director James Wan under his Atomic Monster production banner for exclusive release on DC's upcoming subscription-based streaming service DC Universe.
The Oscar-nominated actress will take on the role of Maria Sunderland, a woman who ditched her cushy life and rejected her privileged upbringing in favor of true love — which came in the form of her local business magnate husband Avery Sunderland. All was seemingly well for the Sunderland duo in their early years, but when Avery's obsession with the swamps of Marais grows increasingly stronger, Maria grows further away from her beloved. 
Things only get worse when Abby Arcane, played on the upcoming Swamp Thing series by Teen Wolf alum Crystal Reed, shows up in the small Louisiana town to investigate a deadly virus in the mystical swamp, which possesses supernatural powers and holds terrifying secrets. Abby's presence shakes Maria to the core, as she experiences another wave of intense grief over the death of her daughter, Shawna. But the Sunderlands — and everyone else in town — will have bigger problems to face when horrors begin rising from the swamp and spilling out onto the once-safe streets. 
Though she's best known for her turn as Maya in the Alexander Payne-directed comedy-drama feature Sideways, Madsen is actually a solid fit for Swamp Thing given her experience in the horror and thriller genres and in roles on comic book-based television series. Madsen seriously impressed as Helen Lyle in Bernard Rose's bone-chilling film Candyman, and will likely deliver the same kind of multi-faceted performance to Swamp Thing as Maria Sunderland. The actress has also lent her voice to plenty of superhero shows — like the Justice League animated series (as Dr. Sarah Corwin), Spider-Man: The New Animated Series (as Silver Sable), Justice League Unlimited (as Veronica Sinclair/Roulette), and Teen Titans (as Arella). Sure, Swamp Thing will mark Madsen's first foray into live-action comic book adaptation territory, but it isn't as if she's completely unfamiliar with that specific world. 
For our part, we're betting Madsen will bring her A-game to Swamp Thing. And with an actress of her caliber involved with the series, DC may see an upswing in DC Universe subscribers once the platform rolls out next year. 
Based on the DC Comics characters created by Len Wein and Bernie Wrightson, the Swamp Thing series is scheduled to debut sometime in 2019.