Netflix Taps Ava DuVernay To Direct Prince Documentary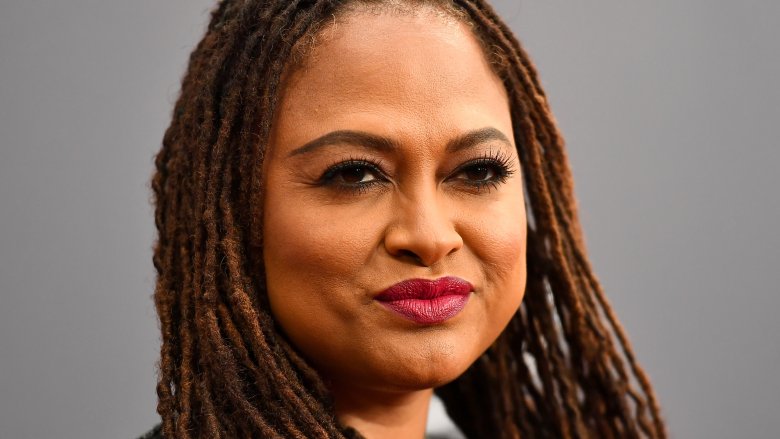 Getty Images
The Purple One is getting the documentary treatment, with one of the most talented directors in Hollywood leading the way.
According to Deadline, Netflix has tapped Ava DuVernay, director of the historical drama Selma and the Netflix documentary 13th, to bring the story of rock god Prince to the screen. Reportedly, the man himself had reached out to DuVernay about a possible collaboration shortly before his 2016 death, and the director has the full support of the late musician's estate.
In a statement, DuVernay gushed over the assignment. "He shattered every preconceived notion, smashed every boundary, shared everything in his heart through his music," she said. "The only way I know how to make this film is with love. And with great care. I'm honored to do so and grateful for the opportunity entrusted to me by the estate."
While DuVernay certainly has a hot hand, her latest effort — Disney's adaptation of the beloved Madeleine L'Engle novel A Wrinkle in Time — was seen as a misfire by most critics, and failed to meet box office expectations. But most observers simply found the film to be too ambitious, and it may also have suffered by comparison with DuVernay's good friend Ryan Coogler's Black Panther, which opened a few weeks earlier to a positively rapturous reception. Given DuVernay's prodigious talent and obvious affinity for her subject, it seems unlikely in the extreme that she'll put up another airball with this project. 
As if to cement its faith in her, the Purple One's estate has also granted the filmmaker something that virtually nobody else on Earth has ever been given — access to Prince's archives, including the positively insane amount of unreleased material he recorded over the entirety of his career. DuVernay and her production team have already begun the process of sifting through it all, and if that isn't enough to give fans a vicarious thrill, nothing is.
DuVernay already has several other projects lined up. She's hard at work on the documentary Central Park Five (also for Netflix), and has been tapped to take another crack at a potential tentpole blockbuster, the DC Comics adaptation New Gods. With all of this on her plate, it may be a while before she dives into the life and times of the artist formerly, currently, and forever known as Prince — but with her formidable storytelling chops and all the resources of Paisley Park at her disposal, the doc promises to be worth the wait.