Why Dora from Venom looks so familiar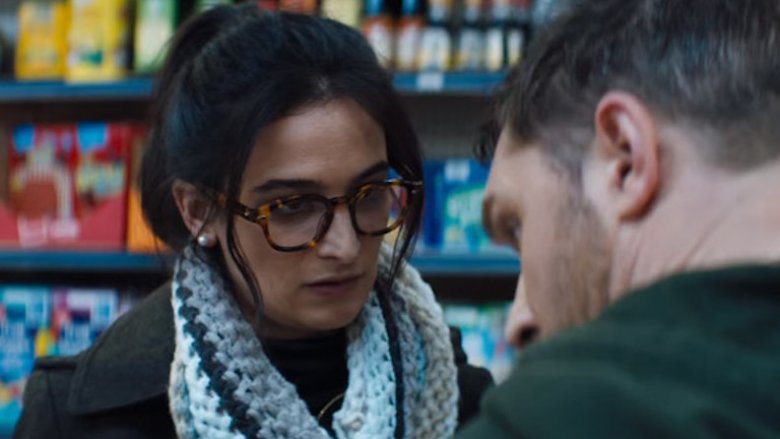 Just when you thought there were no more superhero stories to tell, in swings Sony with a big-screen take on Spider-Man supervillain Eddie Brock, a.k.a. Venom. For those of you with short memories, that character was played by Topher Grace a few years back in Sam Raimi's Spider-Man 3. Grace wasn't asked to reprise his role for Venom; instead, Sony tapped Tom Hardy to play the symbiote-plagued journalist.
Though the film is deeply flawed, it's often a lot of fun, and Hardy carries the schizophrenic nature of the narrative with a giddy sort of grace. Most critics have been quick to point out that the cast — which includes heavy hitters like Michelle Williams, Woody Harrelson, and Riz Ahmed — help to even out the madness. Among the supporting characters is a scientist by the name of Dora Skirth, played by the preternaturally gifted comedian/perpetually up-and-coming actor Jenny Slate. For those of you who are certain you've seen Slate's face before, you probably have — many times over. Here's why Dora from Venom looks so familiar.