Deadpool Christmas Movie's Planned Title Reportedly Revealed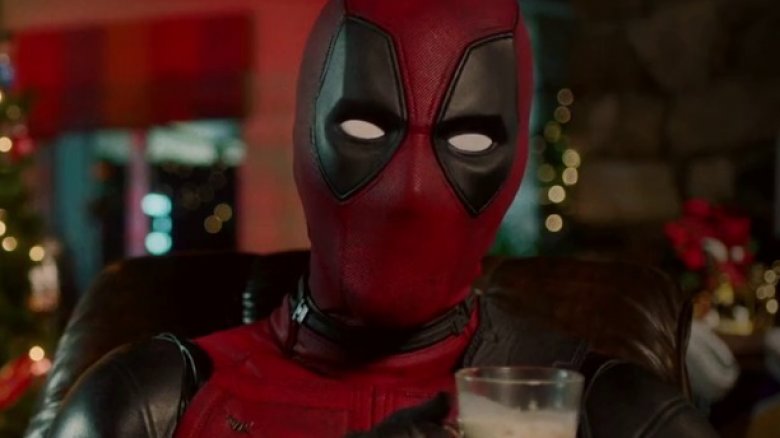 'Twas the night before Christmas, when all through the house not an anti-hero was stirring, not even a Merc with a Mouth. 
Studio 20th Century Fox shook up that serene stillness when it gave their movie release schedule a makeover and announced that it would launch a surprise Deadpool movie this December, in the December 21 slot Alita: Battle Angel once occupied. At the time, Fox kept a seal on specifics about the secret film — but now, we know at least something about it: what it will reportedly be titled. 
BBC's Lizo Mzimba had the scoop. He tweeted on Tuesday that he "heard the planned title for the Christmas Deadpool movie" is The Deadpool Before Christmas, a reference to both Clement Clarke Moore's famous 1823 poem A Visit from St. Nicholas and director Tim Burton's beloved double-holiday-celebrating stop-motion classic The Nightmare Before Christmas. 
Fox hasn't yet confirmed whether the project is actually called The Deadpool Before Christmas, but it sounds on-brand for the off-kilter, self-aware vigilante. 
It's believed that the Deadpool Christmas movie will simply be a re-edited version of Deadpool 2, made more family-friendly by cutting out all the raunchy R-rated stuff and leaving behind everything that constitutes a PG-13 rating. 
When Deadline reported on all the switch-ups happening on Fox's movie docket, Deadpool actor Ryan Reynolds tweeted a photo of himself in costume with a Santa Claus hat on, sitting beside Fred Savage and reading him a story. Anyone born in the last 30 years knows that the picture is a nod to The Princess Bride, in which Savage starred as a sick young boy whose grandfather (Peter Falk) reads him the tale of farmhand Westley (Cary Elwes) rescuing Princess Buttercup (Robin Wright) from Prince Humperdinck (Chris Sarandon).
Following those breaks, Collider claimed that Savage will appear in the forthcoming Deadpool film, and that the movie does indeed carry a PG-13 rating. 
All this information considered, one can deduce that The Deadpool Before Christmas will be an enactment of the "book" Reynolds' Deadpool reads to Savage's unnamed character, with the story playing out as an alternate version of Deadpool 2. Much like Falk's Grandfather did with Savage's Grandson in The Princess Bride, the Merc with a Mouth will skip over the gruesome gore of the Deadpool sequel while he's reading, thus making the full product tame enough for families to see this holiday season. 
It makes sense that The Deadpool Before Christmas would take inspiration from The Princess Bride, as both the 1987 classic and the recently released Deadpool follow-up flick focus on a man (Westley and Deadpool) who embarks on a journey motivated by their one true love (Princess Buttercup and Morena Baccarin's Vanessa Carlysle) and meets a ragtag collection of characters (Mandy Patinkin's Inigo Montoya, André the Giant's Fezzik, and Wallace Shawn's Vizzini in The Princess Bride and the X-Force in Deadpool 2) along the way.
The Deadpool film franchise has garnered a reputation for its quirky, subversive marketing strategies, so fans should prepare themselves for major — and majorly fun — news regarding The Deadpool Before Christmas before it opens in theaters on December 21.