Luke Cage Star Mike Colter Reveals Details On Season 3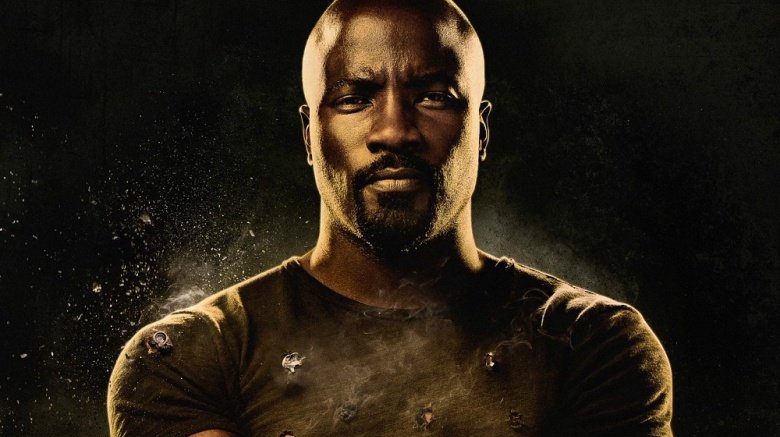 Netflix
Mike Colter is being anything but cagey when it comes to Luke Cage season 3. 
During a recent appearance at Baltimore Comic-Con (via ComicBook.com), Colter, who plays the title hero on the Netflix superhero series, spilled a few juicy details on the upcoming third season of Luke Cage. 
He revealed that the new episodes will focus on Luke's struggle to return to his position as Harlem's Hero after venturing down a dark path in season 2. Like fellow Marvel hero Spider-Man famously said, the more power one possesses, the more responsibility they carry. Luke in season 3 will know this better than anyone else in Harlem, as he tries his damndest to protect the city and keep a tight grip on its rings of crimes without being lured in by all the corruption. It certainly won't be easy for Luke to resist temptation, as Colter explained. 
"I think the plan for season 3 is to explore Luke's ability to govern and be fair. At the end, we talk about there being a new sheriff in town, a new king in Harlem," he said. "We're going to see how he deals with this power, because we know absolute power can corrupt absolutely. And sometimes when you don't have someone checking you, someone to put you in place, someone to tell you 'you can't do that,' we sometimes get out of control. We see that everywhere."
He continued, "Luke is in Harlem, and so Harlem is going to be his place that he's going to have to control. And I think he's decided to use organized crime in a very, not practical way. I think he thinks he can be a part of it but not be in it. I think he thinks he can control it but not get his hands dirty. We're going to find out."
Colter also noted that showrunner Cheo Hodari Coker is writing Luke Cage season 3 as we speak. 
The goal for the new season, according to Colter, is "to complete at least one story arc," but also send Luke on a personal journey that lends itself to further exploration at the end of the finale episode. Colter detailed, "I think by the end of season 3, what we wanna do is set Luke Cage up so we can go forward for another series, or maybe do some other things and spin off." Still, the Luke Cage team is focused on sharply executing the previously mentioned arc above anything else, and will "see what happens" after the story is wrapped up.
A Luke Cage spin-off seems like a golden idea, one that Marvel Television and Netflix should toss around once the series airs its third season given the response to the show. Critics and fans have raved about both installments of Luke Cage, which premiered on the streaming site in September 2016, calling the freshman season "a stellar sampling of the new Marvel/Netflix universe" and the second outing an "all-around more evenly paced and executed venture from start to finish." That said, we're confident few would complain about Marvel and Netflix keeping the Luke Cage goodness going, especially since it sounds like the musclebound hero may not appear outside of his own series anytime soon, as the superhero ensemble show The Defenders likely won't get a second season. 
Of course, the possibility of another series set in the Luke Cage universe is contingent on the success of season 3, set to hit Netflix sometime in 2019.