The Walking Dead: How Andrew Lincoln Plans To Return To The Series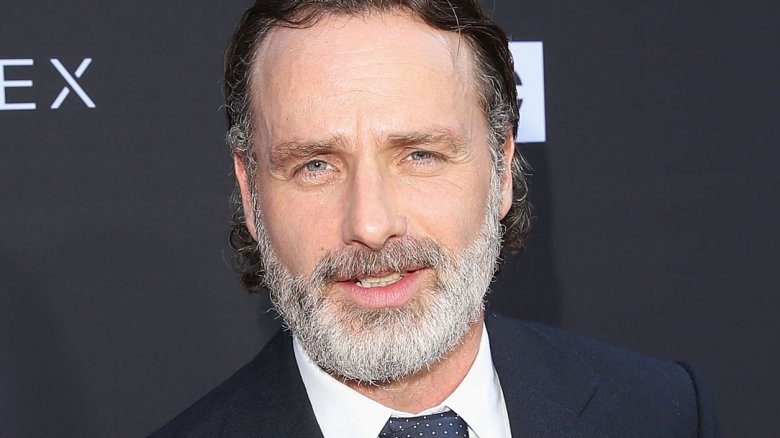 Getty Images
Andrew Lincoln's relationship with The Walking Dead may not be entirely dead after all.
Chatting with Entertainment Weekly, Lincoln, who announced earlier this year his intentions to depart from the popular AMC post-apocalyptic horror series and hang up his hat as Rick Grimes, revealed that he plans to return to The Walking Dead to direct. 
The actor relayed that he'll be heading back to the series' Georgia-based set to learn the ins and outs of television directing in time to (hopefully) helm an episode of season 10. 
"I'm going back," said Lincoln. "I'm going back to shadow a director, and my intention is to direct next year."
Asked why he would want to dive back into the show he spent the better part of a decade working on that he just dropped out of, Lincoln admitted that he simply can't resist the pull of The Walking Dead, and can't deny how much he loves the series. 
"I can't be that far away because I can't bear it," Lincoln shared with a laugh. "That's how much I am invested in the show and the continuation of the story." 
And the story is apparently headed in quite an interesting direction, at least according to Maggie Rhee actress Lauren Cohan, who is also gearing up to say goodbye to The Walking Dead in season 9 and may return for season 10. While Lincoln was speaking with EW, Cohan had her own discussion with the outlet, dishing that the upcoming season of the post-apocalyptic series will be as bold as ever — particularly regarding the dynamic between Maggie and Rick. 
"What we're going to see in the first couple episodes [of season 9] is that she needs to take responsibility for the good and for the bad, and that means she has to dig deep and say, 'What do I believe in and can I stand by it?'" Cohan said of Maggie, who was none too pleased with Rick after he chose to spare Negan's (Jeffrey Dean Morgan) life at the end of season 8 — something Maggie didn't believe he would do considering he made a promise to follow her. 
The actress added, "That's the journey that she goes on, and I think part of that is the realization in herself that Rick had said he'd follow her and he didn't ... How is Maggie going to pursue some kind of personal resolution? We're not saying it has to be revenge, but she definitely is still trying to find what it could be. Not revenge, but justice."
If that kind of intensity is the foundation of season 9, season 10 will likely be bolder than ever before — which means that when and if Lincoln does direct an episode, he'll have a ton of awesome material with which to work.
As EW noted, if Lincoln's dream of directing comes true, he'll become the third Walking Dead franchise star to have worked both in front of and behind the camera. Fear the Walking Dead actor Colman Domingo directed a past episode of the spinoff series, in which he portrays Strand. More recently, The Walking Dead's Michael Cudlitz, who played Abraham, helmed the seventh episode of season 8, which set to debut on November 18. 
Since The Walking Dead premiered on Halloween night 2010, it's turned into a global phenomenon — but in recent years, ratings have dropped and many have stopped watching the show altogether. The story jumping forward 18 months and tensions mounting between two important characters who will soon exit might be exactly the kind of shake-up The Walking Dead needs to draw viewers back in. And Lincoln circling back to direct an episode of season 10 could be just the thing to keep them hooked for the foreseeable future.
The Walking Dead season 9 will premiere on AMC on October 7.