Birds Of Prey: Several Actresses In Consideration For The DC Film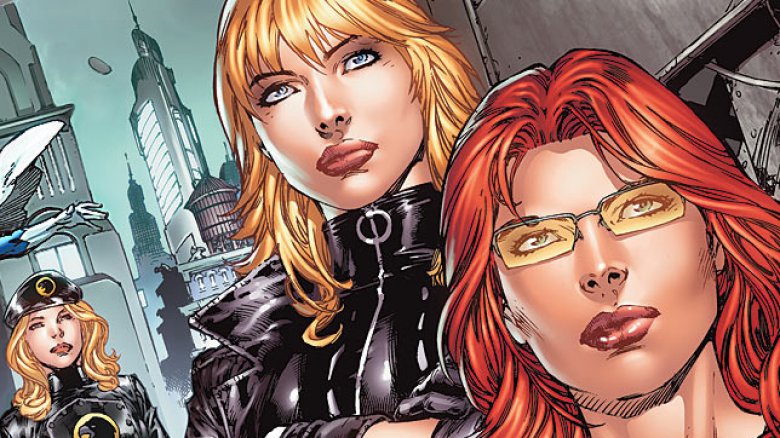 DC Comics
Warner Bros. is eyeing a flock of badass birds to star in its newest DC Comics adaptation, the Cathy Yan-directed Birds of Prey. 
Sources with inside knowledge of the film's production relayed to The Hollywood Reporter that Gugu Mbatha-Raw (A Wrinkle in Time, Beauty and the Beast), Jurnee Smolett-Bell (Underground), Mary Elizabeth Winstead (10 Cloverfield Lane, Fargo), Margaret Qualley (The Leftovers), Cristin Milioti (Black Mirror, How I Met Your Mother), Justina Machado (Purge: Anarchy, One Day at a Time), and Roberta Colindrez (Vida) are in consideration to portray members of the all-female band of ruffians lead by Margot Robbie's queen of crime Harley Quinn. 
Mbatha-Raw and Smolett-Bell are reportedly up for the role of Black Canary, the expert martial artist who uses her super-sonic scream power known as the Canary Cry to damage objects, propel herself into the air, alarm her opponents, and even shatter the Earth in certain comic book issues. As THR notes, Black Canary is canonically a white woman, but Warner Bros. is "looking for diverse talent for Birds of Prey" — and that apparently includes selecting an actress of color to play Black Canary. 
According to insiders, Winstead, Qualley, and Milioti have all either read or tested for Huntress, a character who has been both a superhero and a supervillain in the DC Comics lore. While Warner Bros. hasn't made an official announcement regarding which version of Huntress Birds of Prey will feature, it's a safe bet that the film might include the Paula Brooks iteration from the Golden Age rather than Helena Bertinelli or Helena Wayne, as Paula was a baddie and the two Helenas were good gals. After all, it wouldn't make much sense for a justice-seeking vigilante to be part of Harley Quinn's rabble-rousing crew of miscreants. 
As for Machado and Colindrez, they're reportedly in consideration for Renee Montoya, the detective character originally created for Batman: The Animated Series who made her print debut in Batman #475 in May 1992. Like the modern version of fellow DC Comics character Batwoman, also known as Kate Kane, Renee is a lesbian. In the comics, she works for the Major Crimes Unit of the Gotham City Police Department and often crosses paths with Batman himself. Renee eventually takes up the mantle of the Question, succeeding her mentor Charles Victor Szasz, better known as Vic Sage. 
The final member of Harley's girl gang is Cassandra Cain, but Warner Bros. seemingly hasn't had any actresses test for the role just yet. THR's sources indicate that the studio is "seeking to remold the character," who had limited human contact in her childhood and who grew up to become a mute and illiterate assassin, as a 12-year-old girl. Warner Bros. is reportedly looking to cast an Asian actress as Cassandra, one of the many characters to have slipped into the Batgirl suit and who currently goes by the moniker Orphan. 
Insiders stress that Warner Bros. is "moving quickly," and that the studio is expected to make final casting decisions "within two weeks" in time to begin filming at the start of next year. Though we're still about half a month away from learning which actresses will star alongside Robbie in Birds of Prey, the ones up for parts in the film are all incredible. 
Warner Bros. has hit a rough patch with its DC film franchise, particularly after launching the much-maligned Suicide Squad and Batman v Superman: Dawn of Justice in 2016 and rolling out the underwhelming Justice League earlier this year. Everyone — DC fan or otherwise — has had their fingers crossed for Warner Bros. to turn things around for the DC movie universe, and it seems that the studio is taking a step in the right direction with Birds of Prey. 
Birds of Prey doesn't yet have a release date.