Superhero rivalries that don't make any sense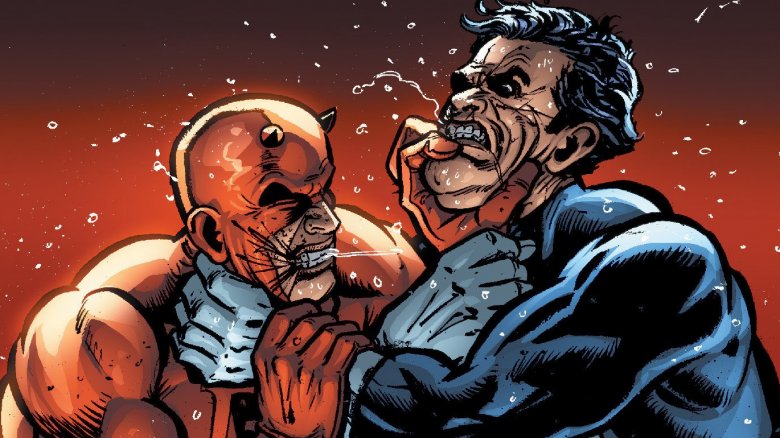 Superheroes may exist in their fictional worlds to fight evil, but a lot of times they prefer to fight one another. That's not surprising. Even in the real world, when tempers flare, things can unfortunately devolve into fisticuffs or worse. If you had the strength to rip through steel or could shoot heat beams out of your eyes, it's a good bet the temptation to settle disagreements with violence would be a lot more powerful.
Readers certainly don't complain very much when heroes clash. Lots of fans have their favorites, and they want proof their favorite super person is better than your favorite super person. Who's stronger: Thor or Hulk? Who would win: Batman or Deathstroke? Who's… stretchier: Plastic Man or Elongated Man? A number of popular superhero films of the past few years — like Captain America: Civil War, Batman v. Superman, and Thor: Ragnarok — had battles between heroes as their set pieces, and even other superhero movies usually have some kind of hero-on-hero action.
Some pairs of heroes have decades-old rivalries so heated it's almost a letdown when they work together rather than fight each other. But those rivalries aren't always based on meaningful differences. Sometimes the difference in raw power between two heroes is just too huge. And sometimes, both heroes clearly just need to stop skipping therapy sessions and take a spa day. If you don't believe us, check out these superhero rivalries that don't make any sense.