The Walking Dead: Sons Of Anarchy's Ryan Hurst Cast As Season 9 Villain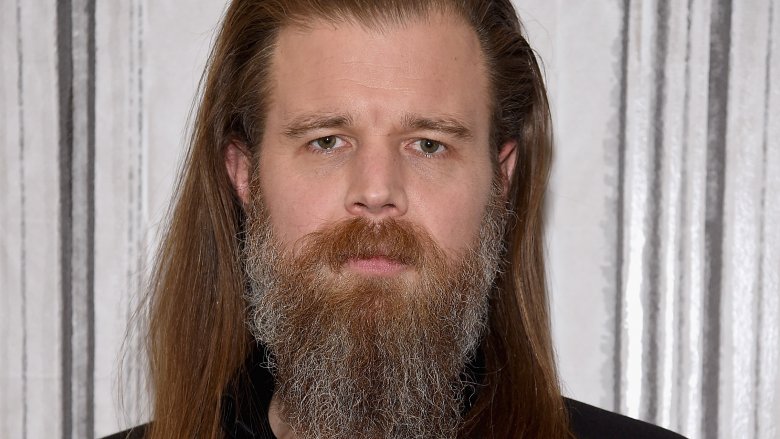 Getty Images
Technically, this is the Sons of Anarchy-The Walking Dead crossover that fans have been waiting for. 
AMC announced Monday that Sons of Anarchy alum Ryan Hurst has joined the cast of The Walking Dead season 9. 
Most will recognize Hurst from his role as Opie, the best friend of Charlie Hunnam's Jax, on Sons of Anarchy. The actor has also appeared in films like Remember the Titans and on television series like Bosch. 
TheWrap confirmed Hurt's casting news, detailing that the actor is involved in a recurring guest capacity. But don't let his semi-limited role fool you. On the new season of The Walking Dead, Hurst will portray an important character: Beta, the villainous second in command to Alpha, the leader of the Whisperers played by Samantha Morton. In addition to joining Morton's Alpha, Hurst will star alongside Cassady McClincy, who plays Alpha's daughter Lydia. 
The Whisperers show up in the Walking Dead comics post All Out War, wearing the flesh of walkers to keep themselves from being torn to shreds like Glenn (Steven Yeun) seemingly was in that horrifying fake death sequence in season 6. 
So, we know which character Hurst will portray on The Walking Dead season 9, and we know what the Whisperers' deal is. But how will Hurst's zombie face-wearing villain get on with the series' infamous big bad, Negan? 
In the comics, both Negan and Beta want to terrorize Rick Grimes (Andrew Lincoln) and his band of apocalypse survivors. While one would naturally assume that the pair's shared goal would bring them closer together, the opposite happens: Negan and Beta ultimately clash and engage in a fierce rivalry that makes Batman and the Joker's spats look like playground fights. 
As for the man who plays Negan, Jeffrey Dean Morgan, he couldn't be more excited about Hurst joining the show. Morgan shared an exuberant response to Hurst's casting on Twitter: "Yueeeeaaaaasssssssssss!!!!!!!" Sounds like the Walking Dead cast has already welcomed Hurst with open arms. 
Described by new series showrunner Angela Kang as a "new chapter of the story," The Walking Dead season 9 will premiere on AMC on Sunday, October 7.