Sissy Spacek, Jane Levy Join Stephen King's Castle Rock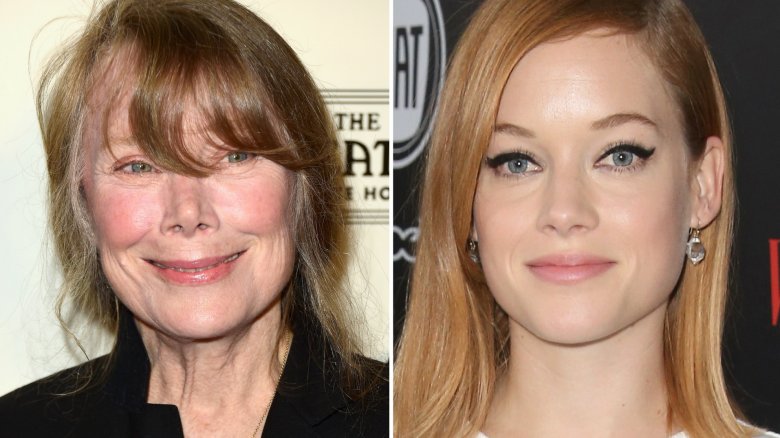 Getty Images
Sissy Spacek and Jane Levy have joined Andre Holland in J.J. Abrams' and Stephen King's Hulu series Castle Rock, according to The Hollywood Reporter.
Castle Rock, a 10-episode psychological thriller, will be an anthology-type show that follows different sets of characters from King's novels each season, while still bringing in characters and themes from past seasons. The series will revolve around Castle Rock, the fictional Maine town featured in King stories like The Body, Cujo, IT, and The Dead Zone. 
Spacek, who previously earned an Oscar nomination for playing the title role in King's 1976 film Carrie, will play Ruth Deaver, the estranged adopted mother of Holland's Henry, a death row attorney with a unique and complicated history. Ruth is a retired professor whose fading memories may hold the key to Castle Rock's unsettling past. Levy, best known for Suburgatory, will play Jackie, the death-obsessed self-appointed historian of Castle Rock.
"Castle Rock combines the mythological scale and intimate character storytelling of King's best-loved works, weaving an epic saga of darkness and light, played out on a few square miles of Maine woodland," Hulu says in the official logline for the series. "Castle Rock is an original suspense/thriller— a first-of-its-kind reimagining that explores the themes and worlds uniting the entire King canon, while brushing up against some of his most iconic and beloved stories."
Sam Shaw and Dustin Thomason (Manhattan) will write and executive produce Castle Rock. Abrams will also executive produce, as will Bad Robot's Ben Stephenson (Glare) and Liz Glotzer (The Shawshank Redemption). Abrams executive produced Hulu's 11.22.63 adaptation, based on King's novel of the same name, which premiered on the streaming service in February of 2016.
There is no word yet on a premiere date for the series, but filming is expected to begin later this year. Hopefully, the show can fulfill our wish of expanding the King universe on screen.