Star Trek: Discovery Casts Its Spock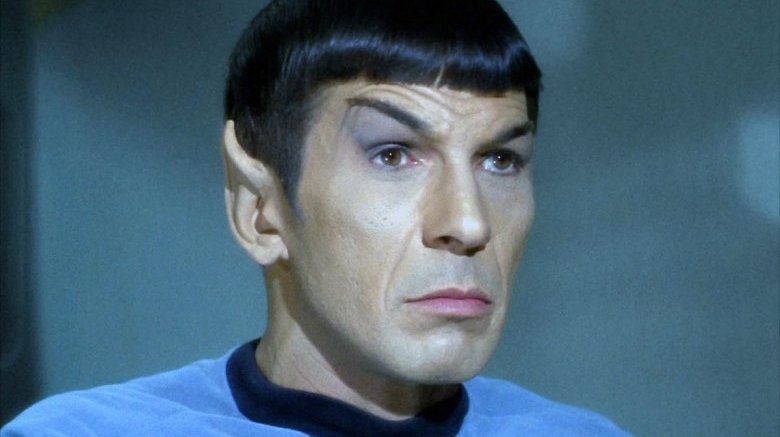 Ethan Peck as the new Spock? Make it so. 
Less than a month after Star Trek: Discovery showrunner Alex Kurtzmann officially announced during San Diego Comic-Con 2018 that the series would introduce Spock in its upcoming second season, Deadline has confirmed that Peck will take on the iconic role. 
Peck is now the third actor to bring the half-human, half-Vulcan to life. 
Leonard Nimoy, the first Spock, originated the character on the 1965 pilot episode of Star Trek: The Original Series. After the show wrapped in 1969, Nimoy lent his voice to Spock on Star Trek: The Animated Series and appeared on two episodes of Star Trek: The Next Generation. He later jumped to the big screen, starring in six Star Trek films from 1979 to 1991 before circling back to the Star Trek franchise for J.J. Abrams' 2009 reboot and its 2013 sequel Star Trek Into Darkness, which was one of his last movie performances prior to his death in 2015. 
As if those shoes weren't big enough to fill, Peck will perform in Zachary Quinto's shadow as well. Quinto starred as Spock opposite Chris Pine's Captain Kirk in the Star Trek reboot movies.  
For Star Trek: Discovery, set roughly 10 years before the events of Star Trek: The Original Series, Peck will share the screen with Sonequa Martin-Green's Michael Burnham and will join fellow newcomers Anson Mount as Captain Christopher Pike and Tig Notaro as Chief Engineer Denise Reno. 
Though he's following in the footsteps of two major actors, one of whom is universally considered Star Trek royalty, Peck appears to have the chops to pull off a solid performance considering his ample experience in television. Peck holds credits in series like Madame Secretary, Gossip Girl, That '70s Show, and the 10 Things I Hate About You sitcom. 
It also helps that Kurtzman is confident Peck can do Spock justice and impress us all — even the naysayers that have already reared their heads on social media.
"The great Leonard Nimoy, then the brilliant Zachary Quinto, brought incomparable humanity to a character forever torn between logic and emotion," Kurtzman said in a statement accompanying Peck's casting announcement. "We searched for months for an actor who would, like them, bring his own interpretation to the role. An actor who would, like them, effortlessly embody Spock's greatest qualities, beyond obvious logic: empathy, intuition, compassion, confusion, and yearning."
Kurtzman added that Peck inhabits "all of these qualities," is "aware of his daunting responsibility to Leonard, Zack, and the fans," and knows the challenge he will take on in "protecting and expanding on Spock's legacy." 
Moving into its second season, Star Trek: Discovery carries a bundle of glaring offenses against the series canon — like its dark tone, madcap captain, and various technological inconsistencies, just to name a few. The addition of Spock might help shift Discovery into brighter territory, but if Peck buckles under pressure or his turn is anything less than grade-A quality, things could get worse for the prequel series. 
Though we hope that doesn't happen, and have faith in Peck as the new Spock, we'll have to wait until Star Trek: Discovery season 2 premieres on CBS All Access in early 2019 to see how everything shakes out.