Batwoman TV Series In The Works At The CW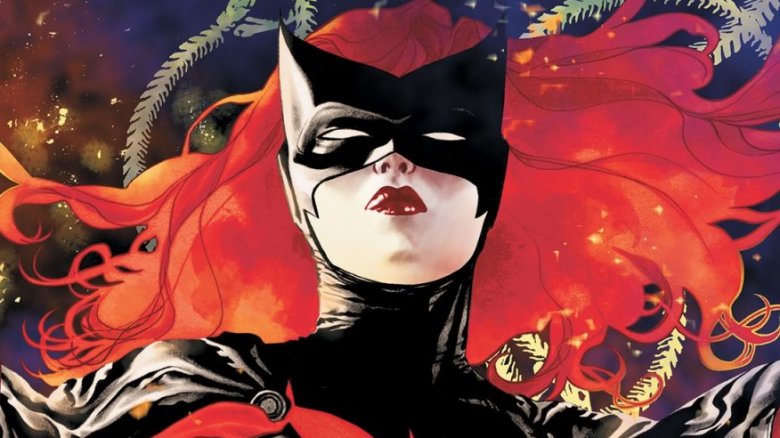 DC Comics
What's black, red, and heading to the CW? Batwoman, of course!
The CW has put into development a television series centered on the famous DC Comics heroine from writer and executive producer Caroline Dries, who has worked on the network's Melrose Place, Smallville, and The Vampire Diaries. Variety details that the project hasn't yet been picked up, but if it does, it's expected to premiere in 2019. 
In the Batwoman series, Kate Kane, an out lesbian with a razor-sharp set of crime-fighting skills, takes to the streets of Gotham as the titular vigilante. But Batwoman isn't a full-fledged hero at the start of the show; she has personal obstacles to overcome and inner demons to battle before she can truly be considered the protector of Gotham and the city's symbol of hope.
Those who keep up with all things DC already know that the Kate Kane iteration of Batwoman is set to make her screen debut in the upcoming Arrowverse crossover event — which unites the characters of Arrow, The Flash, Legends of Tomorrow, and Supergirl – that's scheduled to premiere this December. 
It appears that the minds behind the show, including producers Greg Berlanti and Sarah Schecter and executive producer Geoff Johns, intend to bring Batwoman into the CW landscape through the crossover and use what happens there as the foundation to launch her solo series. Whether that also means Batwoman will be a part of future Arrowverse crossovers remains to be seen, but we wouldn't be surprised if it does. The more, the merrier, right?
The first out gay superhero in the DC Comics lore after being reintroduced as a Jewish lesbian in 2006, Batwoman will now be the first gay lead character in a live-action superhero show. This groundbreaking milestone comes after DC and Warner Bros. Animation released the CW Seed series Freedom Fighters: The Ray, the first animated superhero show to feature a gay lead.
The CW is widely considered one of the most inclusive networks on television, featuring several LGBTQ+ characters across its series Supergirl, Legends of Tomorrow, The 100, and, most recently, Riverdale. How well those characters' sexualities were represented, however, is up for debate. Some have viewed the CW's LGBTQ+ representation as "messy," but others have heralded the network's queer characters as some of the best on television. 
Will the CW shed a positive light on Kate Kane in Batwoman, representing her well? We sure hope so. The openly gay superhero will certainly mean a lot to many viewers out there.