Star Trek: Discovery Spinoff Series In The Works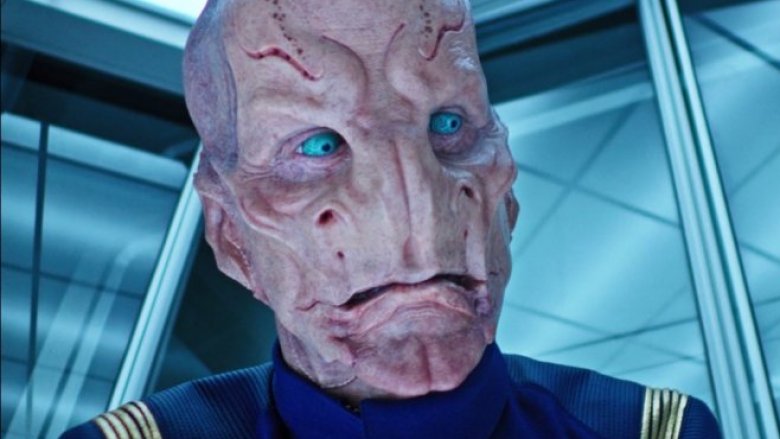 Star Trek: Discovery will live long and prosper — through a spinoff series CBS All Access announced at San Diego Comic-Con on Friday evening. 
The spinoff, entitled Star Trek: Short Treks, is comprised of four episodes that run for 10 to 15 minutes, which are said to "feature deeper storytelling surrounding the characters and themes from Discovery and the expanding Star Trek universe" (via The Hollywood Reporter). 
CBS will roll out the first episode of Star Trek: Short Treks this fall, subsequently releasing the remaining three on a monthly basis between then and January 2019, when Star Trek: Discovery returns to the network for season 2. 
All things considered, Short Treks isn't so much a true-blue spinoff like Better Call Saul or Fear the Walking Dead than it is its own fun little project meant to maintain a constant level of buzz around Star Trek: Discovery in between seasons. 
Think of it this way: If the first season of Discovery is one slice of delicious, crusty bakery bread, each episode of Short Treks is a slice of cheese that gets stacked on top until the other piece of bread that is the second season of Discovery floats on top to make the gooiest space-faring grilled cheese sandwich in the history of the universe. Sure, the metaphor is a little derivative, but hey, at least you now know what to eat for dinner while you re-watch Discovery season 1.  
As for who's behind Star Trek: Short Treks? Well, fans can expect to see Rainn Wilson get in front of the camera to star as his Discovery character Harry Mudd in an episode that he'll also direct. Another Short Treks installment will center around Aldis Hodge's Craft, a human who learns he's the only one of his kind aboard an abandoned ship. One episode places the focus on Doug Jones' Saru, the Kelpien who became the first of his species to join Starfleet, and another follows Mary Wiseman's Tilly and her relationship "with an unlikely partner."
Star Trek: Short Treks is the first of many projects CBS has planned to expand the Star Trek universe. Star Trek: Discovery co-creator and showrunner Alex Kurtzman recently signed a five-year, nearly $30 million agreement with the network to develop everything from spinoffs like this one to animated shows and even entirely new standalone series within the sci-fi franchise. 
CBS is wise to start the expansion process with something relatively small like Short Treks, as it's the creative equivalent of dipping one's toes in the water before diving all in. We're raising our glasses — and grilled cheese sandwiches — in hopes that Star Trek: Short Treks is everything CBS brass, the Discovery team, and Star Trek fans hope it will be.