Sonic The Hedgehog Movie Brings A Classic Level To Life In First Photo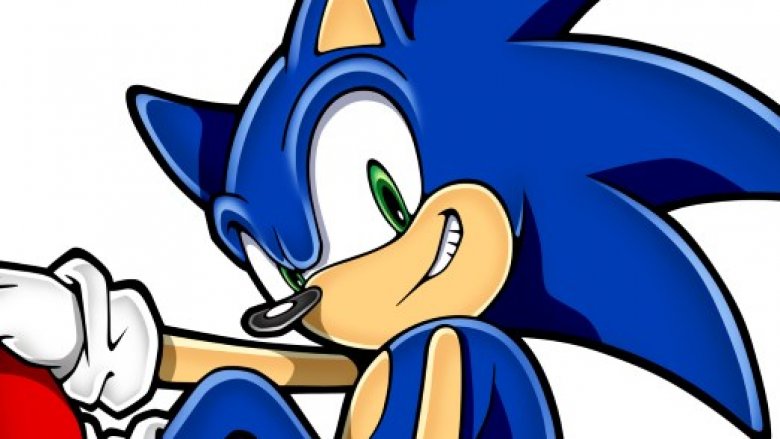 The Blue Blur has officially begun busting into the real world in the first set photo from the Sonic the Hedgehog movie.
Paramount Pictures' live-action adaptation of the popular video game franchise is currently shooting in Vancouver, meaning that the first signs of life for the Sega mascot's first foray into theaters are beginning to spring up in the real world. 
According to a post on the subreddit r/movies, the Sonic the Hedgehog movie is starting shooting by invoking one of the most iconic levels in all of gaming: The Green Hill Zone. That's right — the very birthplace of the gotta-go-fast lifestyle. (It's also the one Sonic level that most gamers have probably played a little of, the Sega equivalent of the classic Mario level World 1-1.)
The photo shows the loop-de-loopy platforming level reimagined as a quaint little town with a big heart called Green Hills, as you can see from the sheriff's vehicle in the back of the shot. 
That police car presumably has a connection to James Marsden's character in the movie, a police officer reportedly named Tom Wachowski. Also presumably, it seems likely that he'll have a bit of an antagonistic professional relationship with Sonic when they first cross paths, with the onscreen interpretation of the character having been described by a producer as a "juvenile delinquent."
An additional presumption is that the cop and the hedgehog will ultimately team up to do battle with the nefarious Dr. Robotnik, set to be brought to life in the movie by Jim Carrey. 
Sonic the Hedgehog will be out on November 15, 2019. Check out the photo from the Reddit post below.