Amazon Prime: Everything Coming In August 2018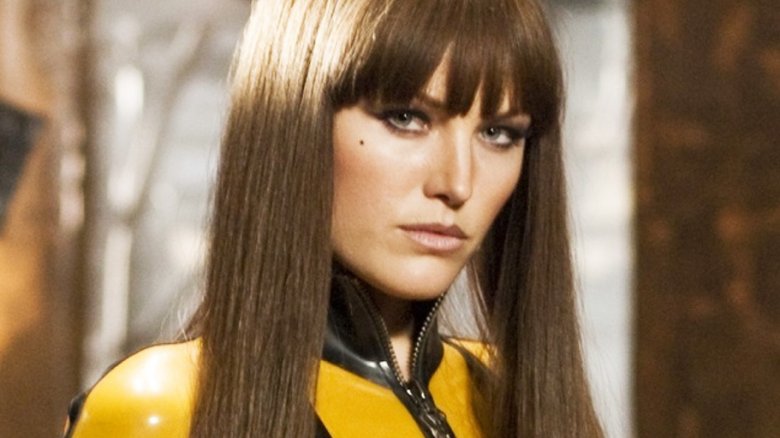 In August 2018, Amazon Prime will pull a Bubba Buford, offering us humble subscribers a wide variety of films and television shows to dig into. 
There are action movies (G.I. Joe: The Rise of Cobra), kid-friendly flicks (A Cinderella Story and Spy Kids 2: Island of Lost Dreams), comic book films (Watchmen), old-school pics (High Noon), goofy comedies (Jay and Silent Bob Strike Back), and even Oscar-winning movies (The Hurt Locker) coming to the service next month.
If those don't catch your eye, try these on for size: The Blair Witch Project, the classic found-footage film that features one of the dumbest decisions a character in a horror movie has ever made; All or Nothing: Manchester City, the Prime Original series that centers around the eponymous soccer team; or Agatha Christie's Ordeal By Innocence, the three-part drama based on Christie's novel of the same name that's finally rising to the surface after sexual assault allegations against former star Ed Westwick derailed production and pushed director Sandra Goldbacher to reshoot the project with a new actor on board. (Nowadays, a decision like that is called "Ridley Scott-ing," we're pretty sure.)
Though the majority of what's headed to Amazon Prime's streaming branch in August will debut on the very first day of the month, that doesn't mean the remaining days will be dry, dusty, or devoid of anything worth watching. It's quite the contrary, actually – Bleed for This will drop on August 10, the Prime Original film Gringo is set to launch on August 17, Disobedience will be available to stream on August 25, and Darren Aronofsky's divisive psychological horror flick mother! hits on August 27. 
The August 2018 Amazon Prime offering it seems everyone is looking forward to most? That would be Tom Clancy's Jack Ryan, the 10-episode action series from creators Carlton Cuse and Graham Roland that stars John Krasinski as the titular CIA analyst. 
Check out everything coming to Amazon Prime in August 2018 below.
August TBD
All or Nothing: Manchester City, Season 1 (Prime Original series)
August 1
#MeToo: Now What?, Season 1
A Cinderella Story (2004)
American Gigolo (1980)
American Ninja (1985)
American Ninja III: Blood Hunt (1989)
Be Cool (2005)
Black Mask (1996)
Black Rain (1989)
Book of Shadows: Blair Witch 2 (2000)
Boomerang (1992)
Cold War (2012)
CSNY/Déjà Vu (2008)
Curse of the Starving Class (1994)
Double Whammy (2002)
Fat Man and Little Boy (1989)
Fled (1996)
Flight of the Intruder (1991)
Freedom Writers (2007)
Frequency (2000)
G.I. Joe: The Rise of Cobra (2009)
Get Shorty (1995)
Heartbreakers (2001)
High Noon (1952)
Hoosiers (1986)
Hurt Locker (2008)
I Went Down (1997)
In & Out (1997)
Jacob's Ladder (1990)
Jay and Silent Bob Strike Back (2001)
Jean-Michel Basquiat: The Radiant Child (2010)
Joe (2014)
John Grisham's The Rainmaker (1997)
King Corn (2016)
Kingpin (1996)
Nick of Time (1995)
No Way Out (1987)
Original Sin (2001)
Out of Time (2003)
Private Parts (1997)
Pussy Riot: A Punk Prayer (2013)
Species (1995)
Species II (1998)
Species III (2004)
Stir of Echoes (1999)
Stir of Echoes 2: The Homecoming (2007)
Teen Wolf (1985)
Teen Wolf Too (1987)
The Blair Witch Project (1999)
The Elephant Man (1980)
The Ninth Gate (2000)
The Prince and Me (2004)
The Soloist (2009)
The Time Machine (2002)
The Usual Suspects (1995)
True Colors (1991)
Tunnel Rats (1968)
Vegas Vacation (1997)
Watchmen (2009)
August 2
America Divided: 201 (2018)
August 6
Spy Kids 2: Island of Lost Dreams (2002)
August 7
Having Our Baby (2017)
It Takes Guts (2016)
August 8
All I See Is You (2016)
Blood Ties (2014)
August 9
America Divided: 202 (2018)
August 10
Agatha Christie, Season 1 (Prime Original series)
Bleed for This (2016)
August 14
Avoiding Apocalypse, Season 1
The Stinky & Dirty Show, Season 2B (Prime Original series)
I Am Not Lorena (2014)
August 16
America Divided: 203 (2018)
August 17
Gringo (2018) (Prime Original movie)
August 21
Ambassadors of the Sky (2016)
Two of a Kind (2014)
August 23
America Divided: 204 (2018)
August 25
Disobedience (2017)
The Escape of Prisoner 614 (2018)
Woman Walk Ahead (2017)
August 26
August 31
Billy the Exterminator, Season 1
Hangar 1: The UFO Files, Season 1
Tom Clancy's Jack Ryan, Season 1 (Prime Original series)
True Tori, Seasons 1-2