24 To Be Revived Again With Jack Bauer Prequel Series?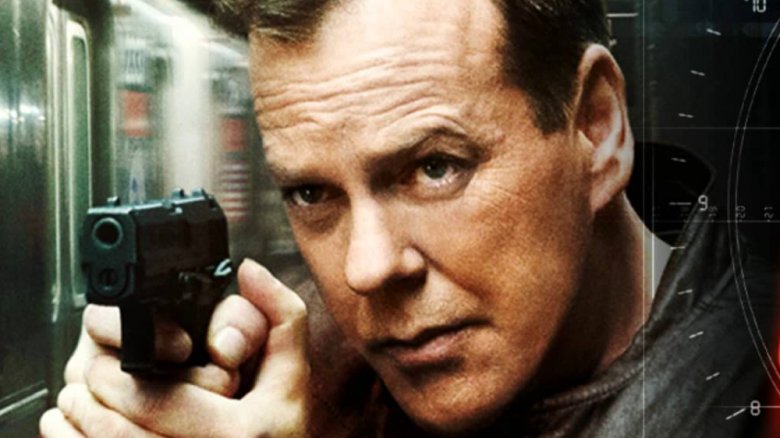 Fox is bringing the 24 franchise back again... again. 
According to The Hollywood Reporter, the original creators of the Fox series 24 are reuniting to tell the origin story of Jack Bauer, the main protagonist of the series, who was initially played by Kiefer Sutherland.
Reports say that series creators Joel Surnow and Bob Cochran are working with original series writer and executive producer Howard Gordon on the revival project, with an eye on laying the foundations for a new continuing series, as opposed to the two previous revivals, which were self-contained limited series. 
The original 24 series ran for eight seasons from 2001 to 2010, following the adventures of counter-terrorist agent Jack Bauer as he worked to stop a truly ungodly number of terrorist attacks against the United States from happening. It was followed in 2014 by the revival series Live Another Day, which brought back Sutherland's Bauer for one last ride. 
In 2017, the series was revived again with the 12-episode series 24: Legacy, which was created by original series writer Manny Coto and original series executive producer Evan Katz. This was the first iteration of the franchise not to star Sutherland, instead focusing on ex-Army Ranger Eric Carter, played by Corey Hawkins. 
Fox has been signaling an enthusiasm for getting another version of the 24 franchise on the air for months now. Last we heard, the network was considering setting up some sort of anthology series, likely set outside of the counter-terrorism unit previously seen being headed up by Bauer. 
With this news, it seems that the network is also weighing the idea of going in the completely opposite direction, digging back into those counter-terrorism roots with a familiar name — if not a familiar face.
A prequel series would necessarily need to recast the role of Jack Bauer, with Sutherland now being north of 50 years old. (Additionally, according to Deadline, Sutherland does not seem interested in returning to the physically taxing, action hero-style role.)
The idea of seeing a young Jack Bauer navigating the geopolitics of the '80s and '90s is an intriguing one, considering how much the original series served as a reflection of America post-9/11. One can only imagine the sort of trouble Bauer could get up to in the years before 2001 — there's certainly no shortage of real-life terrorist incidents from the era to choose from when it comes to inspiration. 
One thing we can be sure the show will keep is the original's ticking clock element — just more analog this time, and less digital. You get it? Because analog clocks are older, and this is, like, a prequel...? Yeah, you get it.
No release date, name, or Jack Bauer-related casting information has yet been announced for the 24 prequel series.