Jordan Peele's Us Adds Five More Actors To Complete Central Cast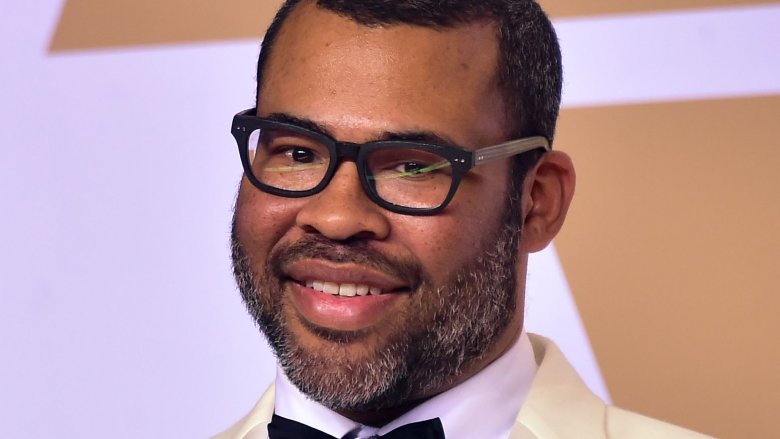 Getty Images
Five more actors have officially become part of Us. 
Per Variety, Universal Pictures has tapped Evan Alex, Madison Curry, Shahadi Wright Joseph, Cali Sheldon, and Noelle Sheldon to star in Us, the forthcoming film from Get Out director Jordan Peele. 
As with the already confirmed stars of Us — Elisabeth Moss, Lupita Nyong'o, Tim Heidecker, Winston Duke, Yahya Abdul-Mateen II, and Anna Diop — we aren't completely sure who Alex, Curry, Joseph, or the two Sheldons play in the film. The only morsel of knowledge we have to build speculation around is a bare-bones premise: Us involves two couples, one white and one black. It's thought that Moss and Heidecker portray the former, with Nygong'o and Duke playing the latter. However, Abdul-Mateen and Diop's involvement has cast doubt over whether Nygong'o and Duke really are the second central couple. 
Upon first glance, it would seem that the inclusion of five more faces would make things even more complicated, but their casting has actually produced the opposite effect. The difference here is that Alex, Curry, Joseph, and the Sheldons are all young actors, which makes theorizing about their potential roles much easier. Alex only started working in 2016, Us is Curry's first-ever film role, 13-year-old Joseph is set to voice young Nala in Disney's live-action The Lion King, and twins Cali and Noelle Sheldon are just 16, having gotten their Hollywood start playing baby Emma Geller-Green on Friends back in 2003.
That said, one could reasonably assume that the new actors are set to play the children of the adult cast — with the Sheldons appearing as the two daughters of Moss and Heidecker's couple and Alex and Joseph portraying the brother-sister duo of Nygong'o and Duke's characters. 
Whichever roles the five young stars end up settling into for Us, they're bound to have an unforgettable time. Just as Peele had done in Get Out, the box office smash that earned him the Best Original Screenplay award at the 2018 Oscars, the filmmaker will craft a "social thriller" out of Us. Before Us was announced, Peele revealed his plans for four movies that explore what humans are "capable of especially when we get together," each of which focuses on a different "social demon." If that doesn't sound like straight-up, top-tier nightmare fuel, what does? 
Find out what Us is all about when the film opens on March 15, 2019.