Andy Serkis' Mowgli Moves To Netflix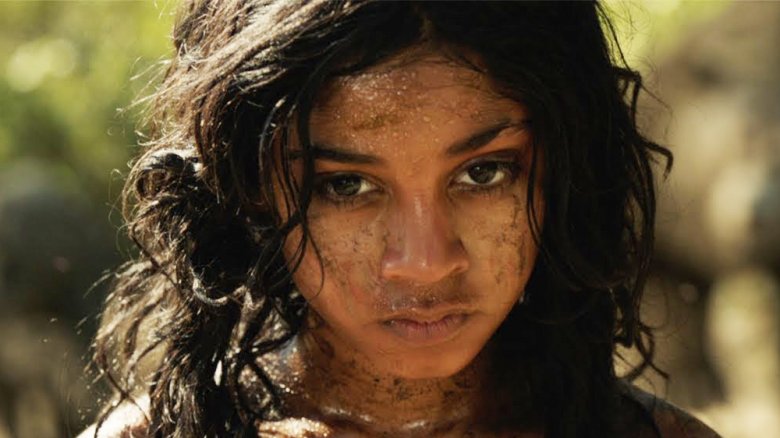 If you want to see Andy Serkis' upcoming directorial effort, a Netflix subscription is a bare necessity. 
Netflix has officially acquired Mowgli, Serkis' live-action/CGI film based on Rudyard Kipling's Jungle Book stories, from Warner Bros. 
The deal, announced by Deadline, is the largest purchase of a completed film Netflix has ever made thus far, and it means Mowgli will no longer debut in a theatrical release on October 19; instead, it will debut on the streaming site sometime in 2019.
For Serkis' part, he's thrilled that Mowgli has moved to Netflix, particularly because the acquisition means the film can stand more separately from director Jon Favreau's own live-action Jungle Book. 
"I'm really excited about Netflix for Mowgli. Now, we avoid comparisons to the other movie and it's a relief not to have the pressure," said Serkis. "What excites me most is the forward thinking at Netflix in how to present this, and the message of the movie. They understand this is a darker telling that doesn't fit it into a four quadrant slot."
Serkis added that Mowgli was "always meant to be PG-13," and Netflix acquiring it grants him and the minds behind the film the chance to release it "without compromise." 
He told Deadline, "This allows us to go deeper, with darker themes, to be scary and frightening in moments. The violence between animals is not gratuitous, but it's definitely there ... It's a big movie. But I never looked at it as a big blockbuster movie. It's hard to quantify ... Netflix has allowed the filmmaking that I wanted to do to exist and they've created an atmosphere for me kind of storytelling I set out to do."
We can already tell what you're thinking upon hearing this news: "But what about all the creative juices and blood, sweat, and tears Serkis put into making Mowgli? Isn't a digital release taking away his opportunity to display the fruits of his labor on a massive silver screen?" While yes, switching from a traditional theatrical run to a digital one usually means that viewers won't get to see the film in question in the way it was intended to be seen, in the case of Mowgli, things are a bit different. 
Alongside its Netflix launch, Mowgli will have a "theatrical component built in," meaning fans can head to cinemas to see the 3D version of Serkis' film. Want to catch Mowgli without having to change out of your sweats or dig yourself out of the corner of your couch that never fails to sink when you sit in it? You can! Feeling more like a night out and want to witness Serkis' dark, gritty take on the classic Kipling tale? You've got that option! It's a win-win. 
Featuring the voices of Cate Blanchett, Christian Bale, Benedict Cumberbatch, Freida Pinto, Rohan Chand, and many more, Mowgli will hit Netflix next year. We'll update you with an exact release date when it's announced.