Andy Serkis' Jungle Book Adaptation Gets New Title, Synopsis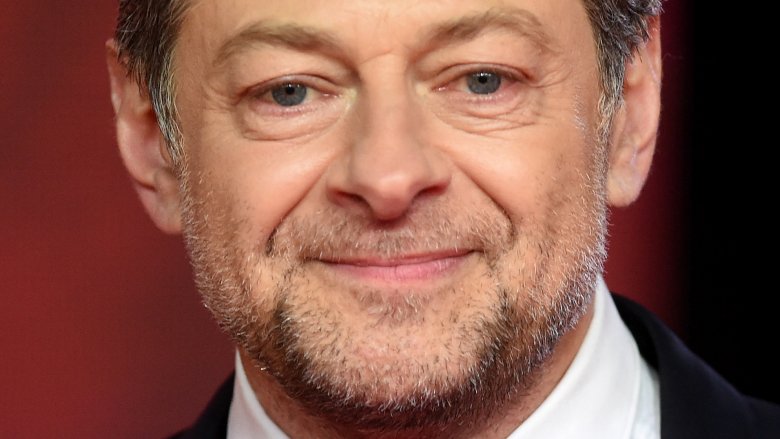 Getty Images
Andy Serkis' take on The Jungle Book just got a mini makeover. 
Warner Bros. announced (via Collider) a new title and revealed the first full synopsis for Serkis' adaptation on Tuesday. Changed from Jungle Book: Origins, the film is now simply called Mowgli. 
Here's the plot synopsis: "Blending live action and performance capture, the story follows the upbringing of the human child Mowgli raised by a wolf pack in the jungles of India. As he learns the often-harsh rules of the jungle, under the tutelage of a bear named Baloo and a panther named Bagheera, Mowgli becomes accepted by the animals of the jungle as one of their own. All but one: the fearsome tiger Shere Khan. But there may be greater dangers lurking in the jungle, as Mowgli comes face to face with his human origins."
Mowgli features Benedict Cumberbatch as Shere Khan, Christian Bale as the sly panther Bagheera, Serkis himself as the lovable bear Baloo, Cate Blanchett as the sinister snake Kaa, Peter Mulan as the wolf pack leader Akela, Tom Hollander as the scavenging hyena Tabaqui, Naomie Harris as the female wolf Nisha, Eddie Marsan as Nisha's wolf mate Vihaan, and Jack Reynor as Mowgli's Brother Wolf. Child actor Rohan Chand is attached to play Mowgli in a live-action role, with Matthew Rhys and Freida Pinto joining him as Lockwood and Messua, respectively. 
Serkis' project was announced before Jon Favreau's translation of English author Rudyard Kipling's Jungle Book story collection, but Disney beat the director and studio Warner Bros. to the silver screen, launching Favreau's film back in April of 2016. The Bill Murray and Ben Kingsley-starring pic was a massive success at the box office (grossing $966.5 million worldwide) and even won an Academy Award and a BATFA for Best Achievement in Visual Effects. These achievements wound up pushing Serkis' adaptation off the tracks as Warner Bros. went back to the drawing board to rework the project. Gravity director Alfonso Cuaron was reportedly involved in the re-tooling process. 
While the central story remains the same, Mowgli will be a "darker" take on the source material that's aimed at a "slightly older audience," as Serkis previously described to Vulture. "It's a PG-13, more a kind of [Planet of the] Apes movie, a slightly darker take, closer to Rudyard Kipling's," he noted, adding that filmmakers shouldn't shy away from instilling some scares into children's movies. "It's great to scare kids in a safe environment because it's an important part of development, and we all loved to be scared as kids, so we shouldn't overly protect them," Serkis said.
The actor and filmmaker added that children are actually more sophisticated than most give them credit for, and that's why his take on The Jungle Book will feel more mature than previous adaptations. "It's a story of an outsider, someone who is trying to accept the laws and customs of a particular way of living and then has to adapt to another culture, a human culture, which, of course, he should be able to adapt to, because this is what he is," explained Serkis. "So it's about two different species and their laws and customs, and neither are entirely right."
Mowgli is set to open in theaters on October 19, 2018.