Iron Fist Season 2 Won't Include Claire Temple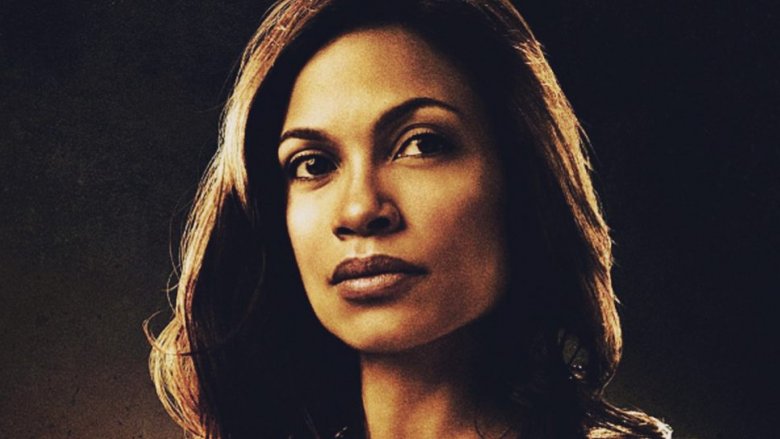 When Marvel's Iron Fist circles back to Netflix for its second season, one beloved character won't be part of the cast.
Marvel Television executive vice president Jeph Loeb revealed to CBR that Rosario Dawson's Claire Temple isn't a part of the Iron Fist season 2 story. 
"Claire won't be in there, but our relationship with Rosario is awesome and we love her, she loves us" Loeb stated.
Ever since Matt Murdock, Jessica Jones, Luke Cage, and Danny Rand linked up in Marvel's The Defenders last year, Claire's role in the Marvel TV world has somewhat shifted. With the four heroes having formed an alliance, the former night shift nurse who once served as the glue between them and weaved between their series' narratives is, arguably, no longer needed. (They've got each other! Teamwork and friendship and crime-fighting!) 
It appears that Loeb and the minds behind Iron Fist's second season agree — at least for now, that is.
Loeb was sure to add that when (or if, really) Iron Fist offers a window through which Claire can wiggle and join the gang again, he and Marvel TV brass will absolutely make use of that opportunity. 
"When the story lends itself into that place and hopefully [Dawson's] available — we go down that road," he said. "Believe me, there isn't any showrunner who hasn't come in and said, 'So where are we with Rosario?' And we go, 'Well, let's tell the story and figure it all out.'"
Now that Claire is gone from the Iron Fist roster, there's room for another character to take her spot: none other than Misty Knight, played by Simone Missick, who is giving Dawson's Claire "a run for her money" in the number of Marvel shows she's appeared in. It's a smart decision to capitalize on Misty's role not just within Iron Fist but also in the Marvel TV universe as a whole, as her appearances have historically felt more natural and have made more sense than Claire's. 
The decision to keep Claire out of Iron Fist season 2 — like all other moves of its kind — comes down to what's best for the series' story. Sure, it would be amazing to continue to see Dawson's character on the small screen, but let's be honest: the ways in which she's popped up in past cameos haven't always been particularly... organic. 
Claire might resurface in Iron Fist when the time is right, and if that happens, it seems her involvement won't be forced and she'll have a more fleshed-out mini-arc rather than be tossed into an inconsequential subplot or act as nothing more than a cheeky reference. Like Loeb wisely stated, "We don't run an Easter egg farm."
Marvel's Iron Fist will return for season 2 on September 7.