Whatever Happened To Bee Thinking After Shark Tank?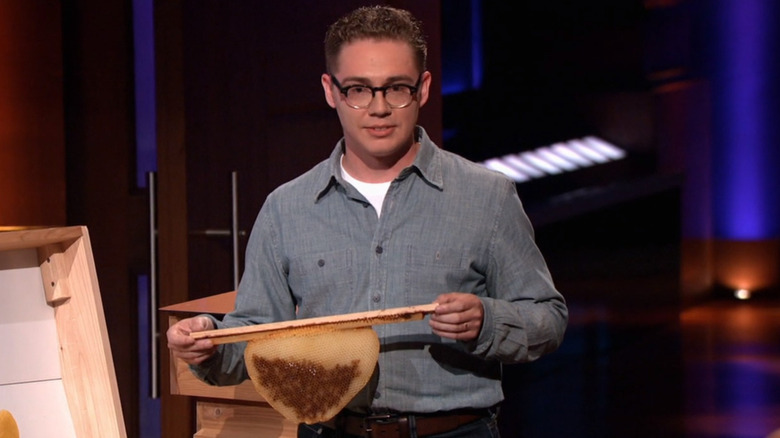 ABC
The hosts of "Shark Tank" see a lot of animal-related pitches come their way, but it's not every day that they get one particularly focused on bees. That's exactly what made Matt Reed's business beekeeping Bee Thinking such a memorable standout when it featured on the series in Season 6, Episode 24. Reed's business, which was developed by him and his wife Jill in 2008 to assist the dwindling worldwide bee population by becoming a major production source for manufactured beehives, didn't land the financial support of any of the Sharks. However, that loss didn't actually spell the end for the business.
For fans wondering what became of Bee Thinking after it appeared on "Shark Tank," the company is actually still around, but it's looking very different these days. Most notably, it has a brand-new name and it's owned and run by a completely different person. Here's a brief overview of everything that has happened to the bee-centric business after "Shark Tank."
Bee Thinking has become Bee Built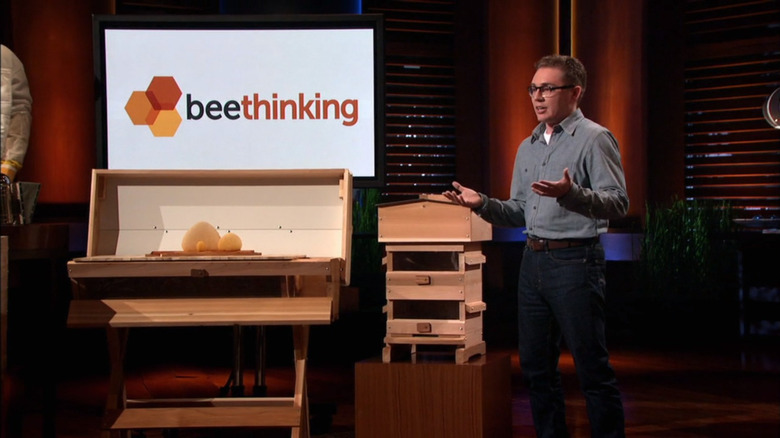 ABC
After Matt Reed pitched Bee Thinking to "Shark Tank" in 2015, he continued running the business despite his failure to negotiate any investment from the Sharks. The business actually continued to be quite successful in the years following, and it was even featured in the Season 2 premiere of "Beyond the Tank" as one of the various "Shark Tank"-featured businesses that went on to thrive. However, the next few years wouldn't exactly be smooth sailing.
While Bee Thinking worked out for a time and had a steady amount of demand, Reed ultimately ended up temporarily closing the business due to financial issues in 2017. In the downtime that followed, Bee Thinking was absorbed and rebranded into Bee Built, which fully relaunched operations in 2019 with a new CEO and owner in James Dirksen. Reed still serves as a curator for the new iteration of the business, but he also went on to launch a new venture as the founder of MAGNIFY, a business consultancy in Portland, Oregon.
While Bee Thinking has changed a lot over the course of its transition into Bee Built, many of its core tenets are still the same. The business currently sells different variations of quality bee hives, as well as a wide variety of other beekeeping and garden-related products. Beyond that, the company even conducts online courses for individuals interested in beekeeping. All told, though the journey took a few twists and turns, Bee Thinking is one "Shark Tank" business that succeeded in the long run.