Coen Brothers Reveal Upcoming Netflix Series Is Actually A Movie, And It's Coming To Theaters Too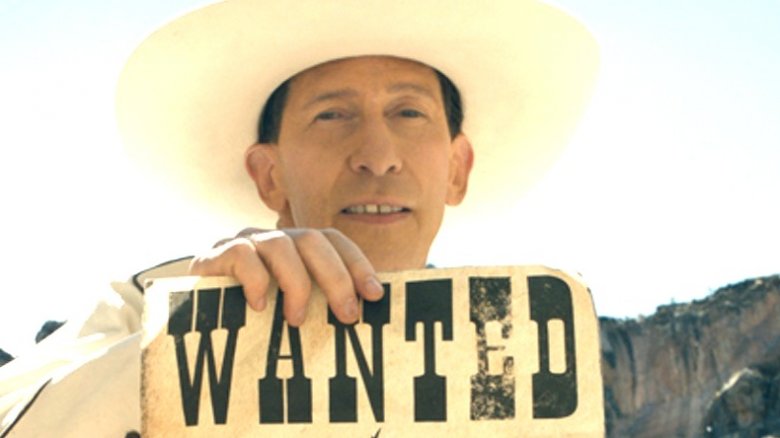 In a weird little twist no one saw coming, the Coen brothers have announced that their upcoming Netflix miniseries, The Ballad of Buster Scruggs, is actually a movie. Surprise!
According to a report by Variety, the Coens have taken what was announced as a six-episode anthology series project and decided to just make it into a nice, tidy feature film, which is nice of them. Keeps things simple. To be honest, we still haven't really finished off the last batch of Black Mirror episodes.
Reportedly, the movie will run for 132 minutes, and retains some semblance of a six-chapter anthology structure.
"We've always loved anthology movies, especially those films made in Italy in the Sixties which set side-by-side the work of different directors on a common theme," the Coens said in a statement announcing the movie. "Having written an anthology of Western stories we attempted to do the same, hoping to enlist the best directors working today. It was our great fortune that they both agreed to participate."
Do ya get it? Ho ho. That's the kind of jape only a pair of the world's greatest living directors could get away with. 
The Ballad of Buster Scruggs was originally notable for being the Coens' first foray into television, prior to the all-one-movie pivot. Though that's no longer the case, it's still their first production to be shot entirely on digital. 
Other than that, if we can be real about it, this news functionally changes... nothing. At least, it changes very little for the viewing audience, who these days consume TV and movies in pretty much the same way — sitting on their couch in a hot apartment, staring at a TV (or a phone) that's a little bit smaller than what they expected to own at this point in their life, trying to stave off finance-related feelings of anxiety, and then falling asleep into a bag of Korean BBQ Kettle Brand. 
The Ballad of Buster Scruggs stars Tim Blake Nelson — who previously appeared as one of the leads in the Coens' 2000 film O Brother, Where Art Thou? — as the Scruggs boy of the title, with the cast around him including Liam Neeson, Tom Waits, and Zoe Kazan. Beyond that, not much is known about the project's overarching story, beyond the fact that it seems to be a western. 
According to Screen Rant, the six segments originally intended for the miniseries version of this story follow six different narratives, each of which is likely to translate to the anthology film in some way or another. "The Ballad of Buster Scruggs" focuses on a singing cowboy; "Near Algodones" focuses on a drifter torn between robbing banks or going straight; "Meal Ticket" centers on a travelling entertainment troupe; "All Gold Canyon" focuses on a conflict around gold found by a prospector; "The Gal Who Got Rattled" is about two trail bosses and a woman they meet on the Oregon Trail; and "The Mortal Remains" is about five people riding the same stagecoach. 
The Coens' previous movie, the old Hollywood spoof Hail, Caesar!, was released in 2016. The Ballad of Buster Scruggs is expected to see release on Netflix by the end of 2018.