Brian Cox Didn't Watch Logan Roy's Death Scene On Succession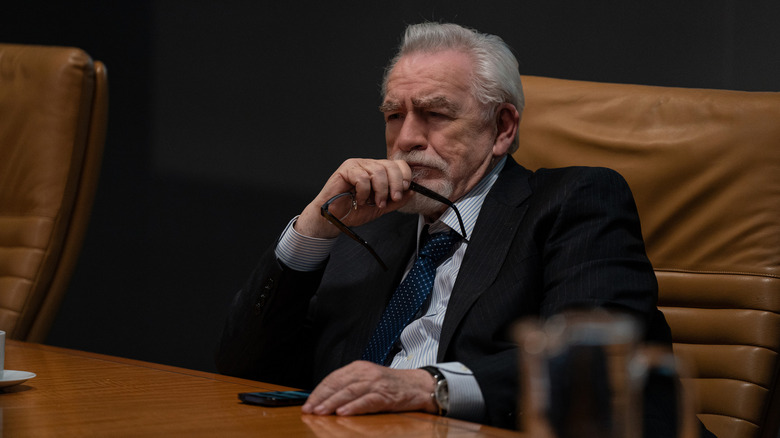 Macall B. Polay/HBO
Brian Cox, who played Logan Roy on "Succession" throughout the show's four seasons, has never been one to mince words — and apparently, he thinks Logan Roy died too early in the fourth and final season.
Speaking to Amol Rajan of BBC, Cox didn't hold back regarding creator Jesse Armstrong's decision to kill off the Roy patriarch during the season's third episode, titled "Connor's Wedding." As Cox put it, ""He decided to make Logan die, I think ultimately too early. I mean, he'd made him die in the third episode. And it was a great scene. That's why I didn't watch it, because I have no interest in watching. My own death will come soon enough. But I just thought, wow, you know, he did it brilliantly. It was a brilliant scene, the whole act."
It may have been a "brilliant" scene, but Cox still had some misgivings... and the veteran actor also admitted he felt slightly rejected over the fact that his character left the show in a rather quick, unceremonious way. He admits that feeling wasn't quite right, though. "It was an odd feeling," Cox told Rajan. "I looked on it, wrongly, as a form of rejection. I was fine with it ultimately, but I did feel a little bit rejected. I felt a little bit, 'Oh, all the work I've done. And finally I'm going to end up as a New Yorker on a carpet of a plane.'"
How did Logan Roy die on Succession?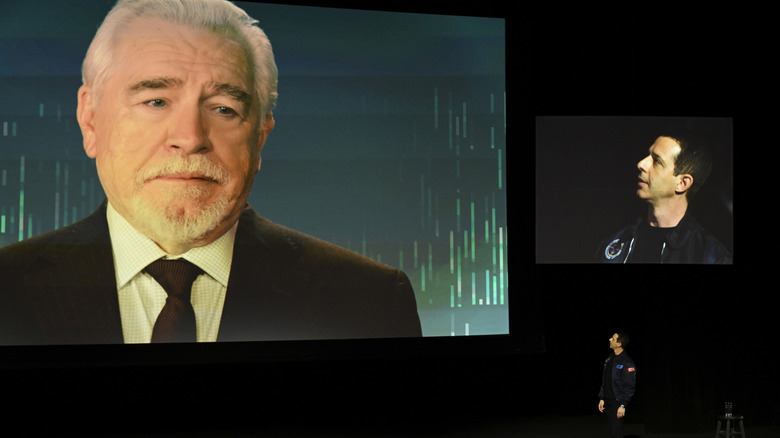 David Russell/HBO
To be absolutely fair to Cox, Logan's death was at once the most impactful thing "Succession" has done during its run and a painfully ordinary way for such an enormous character to die. En route to Sweden to finalize an enormous business deal that's the cornerstone of the last days of his career, Logan suffers from a cardiac event while he's trying to fish his iPhone out of a clogged toilet, a particularly bleak detail we learn during the following episode. As the flight crew and his acolytes try to perform CPR and monitor whether or not he's breathing, his adult children Kendall (Jeremy Strong), Shiv (Sarah Snook), and Roman (Kieran Culkin) are stranded in New York Harbor aboard a boat for their half-brother Connor's (Alan Ruck) wedding, and can only desperately gasp their goodbyes into a phone — goodbyes they're not even sure their father can hear.
Killing Logan Roy in the third episode of the series' final season is a characteristically bold move on Armstrong's part, and with all due respect to Cox, it was a brilliant narrative choice. The final seven episodes of the season have been utter chaos as the rats scuttle in Logan's absence, while his legacy looms over them all — and with one episode left, Logan's memory still influences every single character vying for his throne.
The series finale of "Succession" airs on Sunday, May 28 on HBO and its streaming service Max.