Citadel Scores A Season 2 Renewal Ahead Of Season 1 Finale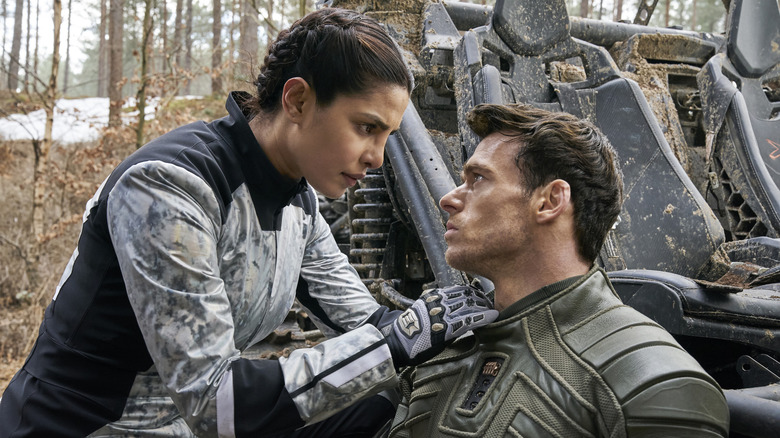 Jonathan Prime/Prime Video
The sixth and final episode of the first season of Amazon Prime Video's international spy series "Citadel" is set to air Friday, May 26, 2023, but the streamer has delivered some good news for fans before it drops: Season 2 is on the way.
According to TV Line, Amazon and MGM Studios boss Jennifer Salke issued a statement to announce that the series — which is executive produced by "Avengers" co-directors Joe and Anthony Russo — was renewed for another season.
Calling "Citadel" a "global phenomenon," Salke said in the statement that the goal to create a new franchise to grow the streamer's international audience was met — and then some.
"This show has drawn an outsize number of new international customers to Prime Video," Salke said. "Its massive worldwide debut audience is a testament to Joe and Anthony Russo's remarkable vision, the incredible talents of Richard Madden, Priyanka Chopra Jonas, Lesley Manville and Stanley Tucci, and the tireless work of the creative teams, cast, and crew."
Salke concluded the statement with a confirmation that "the series will return for a second season."
Joe Russo will direct all episodes in Citadel Season 2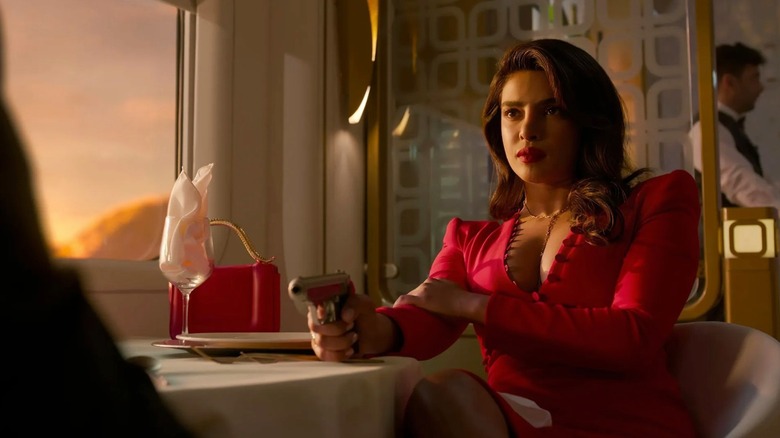 Amazon Prime Video
In "Citadel," Priyanka Chopra Jonas and Richard Madden star as Nadia Sihn and Mason Kane, a pair of top agents in the shadowy international spy organization Citadel, which covertly protects citizens all over the globe. During a tragic turn of events, however, the powerful global syndicate Manticore executes nearly all of Citadel's agents worldwide. Fortunately, Nadia and Mason survive the attacks, but to protect the duo and what remains of the agency, their memories are erased.
Eight years after the agency was crushed, however, another Citadel survivor, Bernard Orlick (Stanley Tucci), locates Nadia and Mason with the ability to restore their memories because they are needed to thwart Manticore's plans to create a global catastrophe.
Newton Thomas Segel directed all six episodes of the first season of "Citadel," with the aid of Jessica Yu on Episode 4. In the statement from the streamer, Amazon Prime Video said Joe Russo would direct all of the episodes in Season 2.
Chopra Jonas and Russo debriefed the mission behind their spy series "Citadel" for Looper in an exclusive interview, in which Russo praised the intense training his stars went through to do their own stunt work in the series. "There's an intense amount of focus, discipline, physicality, and training required to pull this off, and I love to see the actors executing their own stunts and their own physical fighting," Russo told Looper. "Both Priyanka and Richard were game for all of it, and you'll see over the course of the show, it gets pretty intense."
With Russo's commitment to directing Season 2 of "Citadel," it appears once more that he and his brother, Anthony, are closing the door on directing any future MCU films.