Avengers Co-Director Joe Russo Appears To Close The Door On Future MCU Films, For Now - Exclusive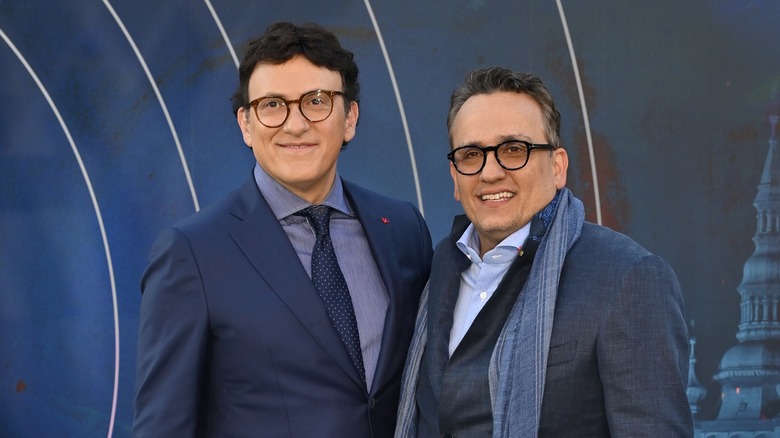 Featureflash Photo Agency/Shutterstock
Filmmaking brothers Anthony and Joe Russo's names are synonymous with greatness in the Marvel Cinematic Universe, as together the duo directed four blockbuster films in the MCU that were released in a remarkable five-year span.
After kicking off their MCU tenure in 2014 with "Captain America: The Winter Soldier," the Russos followed the film up with an Avengers-filled cast for 2016's "Captain America: Civil War." Maintaining their intense pace of producing MCU films, the Russos wrapped up their Marvel run with "Avengers: Infinity War" in 2018 and "Avengers: Endgame" in 2019.
Instead of continuing on with Disney-Marvel for more MCU adventures after "Endgame," the Russo brothers instead elected to produce and sometimes direct films and television series under their own AGBO production banner. The bonus is that several of the MCU actors they worked with were happy to reteam with the filmmakers at the production house, including Chris Hemsworth in the adventure thriller "Extraction," Tom Holland in the addiction drama "Cherry," and Chris Evans in the action-crime thriller "The Gray Man."
So while the MCU continues its sprawling superhero story in Phase 5, it seems that Joe Russo — who is executive producing the new Amazon Prime spy series "Citadel" with Anthony Russo — is content with staying on their current path and not returning to the MCU anytime soon.
"Right now, we're really focused on AGBO and all of AGBO's projects. We have 'Citadel' coming out very shortly," Joe Russo told Looper in an exclusive interview. "We have 'Extraction 2' [starring Chris Hemsworth] right behind that and a movie that we just completed called 'The Electric State,' with Chris Pratt and Millie Bobby Brown. There's a lot going on in our lives, so I don't know necessarily that I see any potential [to return to the MCU] in the near future."
Priyanka Chopra Jonas is playing her own superhero in Citadel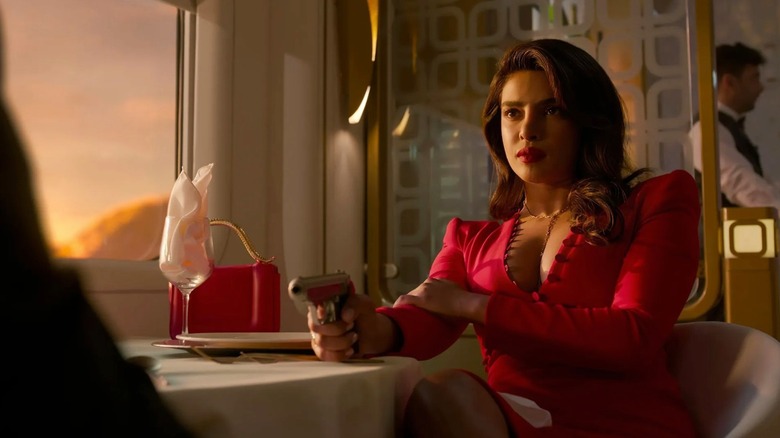 Prime Video
Joe Russo was joined by Priyanka Chopra Jonas to discuss "Citadel" with Looper, and while Russo appeared to close the door on going back to the MCU — at least for now — Chopra Jonas said she would take on any role in one of their superhero films, even "a table" or "a chair, car, whatever."
"Joe and Anthony have built their universe through the Marvel of it all, but I've been a fan since 'Community,'" Chopra Jonas said of the Russo brothers' pre-MCU sitcom work. "I think they're amazing filmmakers [who] have the ability to be funny and cool and have bigger ideas with every step that they take, and I think that's very inspiring. To be able to work so closely with both of them and see how they operate — not just their individual selves but AGBO in general — is really cool and admirable."
In "Citadel," Chopra Jonas and Richard Madden star as Nadia Sinh and Mason Kane, a pair of elite spies from a once-mighty global shadow organization named Citadel. Following a mission that leads to the fall of Citadel, Nadia's and Mason's memories are erased and they are given new lives and identities. Eight years later, Nadia and Mason's colleague, Bernard Orlick (Stanley Tucci), emerges and proposes restoring their memories so they can take on Manticore, the powerful worldwide syndicate responsible for nearly destroying Citadel.
While it may be some time until the Russos return to the MCU — if ever — Joe Russo told Chopra Jonas that she may be playing her own brand of superhero for a Russo production already.
"I'm playing my own superhero," Chopra Jonas confirmed, beaming.
"Citadel" debuts on April 28 on Amazon Prime with two episodes, with new episodes premiering Fridays through May 26.