Who Plays Barry In FUBAR?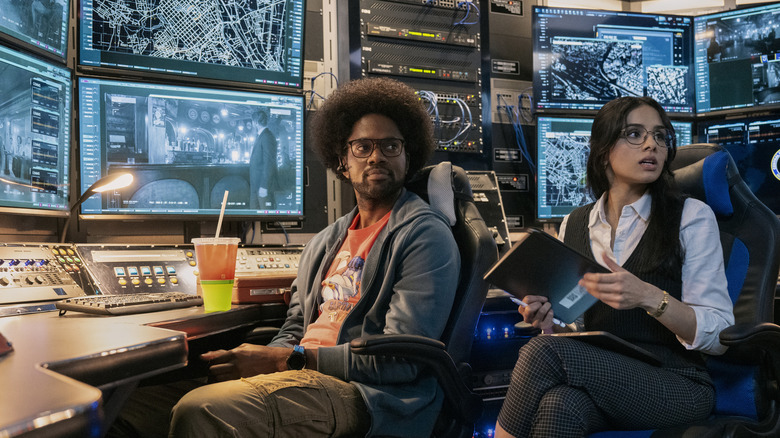 Netflix
Any great agent worth their salt needs an adept hand to take care of mission control, and Netflix's "FUBAR" gives Arnold Schwarzenegger's aging CIA agent Luke Brunner precisely that in Barry Putt, the capable coworker who guides him on the field. The very first scenes of the action comedy-drama show the duo's classic chemistry as a cool superspy and his snarky handler, but as the "FUBAR" trailer readily reveals, things get extremely complicated when the retiring Luke's final mission arrives. The operative he has to extract turns out to be none other than his daughter Emma (Monica Barbaro), which reveals to both father and daughter that the other has been living a double life all along. 
Playing a longtime coworker for a CIA operative character played by one of the biggest action stars in history is a challenging task, but Milan Carter pulls off the challenge with gusto in "FUBAR." Let's take a closer look at how the actor got where he is today.
Milan Carter appreciates FUBAR's familial themes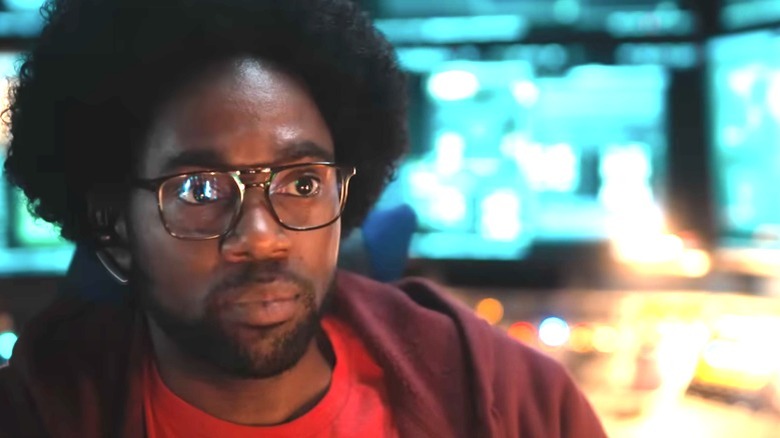 Netflix
A comparative newcomer in the acting business, Milan Carter's first screen acting credit was a small role in a 2018 episode of "Runaways." Since then, he's amassed a steady stream of appearances in a large variety of projects. Before "FUBAR," his biggest roles were Larry Munn in Netflix's, Eddie Murphy-starring, award-winning Rudy Ray Moore biopic "Dolemite Is My Name," and Wilson in Nickelodeon's "Warped!" 
Though agent action might be responsible for the big fight scenes and car chases, the core of "FUBAR" is in family dynamics. In an interview with Screen Rant, Carter revealed that he finds a personal connection to the show's relationship themes, and believes that the viewers share the experience. "It's very similar to my life," he said. 
"I moved out to LA with $400 in my pocket and I didn't know a soul. I wound up getting a mentor in LA who gave me my first job. Now I've spent every Christmas since I've been in LA at their house. So it was very close to home for me and I think that's what the world is going to get when they watch this show. It's not just about action. It's not just about saving the world, but it's also about saving your family and the people closest to you because relationships matter. And at the end of the day, that's all we have."