Pale Blue Dot: Natalie Portman Pops Up As Lucy Cola In First-Look Photo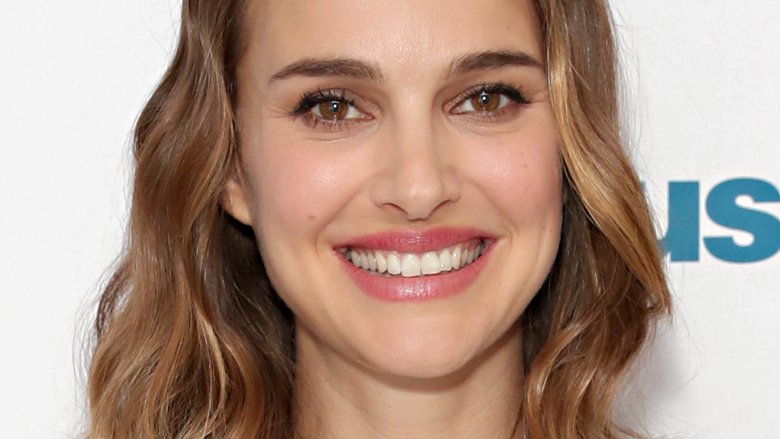 Getty Images
Alison Brie, is that you?
In the first look at Pale Blue Dot, the sci-fi astronaut drama from director Noah Hawley, Natalie Portman looks nearly unrecognizable — and a whole heck of a lot like the aforementioned GLOW actress, but we digress. 
Fox Searchlight uploaded the new image from the flick to Twitter on Wednesday. The snap sees Portman in character as Lucy Cola, an astronaut who returns from a mission in space to find that her life feels... different, off, almost as if in the time she spent traversing the stars and perhaps attempting to communicate with extraterrestrial life forms, everything has shifted. 
Feeling detached from her environment and her mind, Lucy feels particularly disconnected from her husband (Legion star Dan Stevens) and soon enters into an affair with a fellow astronaut (Mad Men alum Jon Hamm). Things go from tumultuous to treacherous when another woman (Zazie Beetz's mysterious astronaut trainee character) jumps into the picture to turn Lucy and her lover's two-sided relationship triangular. 
In the photo, Portman rocks a bowl cut and a royal blue NASA jumpsuit, standing with her hands on her hips and a focused look on her face. Her character appears confident and intelligent (though perhaps not the greatest when it comes to selecting hairstyles), and with a name like Lucy Cola, she's gotta be bubbly, too. Sadly, given the premise of Pale Blue Dot, we know Lucy won't stay fizzy for long. 
With Hawley helming the film, Pale Blue Dot will likely be a mind-melting kaleidoscope of non-linear storytelling sure to keep fans guessing to the very end. Just like the director's pseudo-superhero show Legion, which shocked viewers with its jaw-dropping cliffhanger ending in season 2, the upcoming film is bound to be every bit as twisty as it is tasty. Hack us off a slice of Pale Blue Dot, Hawley — we're hungry. 
Pale Blue Dot doesn't have a release date at this time, but we'll update you when we know more.
Repost #NataliePortman: In character as Lucy Cola. 📷: @HilwithoneL #sneakpeek pic.twitter.com/r9gICIEW5z

— Fox Searchlight (@foxsearchlight) July 25, 2018