Why David Haller From Legion Looks So Familiar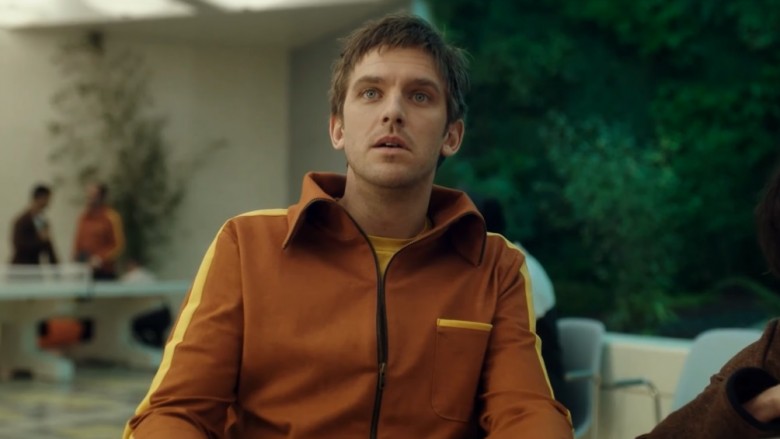 David Haller from FX's dreamlike new superhero show Legion has proven over the course of the show's first critically acclaimed season to be one of the most magnetic and interesting new characters the genre has come up with in a while. Vulnerable, psychically powerful, and way more than a little crazy, he's an unreliable narrator whose instability causes harm to everyone around him—yet he stays likable thanks to the charm and disarming charisma of the English actor portraying him, Dan Stevens. Though not yet a household name, his career has been on an upward swing in recent years, and he's popped up to steal scenes in a wide variety of well-received, unusual and offbeat projects. Now that Legion Season 1 is in the can, let's run down the list of his more notable works. The variety here is crazy; you may be surprised at what you've seen him in.
A string of TV adaptations (2004-2009)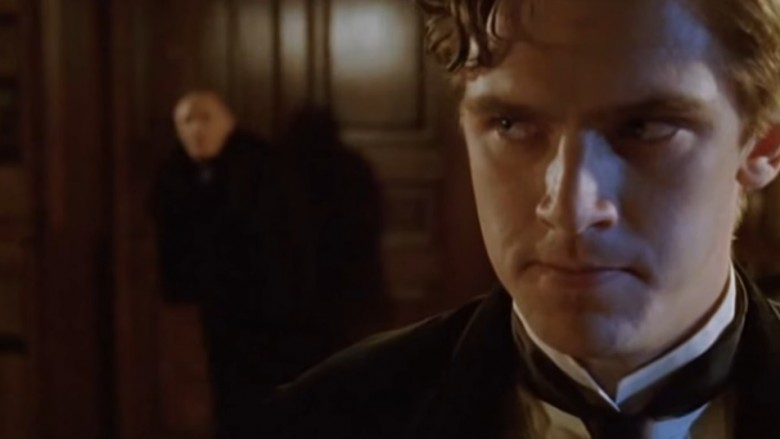 Before he really gained some career steam, Stevens got his very first film credits starring as a many-faced British man in the revolving door of television movies and miniseries adaptations of classic works like Frankenstein (2004), Dracula (2006), Sense and Sensibility (2008), and The Turn of the Screw (2009). These lower-key period dramas, which were produced at least in part by the BBC (except for Frankenstein, commissioned in the U.S. by the Hallmark Channel), all ended up airing in the United States in a variety of mediums, either through a DVD release or on PBS in the Masterpiece Classic series—just like Downton Abbey did. Stevens has expressed he was getting a little tired of this kind of material by the time Downton rolled around, but it's to the benefit of our hearts and his continuing success that he suited up for one more go-round in the bygone eras of England.
Downton Abbey (2010-2012)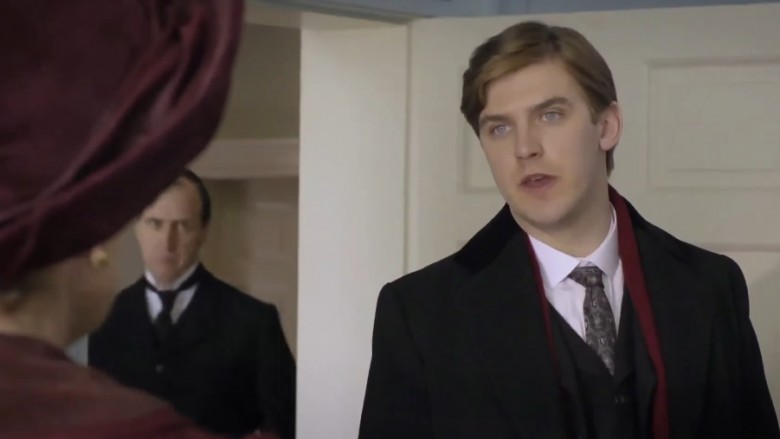 Stevens' biggest supporters probably came to know him through Downton Abbey, where for three seasons he played the utterly lovable cousin Matthew Crawley before departing the show in unexpected fashion and tearing fans' hearts apart. But when he took the job, the actor had no idea it would be the project that shot him up to stardom. "None of us had any idea of how successful Downton was going to be," he said in an interview with the Telegraph. "I thought I was signing up for another period drama that had a slightly modern feel." But like the rest of the world, he quickly fell in love with the show's peculiarly modern quirks. "I was ready not to do another one and then these scripts came along and the Matthew/Mary relationship was just such fun," he said. "I am really glad I didn't turn it down." So are we, Dan—and we were all rather sad to see you go.
The Tomorrow People (2013)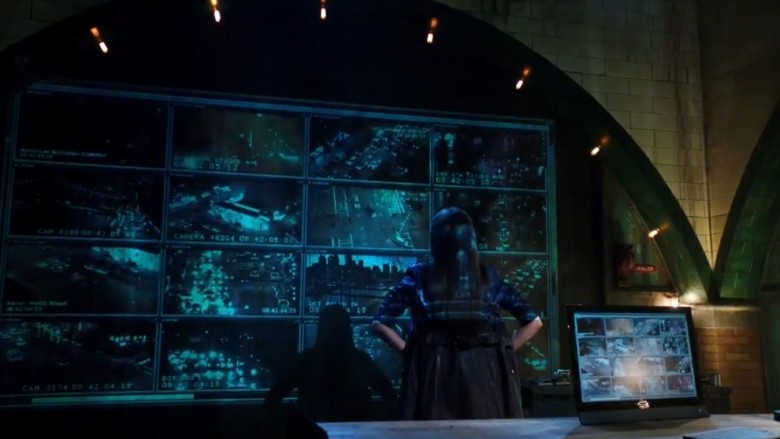 Unique as the show is, Legion isn't Stevens' first foray into television sci-fi about evolved individuals who have fantastic abilities. But the first time around, his role was limited to voice only, playing a giant supercomputer who went by the name of TIM. Struggling to find an audience on the CW, the show lasted only one short season, but we like to think of it as the universe correcting itself. He was a relatively small part of the show, but still—why cast Dan Stevens if you aren't even going to point a camera at him?
The Fifth Estate (2013)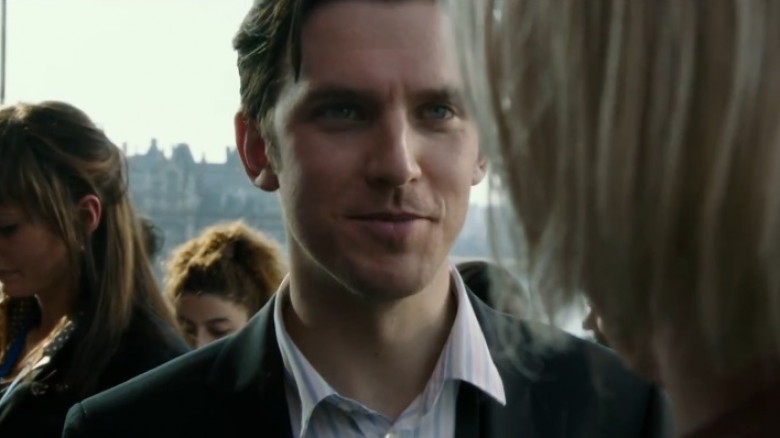 Stevens also popped up in the 2013 techno-thriller The Fifth Estate, a fictionalized account of the founding of the ever-controversial online outfit Wikileaks. Playing a small but important role opposite fellow English heartthrob Benedict Cumberbatch, Stevens played Ian Katz, a real-life editor with The Guardian. The role gave Stevens an opportunity to relax a little and use his real accent on the big screen. Unfortunately, the movie was poorly reviewed and seen by few, in one of those all-too-common instances where the real-life story was a lot more interesting than what the adaptation turned out to be. A missed opportunity.
High Maintenance (2014)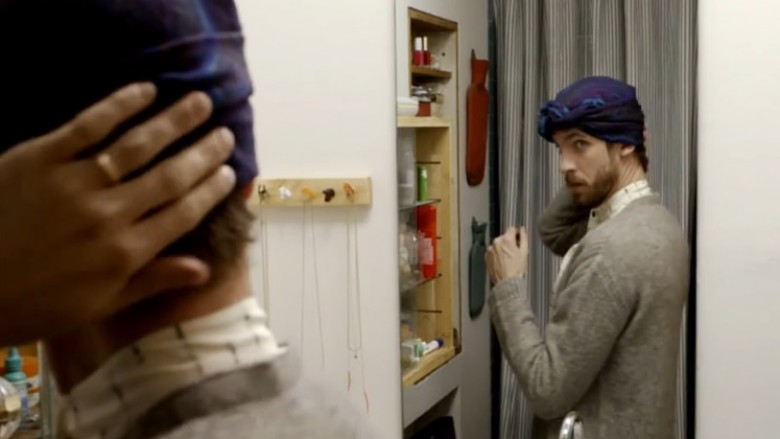 Stevens put in a number of appearances on the Vimeo-based (now HBO) series High Maintenance, playing a cross-dressing stay-at-home dad, stoner, and struggling writer in a hilarious episode that subverts expectations and ends with a swerve that leaves you smiling. A 15-minute episode of the original web-based run, it's among the best in the whole series, standing above many of the half-hour HBO installments (Stevens also later appeared in "Museebat," the second episode of the pay cabler's run). Through the whole episode, Stevens never looks ridiculous. His performance is heartwarming, and it also proves that he looks good in just about anything.
The Guest (2014)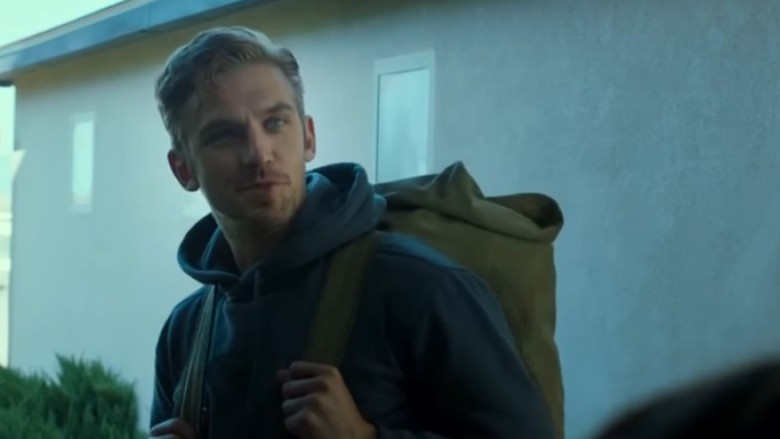 One of Stevens' most memorable film roles comes from Adam Wingard's fantastic, simmering thriller The Guest, where he uses his bright eyes and kind charisma to great effect as an intensely charming bad, bad man. Handsome and working a flawless American accent, Stevens plays an ex-military houseguest with an unknown past who charms his way into a family's good graces, looking like the best thing to ever happen to them ... before the dark, disturbing truth comes out. It's worth watching just to see Stevens do his thing. You can't take your eyes off him, and it's a thrill to watch a guy who looks so nice slowly reveal his inner evil.
The Cobbler (2014)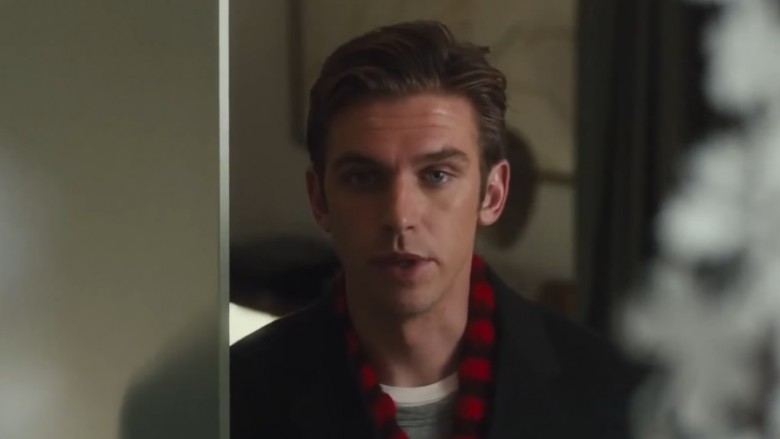 Stevens also has a role in one of Adam Sandler's weirdest movies (if you can even begin to compare them), about a shoe repairman with an inexplicably magical stitching machine who can literally become another person if he wears their shoes. (Get it? "Walk a mile?" That's the whole movie.) While rather badly reviewed, the movie does provide viewers with the distinct pleasure of seeing Dan Stevens do his best Adam-Sandler-in-another-body impression, an unusually layered acting challenge. He doesn't get to have as much fun with it as one would want him to, unfortunately. If you go in hoping to see Cousin Matthew do his best Billy Madison, you're bound to end up disappointed.
A Walk Among the Tombstones (2014)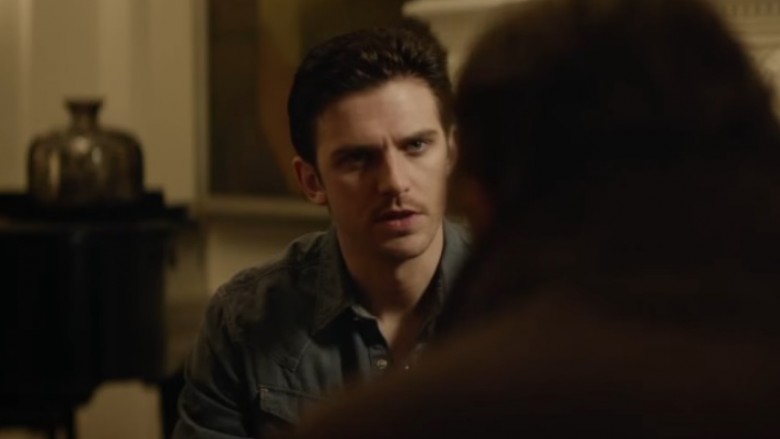 Acting opposite Liam Neeson in the meditative crime drama A Walk Among the Tombstones, Stevens plays his sullen best as a man named Kenny Kristo, who enlists Neeson's ex-cop character to help him solve the kidnapping and murder of his wife. It's a good look for the typically dressed-up actor, looking lean and much less put-together than usual with a wispy little mustache. It's an intensity that he would later use to great effect in Legion.
Night at the Museum 3 (2014)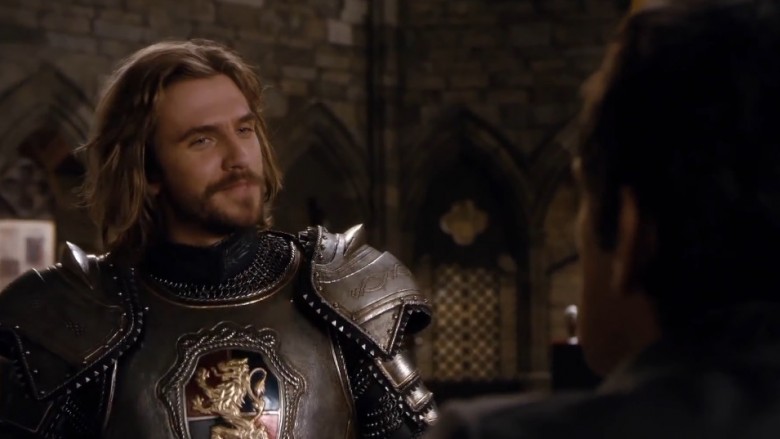 For the second Night at the Museum sequel, subtitled Secret of the Tomb, Stevens joins an eclectic cast of wax historical figures come to life as Sir Lancelot, and his performance steals the show. (The hair is also a highlight.) Alongside Ben Stiller's security guard character and Robin Williams' Theodore Roosevelt, he plays the Arthurian legend as an affable dimwit in eternal search of the Holy Grail, with stops along the way to battle and tame dinosaur skeletons come to life. It was a final installment of a trilogy that USA Today called "breezier, more enjoyable and less contrived" than the previous two. Is it a great movie? Of course not, but it's fun to watch actors of this caliber have fun with the material. And if a person's got charisma like Dan Stevens does, we're frankly happy to watch them do just about anything.
Beauty and the Beast (2017)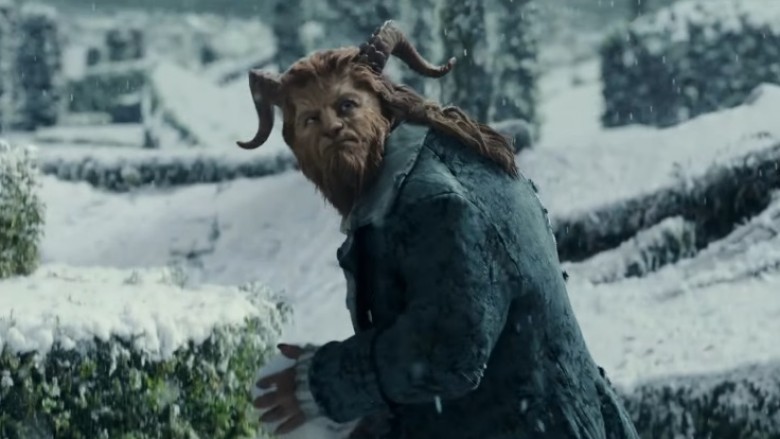 Most recently, Stevens was instrumental in bringing Disney's animated classic to live-action, playing the Beast to Emma Watson's Belle. Aside from the opening scenes prior to his transformation, Stevens spends most of the movie as a computer-generated creation—but don't take that to mean the animators did all the work. As a matter of fact, to make the movie happen, Stevens had to essentially perform the role twice, once on the physical set, doing body work while wearing stilts, and once alone, surrounded by cameras capturing every nuance of his face. Both performances were combined and thoroughly coated over with computer animation, and the result of all the hard work paid off, resulting in a performance that Variety called "alive with forlorn longing," casting the Beast as "a kind of royal version of the Elephant Man."