Zazie Beetz In Talks For Natalie Portman-Led Drama Pale Blue Dot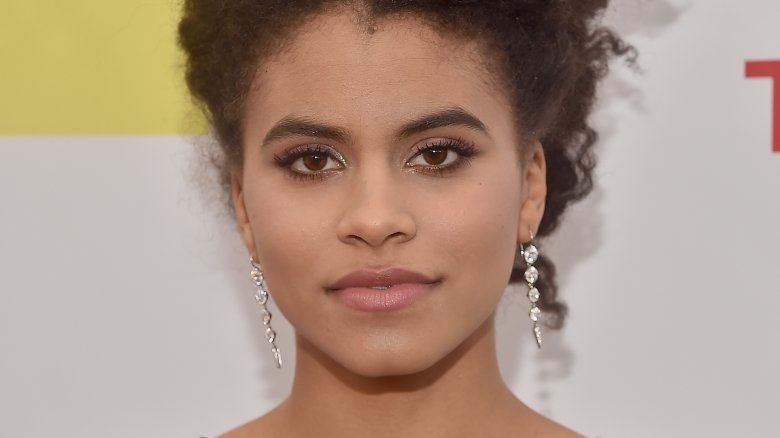 Getty Images
Zazie Beetz and Natalie Portman in the same movie? Now there's a team-up we can get behind. 
Per The Hollywood Reporter, Deadpool 2 actress Zazie Beetz is in negotiations to join Natalie Portman, who recently made waves in Alex Garland's Annihilation, in the Fox Searchlight astronaut drama film Pale Blue Dot. 
If the deal goes through, Beetz will play the "final point of the love triangle" at the heart of the film's story, which sees Portman's married astronaut character return home to Earth after a mission and begin a passionate love affair with a fellow space-farer, played by Mad Men alum Jon Hamm. When her lover sparks up his own affair with an astronaut trainee and she begins to lose connection to her family, something that often plagues those who spend prolonged periods of time in space, the woman's life spirals into complete chaos. Beetz is anticipated to portray the trainee in question.
Reese Witherspoon, who was once set to star in Portman's role, will produce Pale Blue Dot. Legion producer Brian C. Brown and Teen Wolf creative Elliott DiGuiseppi co-wrote the film's script. Fargo creator Noah Hawley directs Pale Blue Dot, which takes its name from the iconic photograph of Earth taken on February 14, 1990 from the the Voyager 1 space probe. From roughly 6 billion kilometers away, Earth appears as nothing more than — you saw it coming — a pale blue dot. 
Following her breakout role as Vanessa "Van" Keefer in Donald Glover's FX series Atlanta, Beetz landed the part of Domino in Marvel's upcoming Deadpool sequel. The actress is currently in talks to star in the Jean Seberg biopic Against All Enemies with Kristen Stewart, and also just wrapped filming on High Flying Bird, the sports drama film from director Steven Soderbergh and Moonlight scribe Tarell Alvin McCraney. 
Pale Blue Dot doesn't have a release date as of yet.