Whatever Happened To DrainWig After Shark Tank?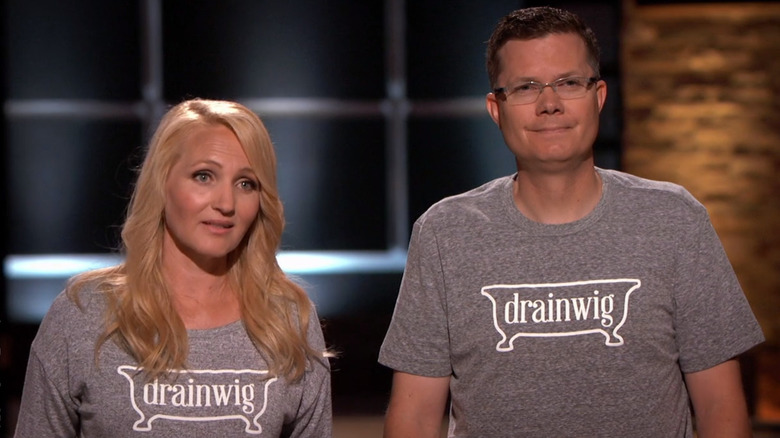 ABC
Not every "Shark Tank" pitch can be for delicious treats or fun-loving entertainment. In fact, some of the most successful "Shark Tank" products have been those that alleviate the dirty chores and unpleasant responsibilities of everyday life. Enter Jennifer and Gifford Briggs, a husband-and-wife duo who dove into the shark tank in Season 9 to pitch their product DrainWig, a device that catches unseemly blobs of pipe-clogging hair.
The couple's request — $300,000 for only 5% equity — caught the sharks off guard. That is, until they heard DrainWig's numbers. DrainWig had already netted $14.2 million in sales, and at a production cost of $1.20 and a retail price of $9.99, the profit margins were off the charts. Plus, DrainWig was already available at big box stores like Walmart and Bed Bath & Beyond.
So, why were the Briggses on "Shark Tank" anyway? After signing a bad deal with an infomercial company, the couple had only received $800,000 in royalties. As Kevin O'Leary pointed out, they needed a "really nasty friend" to get them out of the deal and hit the ground running. And thankfully for them, he could be that friend. The Briggses and O'Leary struck a deal for $300,000 for a 15% stake in DrainWig. But how did that deal pan out?
DrainWig is going strong, thanks to Kevin O'Leary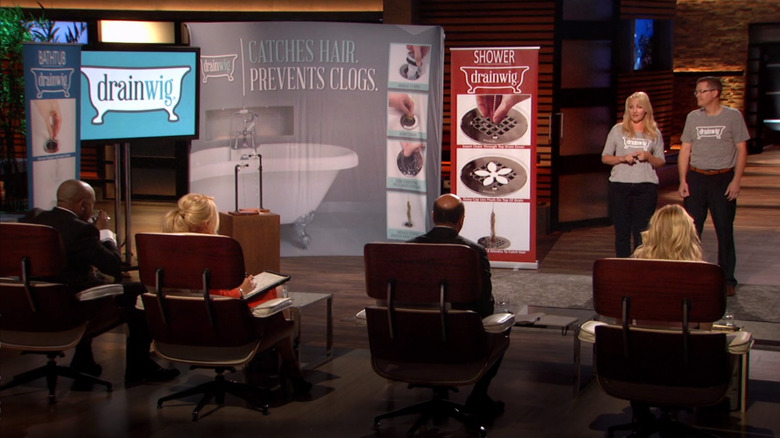 ABC
Before appearing on "Shark Tank," DrainWig was already a success story. The Briggses' product had even made its way into the 2014 Oscar nominee swag bag — a collection of goodies typically valued at $80,000. But the Briggses had seen little return for all their hard work. After striking a deal with Kevin O'Leary, the brand is going strong and offers new designs beyond the original flower-shaped product.
Despite O'Leary's hard-nosed reputation, he's exhibited a hands-on approach with DrainWig. In 2018, Jennifer and Gifford Briggs met with their investor in Florida. "Mr. Wonderful is much, much nicer than he comes across on TV," the couple wrote on Facebook. "We had a very delightful and productive planning session with Mr. Wonderful last week at the Shark Tank Summit in sunny Miami Beach." O'Leary even publicized the product himself in a video posted to Facebook. "Y'know why I have no hair?" the caption reads. "Because I've spent most of my life clogging drains with what used to be there!"