Bruce Willis' Would Forget He Was Filming A Movie In His Last Days On Set, According To Prop Master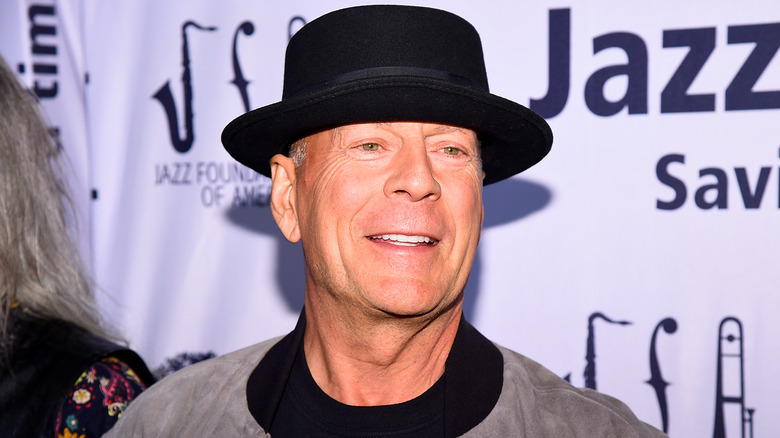 Theo Wargo/Getty Images
A new documentary about a corrupt Hollywood producer revealed that, while filming one of his very last projects, now-retired actor Bruce Willis was apparently unaware of his surroundings — or the fact that he was even on set to begin with.
An ABC News documentary titled "The Randall Scandal," which uncovers the various scandals and problems caused by producer Randall Emmett, devoted part of its runtime to a story about how Emmett treated Willis during one of the action star's final movies. According to Alicia Haverland, a prop master on the 2021 film "Midnight in the Switchgrass" — Emmett's directorial attempt — Emmett knew that Willis was having trouble remembering his lines, and that he had a special earpiece. Haverland, who frequently worked on films with Emmett's production company Emmett Furla Oasis Films, many of which paid older action stars like Willis $2 million for a day's worth of work, recalled that Willis was definitely unwell during filming.
"As the day progressed, you could tell that he was getting tired and he would start to clip the lines," Haverland remembered. "I started to realize it wasn't clipping. I started to realize that what he was doing was actually forgetting what was being said to him." 
Bruce Willis seemed to forget he was making a movie in the first place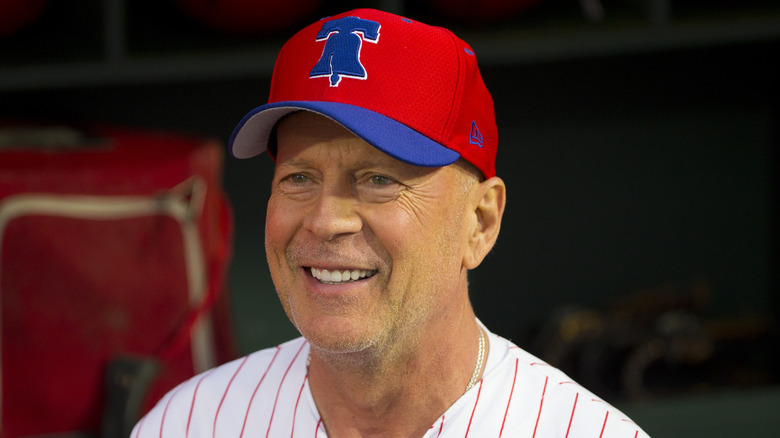 Mitchell Leff/Getty Images
Haverland also said that, during a scene set in a diner, Willis lost track of where he was entirely, convinced he was in a real diner. "I go over to repour the coffee, and we're probably doing take number seven or eight, and he puts his hand on the coffee, looks me dead in the eye, and goes, 'Oh no, ma'am, I don't want anymore,'" Haverland remembered. Despite that she reminded him they were shooting a movie, he kept forgetting, so she simply pretended to be a waitress for the remainder of the scene.
In another scene, Haverland said that Willis had trouble kicking in a door, and Emmett became enraged. "[Randall] gets up and he slams the script down and said, 'What the f**k, can't we just get this done?'" Haverland recalled. "Everyone is just real quiet. Randall turns around and walks away, and Bruce looks at, I believe our DP at the time, and goes, 'Did I do something wrong?' And we're all just like, 'No, of course not.'" 
Haverland, in her interview, described Willis as a "the sweetest, most soft-spoken man" and regretted not stepping in to defend him from Emmett, who, as the documentary details, was an abusive person to everyone from his assistants to, as it turns out, John McClane himself.
Bruce Willis was recently diagnosed with a devastating condition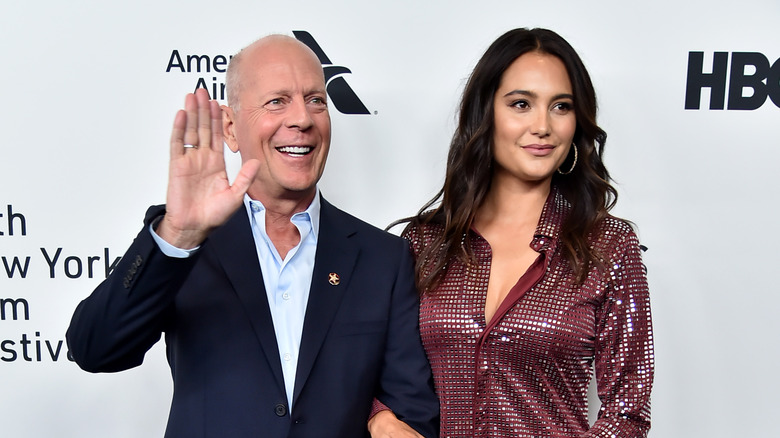 Theo Wargo/Getty Images
Not only was Emmett cruel to Willis, he was aware that the actor was experiencing cognitive dysfunction... and sadly, that only progressed from there. In February of 2023, Willis' family released a statement explaining why Willis had retired from acting through the Association for Frontotemporal Dementia.
"Since we announced Bruce's diagnosis of aphasia in spring 2022, Bruce's condition has progressed and we now have a more specific diagnosis: frontotemporal dementia (known as FTD)," part of the statement read. "Unfortunately, challenges with communication are just one symptom of the disease Bruce faces. While this is painful, it is a relief to finally have a clear diagnosis." The statement was signed by Willis' wife Emma Heming, his ex-wife and close friend Demi Moore, and his daughters with Moore (Rumer, Scout, and Tallulah) as well as his children with Heming (Mabel and Evelyn).
FTD is a common form of dementia, but diagnosing it also takes a long time, which means that Willis' condition has deteriorated to the point where it's not treatable. This news has been incredibly tragic for both Willis' family and his fans around the world... and it makes Emmett's treatment of the star that much more reprehensible.