NCIS: Los Angeles - What Did Callen's Chris O'Donnell Take From Set?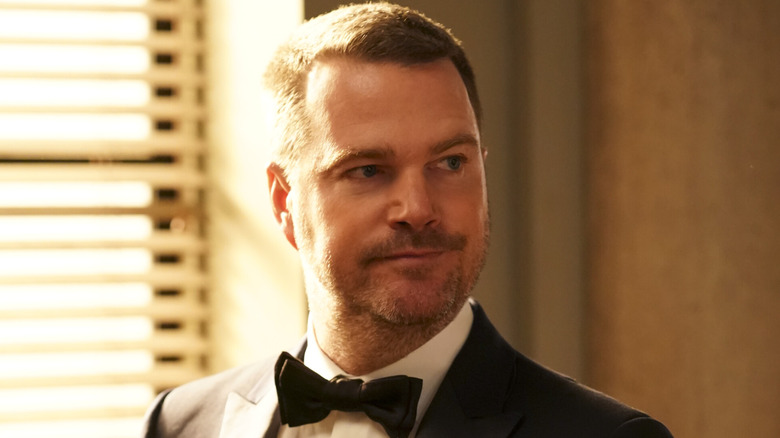 Sonja Flemming/CBS
After a massive run of 14 seasons, the longest-running "NCIS" spin-off has finally come to an end. Regardless of viewers' opinions on whether or not the "NCIS: Los Angeles" finale honors the show's legacy, there's no denying that seeing the curtain fall on the series marks the end of an era not just for the fanbase, but for the actors who have been portraying these characters for well over a decade in change. As such, it makes sense that some of the cast members would want some sort of memento of their time working on the show — and that's exactly what they got.
In an interview with TV Insider, "NCIS: Los Angeles" star Chris O'Donnell revealed that he took a few props from the set home after filming wrapped. "I took my chair, my NCIS bulletproof vest and badge, and the boots I wore every day," the actor said. "Just a little something to remember the show and a good future Halloween costume for one of my sons, I suppose."
Other NCIS: LA cast members took props home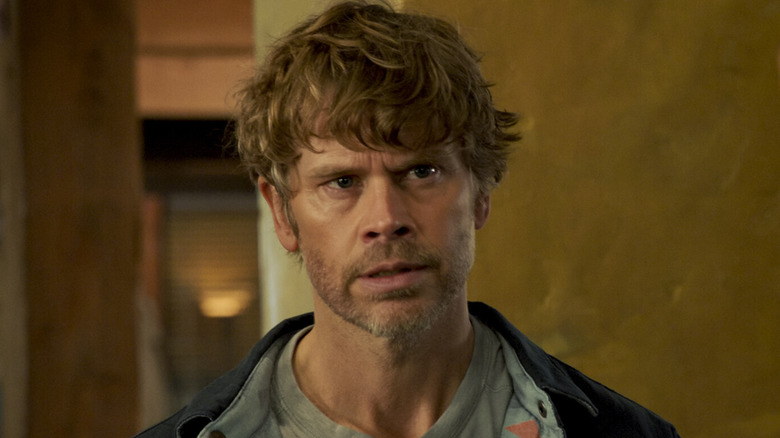 CBS
Chris O'Donnell isn't the only "NCIS: Los Angeles" cast member to nab a couple of keepsakes following the end of the series. Series star LL Cool J also took a few things home, including a wardrobe item to remember Sam Hanna's longtime partner. "I took my Hanna bulletproof vest with the knife in it, my holster, a chair, a couple of little knickknacks that were on the table in the boathouse," he told TV Insider. "I took one of Callen's shirts because, just seeing Chris in that shirt all those years, I wanted to make sure I had that. Those things bring special memories, a special vibe, and they're very meaningful to me."
As for Eric Christian Olsen, the Marty Deeks actor took home a sentimental piece of his character's outfit. However, he may not have technically been allowed to keep this particular prop. "I stole my Jordans," he revealed in an interview with Daily Express. "Just kidding. Not kidding. Don't tell CBS. How many people read this?"
All told, it seems that many of the "NCIS: Los Angeles" actors managed to land a few props and mementos to remember their time with the series. Of course, some of them actually aren't completely done with the "NCIS" universe yet, as LL Cool J is set to reprise his role as Hanna in "NCIS: Hawai'i."