NCIS: LA Fans Feel Season 14's Finale Does The Series A Disservice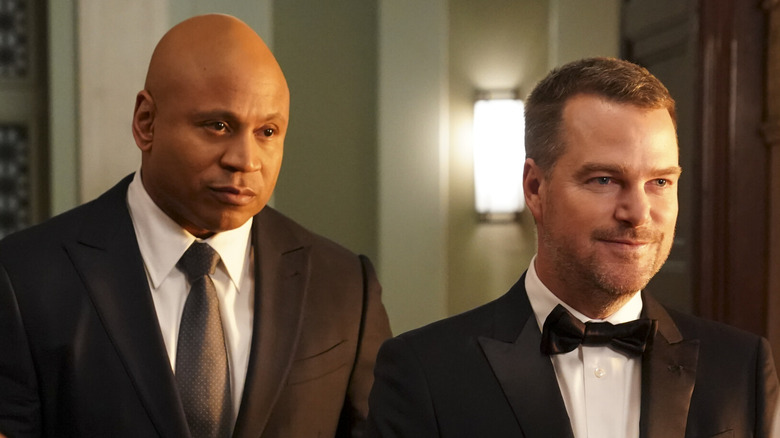 Sonja Flemming/CBS
The time has finally come — after a decade-plus run spread across 14 seasons, "NCIS: Los Angeles" has reached its conclusion. As is customary with series finales for long-running shows, the final episode of the "NCIS" spin-off takes something of a victory lap, wrapping up some lingering narrative arcs for the major players while revisiting a couple of characters who have previously departed the show (aside from the conspicuous absence of Barrett Foa's Eric, that is).
For all intents and purposes, the "NCIS: Los Angeles" finale is meant to be a celebration of the entire series' run, capping it all off with one final, sentimental bang. Unfortunately, some viewers have come away with a sour taste in their mouths regarding this last installment of the show. "The episode itself, besides the actual wedding, was very lackluster," u/SunOFflynn66 wrote after the episode aired. "Everything before and after was just way too jumbled and rushed."
Fans think the episode doesn't work as a series finale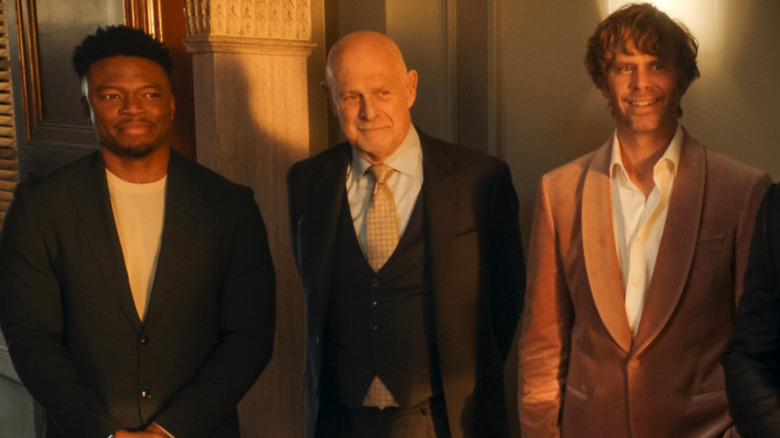 Some fans feel that the greatest issue with the "NCIS: Los Angeles" series finale is that it can't quite bear the load of the show's massive legacy. As u/jws926 wrote: "It felt like a season instead of a series finale, you could tell they sort of scrambled with the last few episodes with trying to wrap some things up."
It makes sense that the series finale would feel a little anticlimactic, as "NCIS: Los Angeles" was unexpectedly canceled by CBS midway through airing Season 14. In essence, the show's creative team had to pivot from writing a season finale to wrapping up the show in its entirety. "I think the producers never thought S14 would be the last," u/ed8907 suggested. "The way S13 ended it looked like they expected the show to be canceled (and it would have been a better series finale to be honest), but since they were given a S14, I think they expected a S15, but they didn't get it sadly."
In an interview with TV Line, series showrunner R. Scott Gemmill confirmed that the "NCIS: Los Angeles" Season 14 finale would have looked a lot different if it hadn't been repurposed into the show's overall conclusion, and the limited time to wrap up the series meant that they couldn't include all the characters and narrative resolutions they had hoped to. As the creative put it: "There was only so much we could jam in towards the end."