NCIS: LA's Finale Isn't The End For LL Cool J's Hawaii S3-Bound Sam Hanna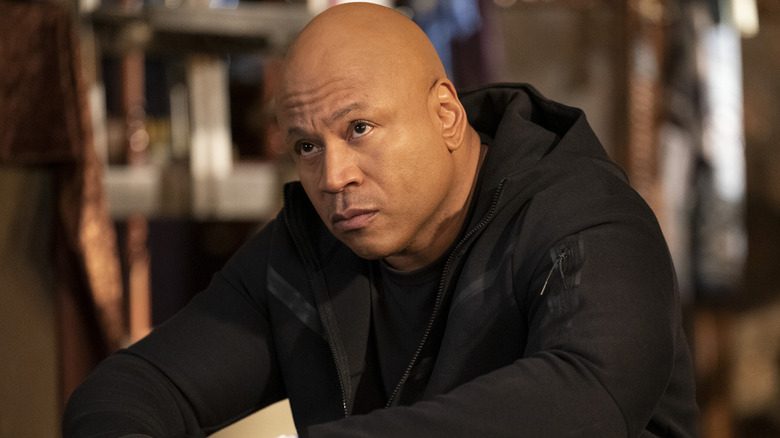 Erik Voake/CBS
You can't keep a good character down. In the case of Sam Hanna (LL Cool J) of the recently-concluded "NCIS: Los Angeles," he's definitely not the type to rest on his laurels. And it turns out that resting's the last thing he'll be doing. The character will become a regular part of "NCIS: Hawai'i" next season. Deadline reports that Sam will recur multiple times with some regularity on the program in the future, though the outlet did not list a concrete number of episodes in which LL Cool J will pop up.
Sam has already begun to recur on the program, having appeared in the Season 2 finale of "NCIS: Hawai'i." During "Dies Irae," Sam's expertise is requested by Jane Tennant (Vanessa Lachey) and Kate Whistler (Tori Anderson), who find themselves under fire during a mission in Venezuela. Sam pops in from Morocco — where Hetty Lange (Linda Hunt) sent him and his partner G. Callen (Chris O'Donnell) to clear up a situation in the series finale of "NCIS: Los Angeles" — and helps them clean house. 
It sounds as if LL Cool J's "NCIS: Hawai'i" co-stars are looking forward to spending time working with him. "One of the most beautiful things about working on NCIS: Hawai'i is the show's ability to bring the franchise together," Lachey said in a statement. "We have had so much fun spreading the aloha to NCIS and NCIS: LA with the triple crossover. Now, we have the amazing opportunity to bring Sam Hanna to Hawai'i to help the island solve some cases and maybe have a few laughs in the process. Welcome to the ohana, Todd! It's going to be a fun ride!" 
There have been tons of crossovers between the various NCIS shows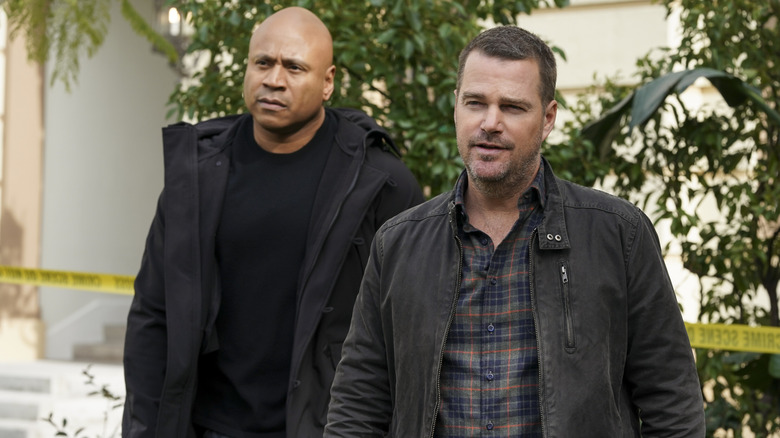 Michael Yarish/CBS
There have been occasional instances of characters shifting to related or spin-off properties after their home show got canceled. Famously, Sophia Petrillo (Estelle Getty) became a regular on "Empty Nest" after the dual cancellations of "The Golden Girls" and "Golden Palace." But while "NCIS" properties have definitely done crossovers and shared characters before, this will mark the very first time a character from one spin-off will have a permanent recurring role on another. While four of the franchise's five shows are interconnected thanks to wide-ranging multi-part crossovers, there has been no sense of permanence until now. It's a gesture that's reminiscent of the One Chicago universe, which features sibling relationships and marriages that straddle multiple shows.
There's no word as to what will happen with Sam's partnership with G., his career in California, and his family ties leading back there. Since he's been widowed for a while and both of his children are off at school, it appears that he's completely free to move to Hawaii if need be, with the audience accepting his presence on the show. Or perhaps his cameos will take place during video calls. In any event, it looks like he's going to be spending a lot more time in the tropical climes.