Ted Lasso S3 E11 Just Demolished All Hope For The Series' Continuation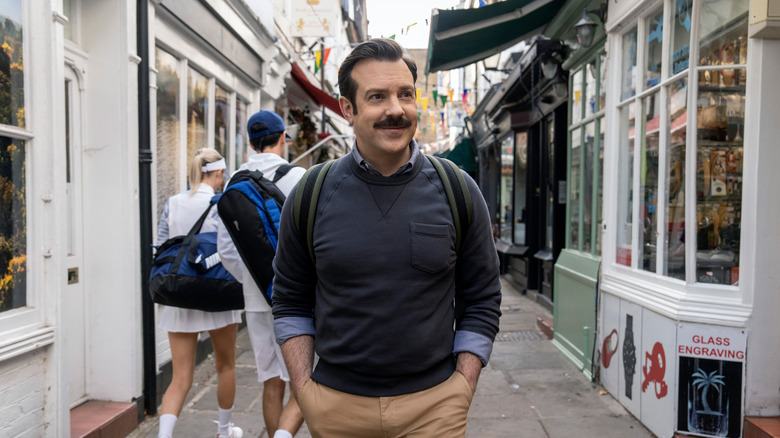 Apple TV+
Contains spoilers for "Ted Lasso" Season 3 Episode 11, "Mom City"
"Ted Lasso" is a show that quite deliberately adds two spoonfuls of sweet to every drop of bitter, but even with this approach, "Mom City" might leave a strange taste in the viewer's mouth. Amidst all the pivotal developments in and around AFC Richmond, the second-to-last episode of Season 3 has an air of inevitability that's enough to strike fear in the hearts of fans who have hoped that "Ted Lasso" Season 3 may not be the end after all. 
Yep — if it wasn't certain before, "Mom City" makes it extremely clear that there won't be a "Ted Lasso" Season 4, unless the show plans to take things Stateside and become a sitcom where Ted becomes, say, a tennis coach. When it comes to the Premier League, the show as we know it is almost certainly going to be good and done after the Season 3 finale because of one simple reason: "Ted Lasso" Season 3 Episode 11 uproots both Ted (Jason Sudeikis) and Coach Beard (Brendan Hunt), and sets up their replacements in no uncertain terms.
Ted and Beard are substituted for Roy and Nate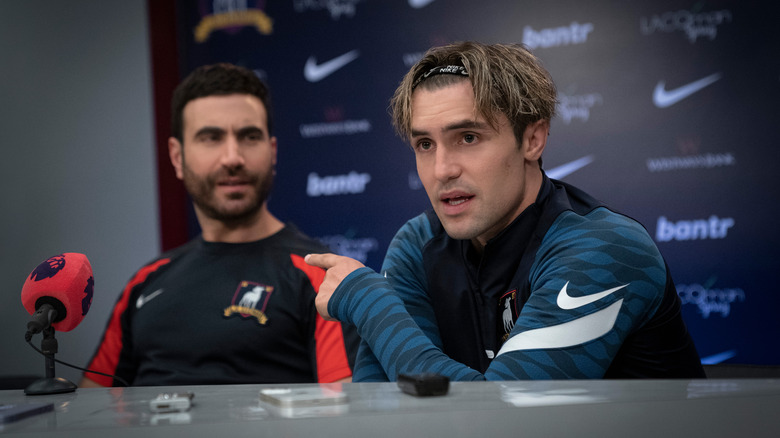 There's no "Ted Lasso" if there's no Ted Lasso, and the titular coach all but confirms that he's on his way out of AFC Richmond in "Mom City," more than likely leaving Roy Kent (Brett Goldstein) to handle business in his stead. The show has already confirmed that Roy is the biggest disciple of the Lasso Way. This episode reveals that Mr. Kent has rubbed off on his boss, too, as Ted gives us a PG-rated pitchside version of Roy's stretched-out four-letter catchphrase, and later drops a cluster of F-bombs on his mother (Becky Ann Baker). Meanwhile, Roy himself finally completes his transition into a caring Ted-like figure as he goes to considerable and uncomfortable lengths to help Jamie Tartt (Phil Dunster) regain his confidence. This sets up the student's ascension to the master role. That Ted deeply misses his son Henry (Gus Turner) and the episode ends in a major announcement cliffhanger implies that his position will definitely be vacant for Roy after the season is over. 
Somehow, the numerous hints the episode drops about Ted's departure are still nothing compared to the treatment it gives to Coach Beard (Brendan Hunt). The character's entire deal is his sheer mystery and unpredictability, which "Mom City" purposefully destroys as it reveals Beard's dramatic backstory. It's absolutely not a coincidence that he reveals it to Nate Shelley (Nick Mohammed) just before he hugs the guy and offers him a coaching job. In one fell, dramatically effective swoop, Beard renders his own character purposeless and names his successor. As such, it's now all but stated that the Americans are leaving, and whatever soccer-themed spinoff might come later is far more likely to focus on an AFC Richmond squad led by Roy and Nate.