Ted Lasso Season 3: Nate Never Needed Redemption, He Needed Forgiveness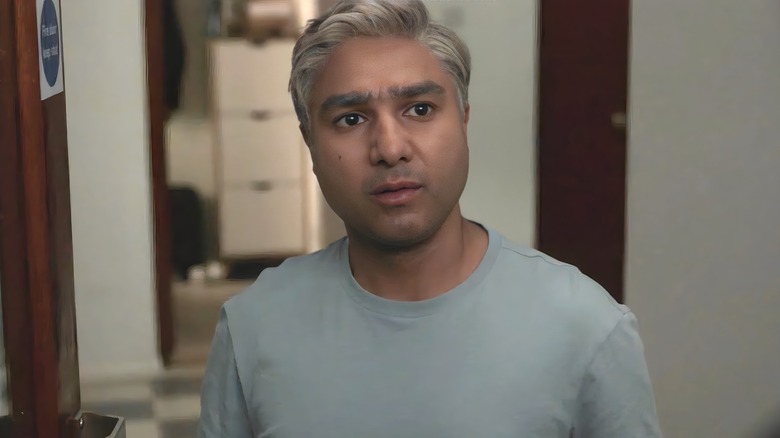 Apple TV+
They always say it's the hope that kills you. 
Whether that's hoping Ted (Jason Sudeikis) and Rebecca (Hannah Waddingham) would spark the romance the world wanted, or waiting every week to see if Roy (Brett Goldstein) and Keeley (Juno Temple) would reignite theirs. Some fans, though, had their fingers crossed that one particular soul would struggle in the final season of "Ted Lasso" ... because it turns out that tearing up a piece of paper stuck to a wall felt like a borderline criminal offense.
We're referring to Nate (Nick Mohammed), who has been on the receiving end of some angry fans ever since we saw the back of his silver head on West Ham grounds. However, following Season 3, Episode 10, "International Break," Nate looked to be taking his final steps on what felt like a pretty easy road back to Richmond. Regardless, Twitter rage still burned, with many arguing that he didn't deserve what was coming to him and that karma should come calling as soon as possible. 
Following the events of the penultimate episode, it turns out he was never going to redeem himself... but surprisingly, it's okay that he didn't.
Nate deserved forgiveness, just not from Ted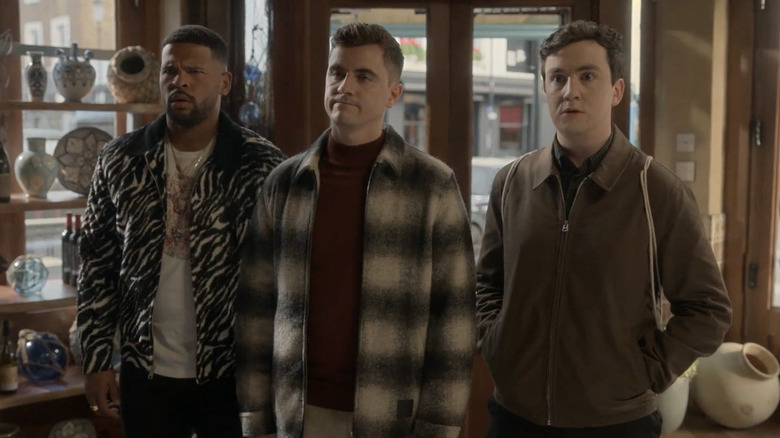 Apple TV+
First, let's highlight who offered an olive branch to Nate this week and why that was important. There was the "strong and capable man," Colin (Billy Harris), along with the team's replacement kitman, Will (Charlie Hiscock). Both had been caught in the crossfire of Nate's rage in his fall from grace in the second season, and yet were the first ones to offer him his old job, with team captain Isaac (Kola Bokinni) backing the decision. As for Richmond management, Roy's rage-o-meter didn't move a jot at the idea, but Coach Beard (Brendan Hunt) had to make the final call, not that it didn't take some doing. Beard was all of us, seething at the idea of giving Nate an easy entry back into the fold, and it was only after speaking to Ted that he decided to give him a second chance, just like the one he'd been given years before.
All of this demonstrated beautifully how far these characters have come, and the decisions they could make that they wouldn't have made before. In Nate's case, he had to accept that the past has passed, and he can't do anything about it. His actions can't be redeemed, and that's fine. What matters is that for those he hurt, they're willing to move on from it — and they don't even ask anything from him in return. That's the Lasso way, and #NateHate aside, the show has never really suggested otherwise.
We shouldn't have been angry with Nate; we should've been goldfish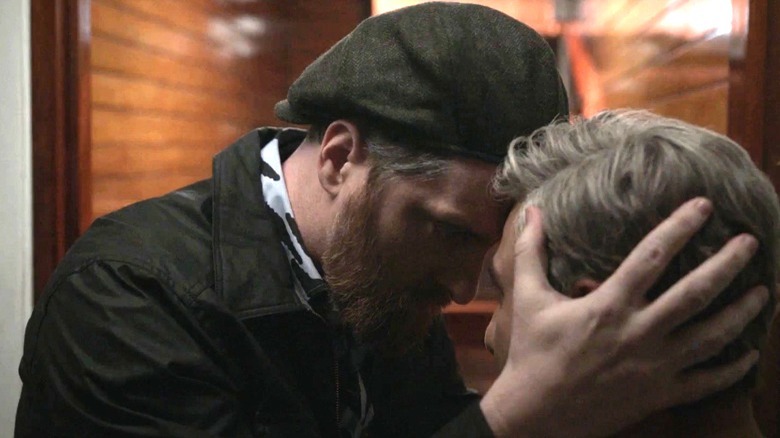 Apple TV+
Among the many pearls of wisdom bestowed by our Kansas-born football coach, a crucial one has been to forgive and forget. To be a goldfish. Ted has done it in pivotal moments, firstly after discovering Rebecca only hired him to ruin her ex-husband's favorite team, and again after Jamie (Phil Dunster) asked to return to it. In Nate's case, however, the level of treachery felt greater. Deeper. It was an action that even Mohammed himself believed couldn't be redeemed. But just because Nate hadn't embarked on a trial by fire to get back in Ted's good books, it doesn't mean he needed to.
Even after seeing the CCTV footage, it was clear Nate's actions were already water under the bridge for the biscuit-making boss. Ted has never had it in him to hold a grudge, so that wouldn't change for the Wonder Kid. The truth is, those around our mustachioed man of the match needed to decide — which, in the grand scheme of things, says a lot more about Ted and his impact at Richmond AFC. It shows the impact he's had on the squad and staff, and a final lesson from their coach, who we're guessing won't be around much longer. Whomever it ends up in the hands of has yet to be revealed, but we'll see when the final whistle blows on Apple TV+ next week.